Recently we had made some changes, going on a high fat, low carb diet - a ketogenic diet.
We understood how to put our body into a state of ketosis and have it become fat adapted (burning fat, in the form of ketones for energy instead of glucogens - sugars). It is the liver which creates these ketones from body fat and dietary fat and also the liver is responsible for removing toxins from the body and creating bile to aid in digestion.
It's primary function is to "filter the blood coming from the digestive tract, before passing it to the rest of the body," says WebMD
Now since the liver makes the ketone (our new fuel source) we wanted to ensure it remained healthy and that we didn't overload it.
What we came up with to ensure this, was a Morning Toner Drink.
This will also be my preventative home remedy for the Natural Medicine Wisdom Challenge with a theme on "Home Remedies". Find out more and join in here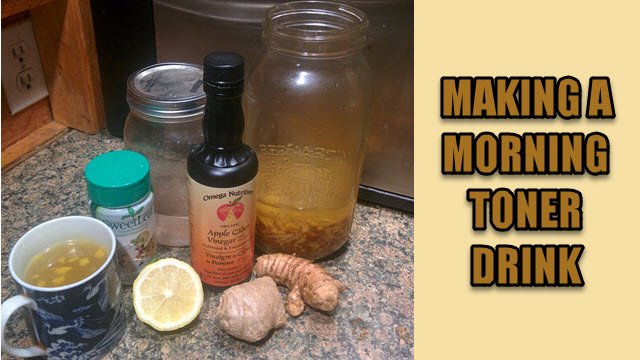 Toner Tea
INGREDIENTS
Pre-made tea from fresh ginger & turmeric root slices, crushed.
Juice of half a fresh lemon
Stevia to sweeten to taste.
1 Tbsp. Apple Cider Vinegar
1 Tbsp fresh Aloe Vera gel (remove the tough outer layer of Aloe Vera leaf and scrap out with a spoon the clear gel inside)
DIRECTIONS:
Make a big jug of tea with the ginger and turmeric, be generous with it! Once tea has steeped pour yourself an 8 ounce cup of it just 3/4 full.
To that cup add the lemon juice, ACV, stevia and aloe Vera gel.
Blend in a blender and enjoy!
Read more about the benefits of this tea in my previous post here
To be more specific why I chose these ingredients for liver health, I've broken down the benefits of each ingredient below:
Ginger
Ginger is a great detoxing herb and will stimulate digestion and circulation. It will cleanse the build-up of waste and toxins in the liver and other organs plus it has been shown to have liver-protective properties.
Turmeric
Turmeric improves liver function, improving it's detox ability, helping with the removal of toxins from the body. It has strong antioxidant abilities which stops toxins from damaging the liver and help reduce free radical damage, improves glutathione production which reduces oxidative stress in the liver (a cause of fatty liver disease)
Fresh Lemon Juice
Lemon juice aids digestion, helping in the assimilation of food and helps prevent fatty liver.
It is a detoxifying agent - it's primary compound Citrate, which is a naturally-occurring inhibitor of toxins, helps to cleanse the liver.
It enhances your bodies enzyme function and stimulate the liver.
Lemon juice is a natural antiseptic, which helps control harmful bacteria.
It also increases the body's metabolic rate which helps in reducing weight. Maintaining a proper weight is important for liver health.
It provides electrolytes to the body which helps keep it hydrated. When the body is properly nourished and hydrated the liver will function the best and lemon juice is high in vitamin C and potassium, calcium, phosphorus, magnesium and more.
Apple Cider Vinegar
Apple cider vinegar is another one that is great to maintain a healthy weight - healthy weight - healthy liver, and is good for detoxing, containing unique acids that bind to toxins helping to eliminate them.
Aloe Vera
Aloe Vera is another herb that is excellent for detoxing and for keeping the liver functioning properly. It has many phytonutrients and is great for hydrating.
Aloe Vera has anti-oxidant properties which cuts out free radicals, cleansing the liver and other organs plus it boosts your immunity.
It is high in Vitamin C and has anti-inflammatory properties which also aids in digestion. The liver is a part of the digestive system.
One more thing we do to hydrate and aid our liver is to drink Green Tea after fatty meals to help cut through the fat plus it too is a great to cleanse the body. It's full of nutrients and antioxidants helping to repair damaged cells. Also it is rich in vitamin E and antioxidants, great to improve the function of your liver.
Here's to your health - Drink up!
Thanks for stopping by!

Proud member of @naturalmedicine, @homesteaderscoop, @tribesteemup, @ecotrain, @freedomtribe & @earthtribe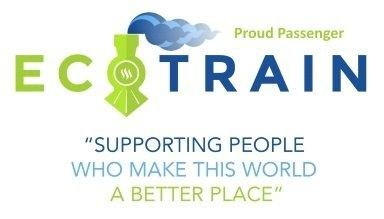 Discover previous ecoTrain magazines at @ecoTrain

Discord
About