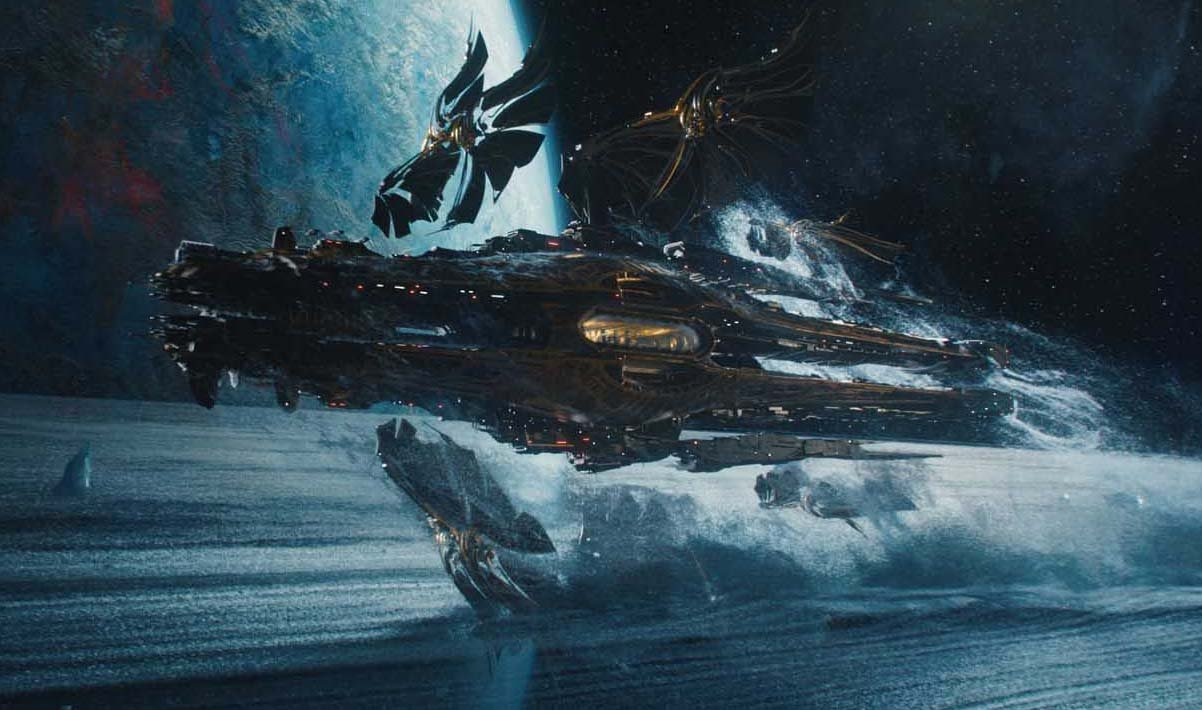 The first thing I did when I stumbled across this amazing video was to download and take a copy, videos like this have a nasty habit of "disappearing from the internet".
Before I review the video, I would like to set the scene a bit, I'm a fan of the sci-fi film "Jupiter Ascending". The image in this post is from that movie. 
Jupiter Ascending was given really bad reviews and trashed in the press even before it came out….perhaps the reason for this was because it shows some hidden truth that the elites don't want us to see? The film was after-all created by the Wachowskis who famously red-pilled millions of viewers in the Matrix movie.
Any-hows… enough of the conspiracies, the reason I brought it up was because I think the interstellar craft in Jupiter Ascending have an uncanny resemblance to some of the craft captured in this real video footage.
If you have any doubts about the ability of an amateur astronomer to capture stuff like this, please take a look at John Lenard Walson's YouTube channel, where you will be pleased to see the moon like you have never seen it before, here and here are two of his latest moon videos which show incredible zoom & clarity capability. Better than NASA images.
This guy has the know-how and the tech to share these images, that up until now have been hidden from us mere mortals, so thank you John!
There are no straight lines or sharp corners in nature - Antoni Gaudi - Spanish architect  
Video Tips:
Please watch this on a big TV in HD, a mobile phone is just not going to cut it (you need to sit back and watch it from a distance). It does take a little imagination with some of these images as some of them are a bit blurry, but please stick with it and let your mind wander...
My fav bits:
Transformer @ 2.45
Planetoid @ 9.40
Black night satellite @ 11.05
Shape-shifting craft @ 19.45
Sources:
Jupiter Ascending interstellar craft image
This post will be getting pumped as per usual…..also….. Please resteem this, so that more people can see it, thank you.