Christmas is coming and one of the most famous ballets in the western world is about an event that happens precisely on that festive night. The story of a toy that comes alive and lives a number of adventures that include a tough battle against the Mouse King and then takes his new owner to a magical kingdom populated by toys. The protagonist of that adventure is The Nutcracker and the ballet was released on a day like today 126 years ago.
---
Versión en español más abajo
Deutsche Version weiter unten
---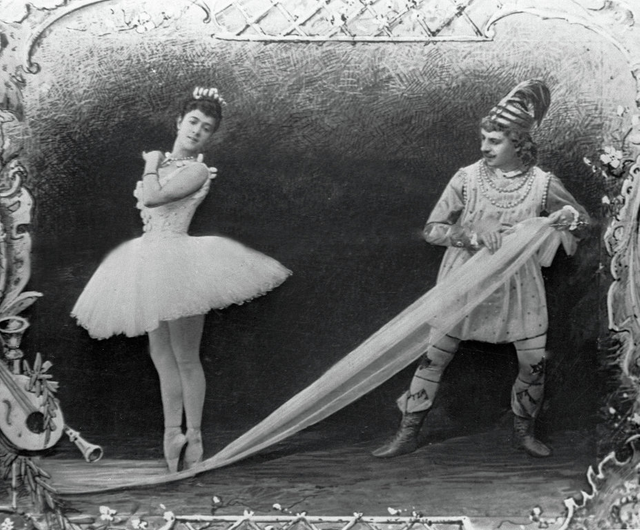 Original production 1892 [Source - Fuente - Quelle]
On December 18, 1892, in the city of St. Petersburg, in Russia, the curtain of the Mariinski Theater opened to premiere a ballet whose music had been composed by Pyotr Ilyich Tchaikovsky (1840-1893), Opus 71 of this musician and his third ballet.
There is a story by the Prussian writer (Ernst Theodor Amadeus) E.T.A Hoffmann, entitled "The Nutcracker and the Mouse King", written in 1816. In 1844 the French writer Alexandre Dumas, known for the novels The Count of Monte Cristo and The Three Musketeers , among others, made an adaptation of that story and called it "Story of a nutcracker". And it was in this version that the choreographers Marius Petipa and Lev Ivanov were based to write the ballet libretto.
However, the premiere did not leave a very positive balance, because the criticisms that prompted the work were very contradictory. The balance was more inclined towards the negative than the positive in terms of receptivity on the part of the public and critics.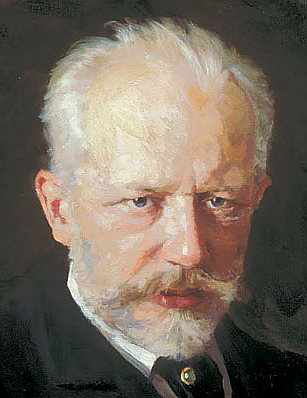 Tchaikovsky [Source - Fuente - Quelle]
Several months before this premiere, Tchaikovsky had selected some of the musical parts of this work to form a Suite to be performed outside the ballet. This is known as the Nutcracker Suite and the same Tchaikovsky directed the premiere of it.
Although criticism did not favor the premiere of the ballet, the work continued to be performed and in 1934 it premiered outside of Russia, in England and six years later in the United States.
That same year, in 1940, Walt Disney released his third animated film, "Fantasia", which includes six parts of the Nutcracker ballet. The success of the film contributed greatly to the disclosure of the work of Tchaikovsky, which began to arouse more and more interest. Until in 1950 the representation made by the New York City Ballet, under the direction of the Russian choreographer Georges Balanchine, was broadcast on television.
In this way the Nutcracker happened to become one of the most famous ballets of the West and the favorite for the Christmas dates.
It is a majestic and beautiful work that should be seen live by all.
At the end of this article is the version of Mariinsky Theater Ballet, in which the work premiered in 1892, as well as the performance of the New York City Ballet, with the Choreography by Balanchine (with narration in English).

Español
Llega la navidad y uno de los ballets más famosos del mundo occidental es sobre un evento que ocurre precisamente en esa noche festiva. La historia de un juguete que cobra vida y vive una cantidad de aventuras que incluyen una dura batalla contra el Rey Ratón y que luego lleva a su nueva dueña a un reino mágico poblado por juguetes. El personaje protagonista de esa aventura es El Cascanueces y el ballet se estrenó un día como hoy hace 126 años.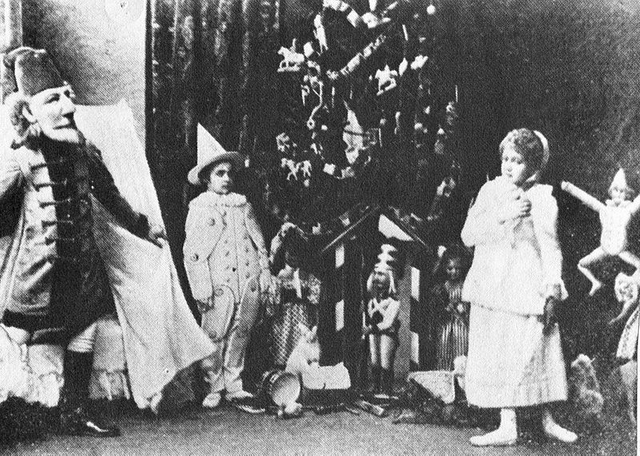 St. Petersburg, 1892 [Source - Fuente -Quelle]
El 18 de diciembre de 1892, en la ciudad de San Petersburgo, en Rusia, se abría el telón del Teatro Mariinski para estrenar un ballet cuya música había sido compuesta por Piotr Ilich Chaikovski (1840-1893), el Opus 71 de este músico y sus tercer ballet.
Hay un cuento del escritor prusiano (Ernst Theodor Amadeus) E.T.A. Hoffmann, que lleva por título "El cascanueces y el rey de los ratones", escrito en 1816. En 1844 el escritor francés Alejandro Dumas, conocido por las novelas El Conde de Montecristo y Los tres mosqueteros, entre otras, hizo una adaptación de esa historia y la llamó "Historia de un cascanueces". Y fue en esta versión que los coreógrafos Marius Petipa y Lev Ivanov se basaron para escribir el libreto del ballet.
Sin embargo el estreno no dejó un saldo muy positivo, pues fueron muy contradictorias las críticas que suscito la obra. El balance estuvo más inclinado hacia lo negativo que a lo positivo en cuanto a la receptividad por parte del público y la crítica.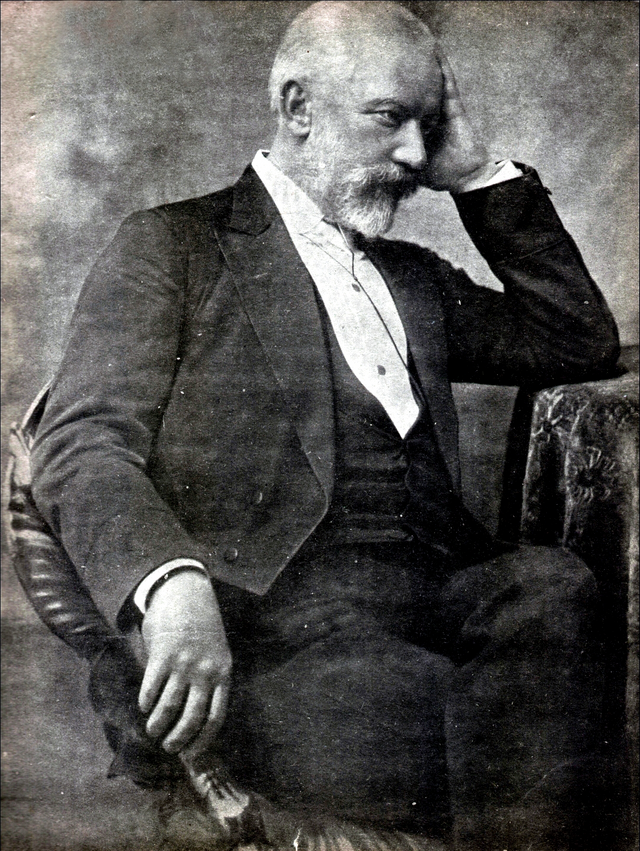 Chaikovski [Source - Fuente - Quelle]
Varios meses antes de este estreno, Chaikovski había seleccionado algunas de las partes musicales de esta obra para conformar una Suite a ser interpretada fuera del ballet. A esta se le conoce como la Suite del Cascanueces y el mismo Chaikovski dirigió el estreno de la misma.
A pesar de que la crítica no favoreció el estreno del ballet, la obra se siguió representando y en 1934 se estrenó fuera de Rusia, en Inglaterra y seis años más tarde en Estados Unidos.
Ese mismo año, en 1940, Walt Disney estrena su tercera película animada, "Fantasía", la cual incluye seis partes del ballet del Cascanueces. El éxito de la película contribuyó enormemente a la divulgación de la obra de Chaikovski, la cual empezó a despertar más y más interés. Hasta que en 1950 la representación hecha por el New York City Ballet, bajo la dirección del coreógrafo ruso Georges Balanchine, fue transmitido por televisión.
De esta manera el Cascanueces pasó a convertirse en uno de las ballets más famosos de occidente y el preferido para las fechas navideñas.
Es una obra majestuosa y bella que debería ser vista en vivo por todos.
Al final de esta publicación está la versión del Ballet del Teatro Mariinski, el mismo donde se estrenó la obra en 1892, así como la actuación del New York City Ballet, con la coreografía de Balanchine (con narración en inglés).

Deutsch
Weihnachten steht vor der Tür und eines der berühmtesten Ballette der westlichen Welt handelt von einem Ereignis, das genau in dieser festlichen Nacht stattfindet. Die Geschichte eines Spielzeugs, das lebendig wird und eine Reihe von Abenteuern mitbringt, die einen harten Kampf gegen den Mausekönig beinhalten nachdem er seine neue Besitzerin in ein magisches Königreich führt, das mit Spielzeug bevölkert ist. Der Protagonist dieses Abenteuers ist der Nussknacker und das Ballett wurde an einem Tag wie heute vor 126 Jahren veröffentlicht.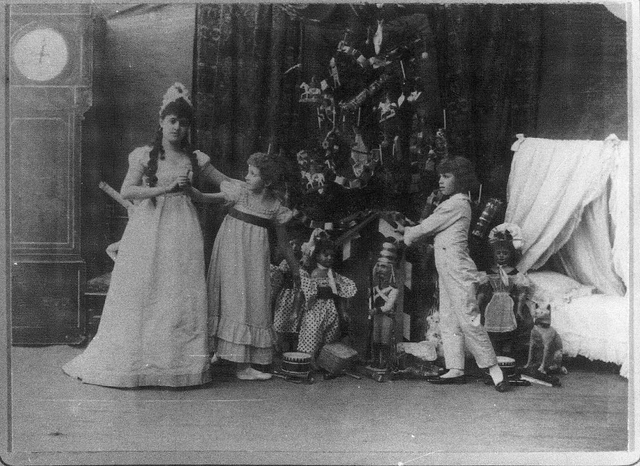 Original production 1892 [Source - Fuente - Quelle]
Am 18. Dezember 1892 eröffnete der Vorhang des Mariinski-Theaters in der Stadt St. Petersburg in Russland ein Ballett, dessen Musik von Pjotr Iljitsch Tschaikowski (1840-1893), Opus 71 dieses Musikers und der dritte Ballett der bei ihm komponiert wurde.
Es gibt eine Geschichte des preußischen Schriftstellers (Ernst Theodor Amadeus) E.T.A. Hoffmann mit dem Titel "Der Nussknacker und der Mäusekönig" aus dem Jahr 1816. 1844 der französische Schriftsteller Alexandre Dumas, bekannt für die Romane Der Graf von Monte Cristo und Die drei Musketiere, unter anderem, machte eine Anpassung dieser Geschichte und nannten sie "Geschichte eines Nussknackers". In dieser Version gründeten die Choreographen Marius Petipa und Lev Ivanov das Ballett-Libretto.
Die Premiere hinterließ jedoch keine sehr positive Bilanz, da die Kritik, die die Arbeit veranlaßte, sehr widersprüchlich war. Das Gleichgewicht neigte eher zum Negativen als zum Positiven in Bezug auf die Empfänglichkeit der Öffentlichkeit und der Kritiker.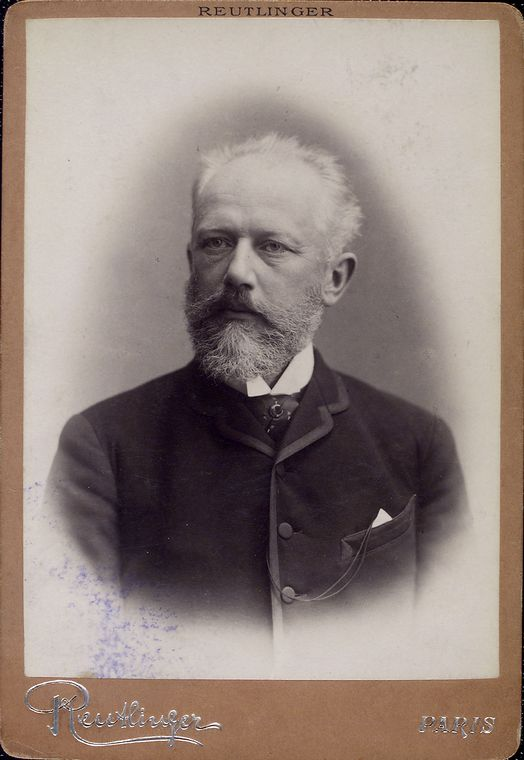 Tschaikowski [Source - Fuente - Quelle]
Einige Monate vor dieser Premiere hatte Tschaikowsky einige musikalische Teile dieser Arbeit ausgewählt, um eine Suite zu bilden, die außerhalb des Balletts aufgeführt werden sollte. Dies ist als die Nussknacker Suite bekannt und derselbe Tschaikowsky leitete die Premiere.
Obwohl die Kritik die Premiere des Ballets nicht befürwortete, wurde das Werk weiter aufgeführt und 1934 wurde es außerhalb Russlands, in England uraufgeführt und sechs Jahre später in den Vereinigten Staaten.
Im selben Jahr, im Jahr 1940, veröffentlichte Walt Disney seinen dritten Animationsfilm "Fantasia", der sechs Teile des Nussknacker-Balletts umfasst. Der Erfolg des Films trug wesentlich zur Offenlegung der Arbeit Tschaikowskys bei, die immer mehr Interesse weckte. Bis 1950 die vom New York City Ballet unter der Regie des russischen Choreografen Georges Balanchine gemachte Darstellung im Fernsehen übertragen wurde.
Auf diese Weise wurde der Nussknacker zu einem der berühmtesten Ballette des Westens und zum Liebling der Weihnachtsdaten.
Es ist ein majestätisches und schönes Werk, das von allen live gesehen werden sollte.
Anschließend ist die Version des Mariinsky Theater Ballet, in der das Werk 1892 uraufgeführt wurde, sowie die Aufführung des New York City Ballet mit der Choreographie von Balanchine (mit Erzählung in Englisch).

Music – Música – Musik
The Nutcracker / El Cascanueces / Der Nussknacker – Ballet Theater Mariinski
---
The Nutcracker / El Cascanueces / Der Nussknacker - New York City Ballet
---

---

Follow - Upvote - Resteem
---
Recent posts / Artículos recientes / Kürzliche Posts
---
* If this post is older than 6 days, you may go to the most recent and upvote it!
* Si este artículo tiene más de 6 días, puedes ir al más reciente y votar por él!
* Wenn dieser Artikel mehr als 6 Tage hat, kannst du zum letzten gehen und diesen upvoten!