🏆 Thank you to @knozaki2015 for buying my track Forever Holding On for 1 SBD 🏆
Transfer 1 SBD with the track title + e-mail address (or find me in steemit.chat for anonymity)
Benbrick - The Only Shortcut
Benbrick - Perfect Ending
Benbrick - La Perfezione Brevemente
Benbrick - Heaven is Empty
Benbrick - Forever Holding On
If you would like to help me develop Steemsongs.com into a marketplace to
buy and sell music with SBD then please contact me on steemit.chat
---
I'm Benbrick. A singer & songwriter from London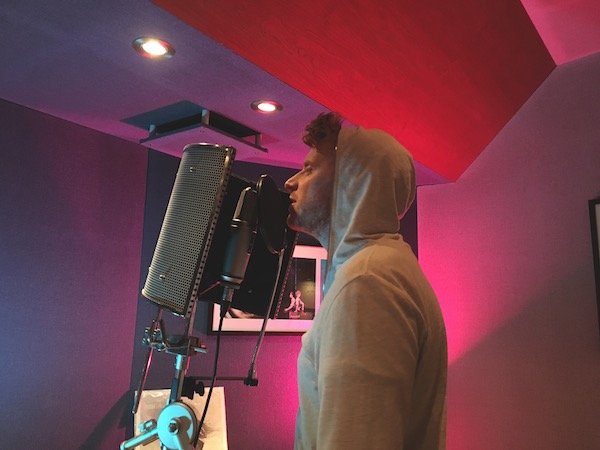 On 10th June 2014 I received an e-mail from EMI saying that
Troye Sivan would be releasing the song I wrote with him on his EP TRXYE.
A couple months on and it had shot to #1 on iTunes in over 60 countries.
---
What are 'Songwriting Camps'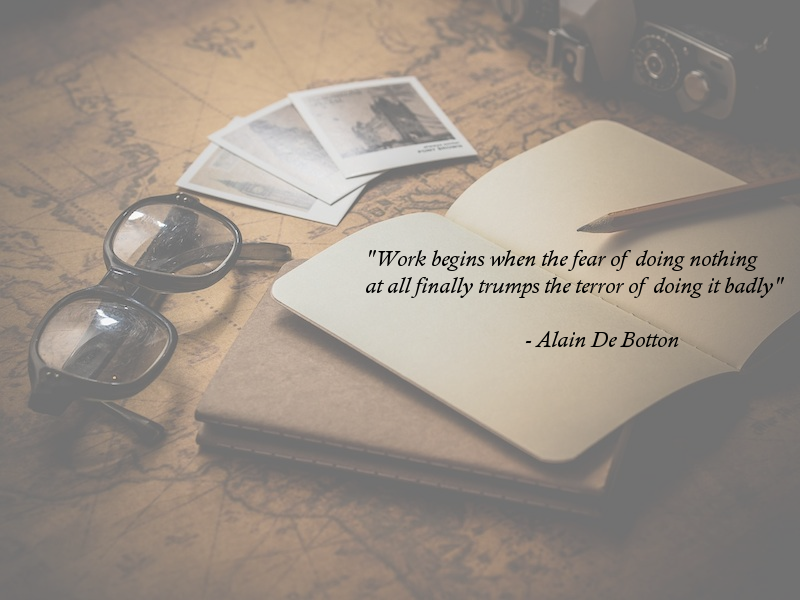 One of my favourite authors Alain de Botton said "work begins when the fear of doing nothing at all finally trumps the terror of doing it badly" in a writing camp situation you hardly get time to even start thinking about the fear.

Each day, typically for a whole week, different combinations of writers/artists are put into a room and given one day to write/produce and record a song. Under pressure and with time limitations you need to form a connection and open up immediately - this is essential if you're going to create something meaningful.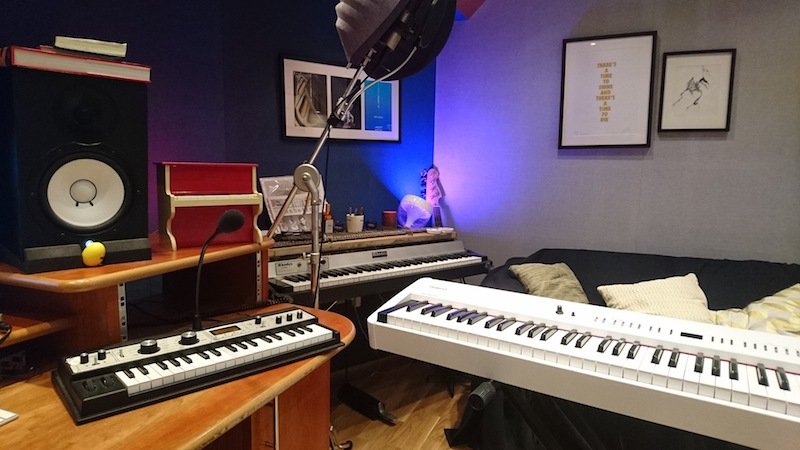 A lot of modern records are created this way, and in May 2014 I took part in one myself for Australian Performing Rights Organisation APRA in London.



---
Troye Sivan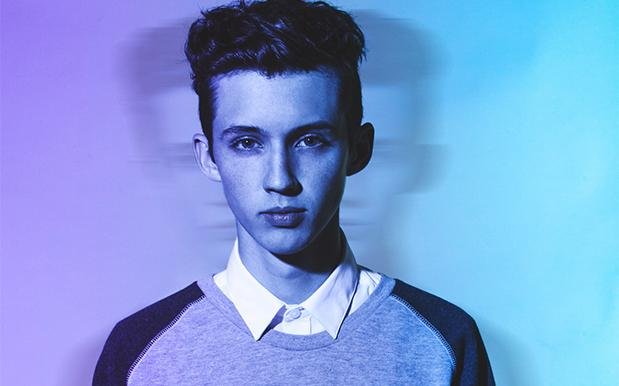 from Pedestrian.tv
The first three days of the writing camp had gone really well and although I'd had a distinct lack of any sleep (staying up all night finishing the tracks) a few of us had gone for a drink that evening to meet the other artists who we'd be writing with the next day. I met Troye and he later sent me an unreleased demo of his song Happy Little Pill.
At the start of the day you typically have no idea what you'll write, however that day Troye shared a couple lyric ideas and I very quickly found some piano chords that helped him start channelling something I think he'd been wanting to write about. We finished our track Gasoline really quickly that day. You can hear that days demo on his Soundcloud.



---
Nurturing Talent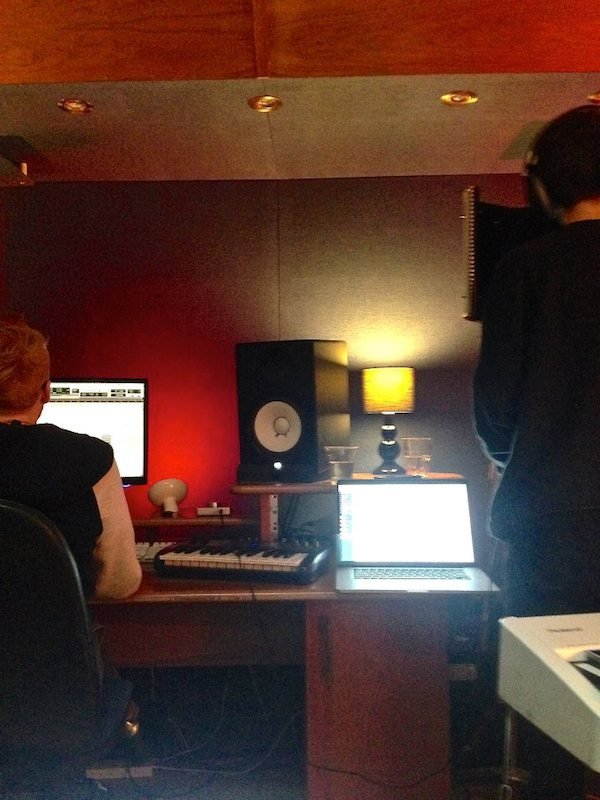 Recording Troye Sivan in London
After he'd left I checked out some of his videos and saw the amazing fan base he'd been creating himself. Here was a YouTube star with millions of subscribers - a legit celebrity among his fans already but also one of the most down to earth people I'd met.


His last original song (inspired by The Fault in Our Stars) had received 100,000 notes on Tumblr overnight and from this he'd signed a record deal with EMI. His record label were nurturing his talent in exactly the right way - they kept the young producers SLUMS that Troye had been working with and even today he still works closely with Alex Hope and is allowed to make the music he wants.


---
TRXYE




I knew we had written something special, but you often never know how it will be received (or if it will even be released) until it happens. One month after we finished the track I got an e-mail from Mark Holland (the guy that signed Troye) to say that the song would be included on Troye's record TRXYE.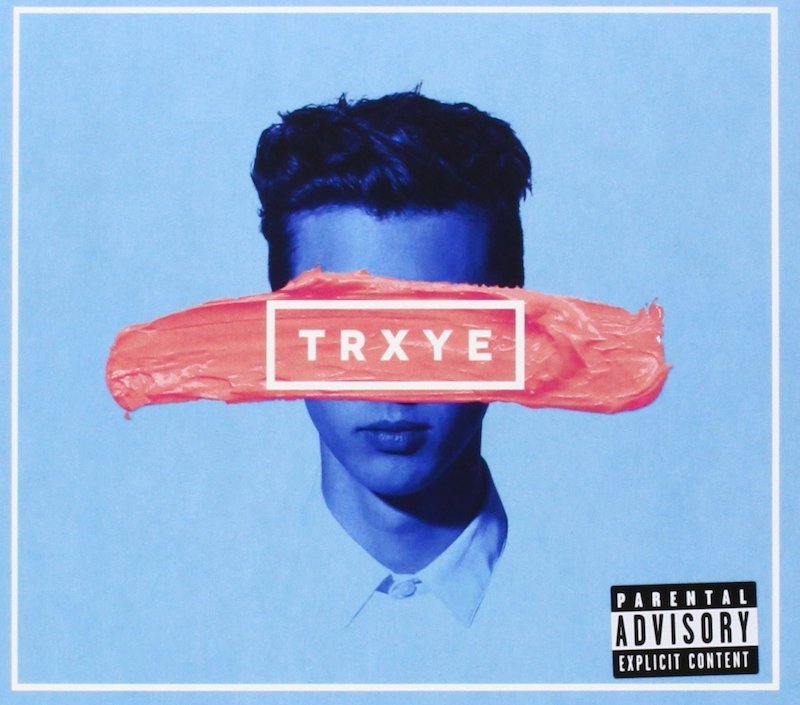 ---
EP release
Troye announced the new EP later that month onstage at VidCon in front of thousands of people and immediately the news about the upcoming release was trending on Twitter. I could see that people were really excited for it and in turn I was excited to see how the record would do! As soon as the preorder went live things started to go ballistic.


Within hours the EP had shot to number one around the world.
The record came out officially on August 15th and the momentum kept building.. reaching number 1 in the UK on iTunes and eventually going on to top the iTunes charts in 66 countries!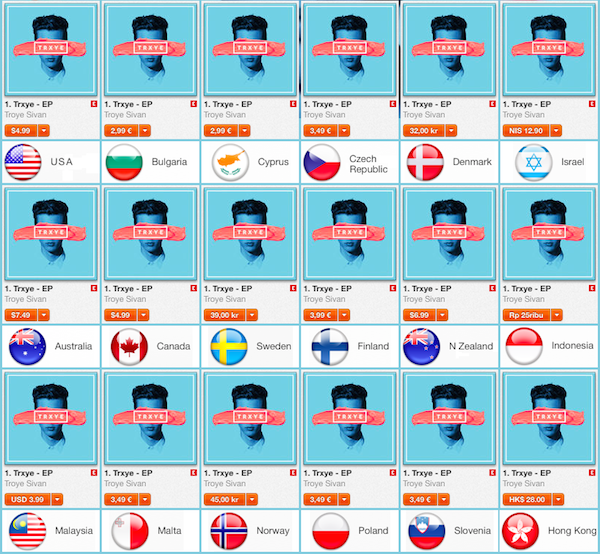 This was a really exciting and crazy couple of weeks and I'm not sure if anyone really thought or dreamed the album would connect the way it did all over the world.

Check back tomorrow for part 2 of the story and listen to the song Gasoline below.
---
Tomorrows post: My song was on a #1 album in 66 countries on iTunes (and then I went on an Australian adventure!) PART 2
---
Please follow to keep up to date with my posts