Hello! It's only been a day but I'm back!  As creators we don't always get a chance to tell the story behind the story & that's what I like about this place - the personal stories.  This is following on from part 1 which I posted yesterdaywhere I'd got the music to Ricky Gervais, he'd called it 'stunningly beautiful' and we'd got up to about 600,000 views.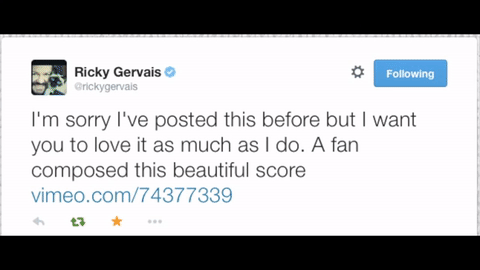 --- 
---

MAKING A SECOND PIECE OF MUSIC
I had some rough chords and I'd been thinking about potentially doing a second video set to scenes from Series 2 of Ricky Gervais' show Derek to capitalise on the momentum with the first video.  The task seemed a little simpler this time - I was already in touch with Ricky's social media guy, Matt.  I knew that I just had to make something great and there was the potential for RG to see it.  
Over a couple months I perfected the piece of music on the piano and started to think about putting it down on the computer.  I recorded the piano into Logic using MIDI from my keyboard.  To get a rough template for the strings I used Spitfire Albion 2 samples in Kontakt.  Basically, you play on the keyboard and it makes the sound of strings.  

Above: The layout for Perfect Ending.  The top track is piano.  Below are various parts for Violin and Cello that had to be re-recorded separately line by line.
Once I had all the string parts finalised I got the musicians in to record in my studio in London.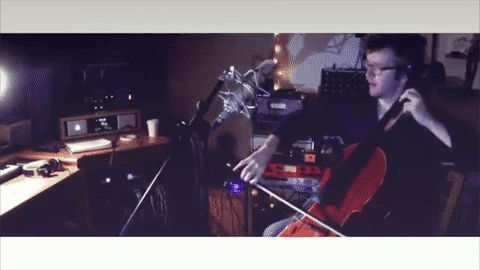 Above: Milly McGregor on Violin.  Peter Gregson on Cello.
---

CREATING THE VIDEO
I wanted to edit the video myself this time.  I knew the series and the scenes I definitely wanted in there.  It took watching through the whole series at least 3 times to get the full list of clips I wanted to use.  I ripped the iTunes purchase into a usable format and started editing in FCPX.  I had only just started video editing so this took me absolutely ages.   Scroll scroll scroll scroll scroll watch clip scroll scroll watch clip mute clip scroll scroll.......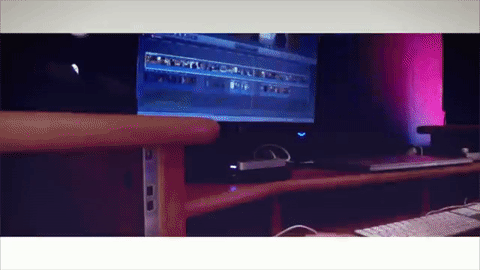 Above: Editing in Final Cut Pro 
---

SENDING THE MUSIC OVER:
I have to add a note - I spent months on the music and the video. Paying rent for a studio at the same time whilst speculating on these videos.  I was spending way too much time in my studio. But, I was investing in myself rather than hundreds of other artists/singers I could have been working with.  I had no idea if it would be posted again by Ricky and no idea if it would pay off.  The most important thing was to make work that I love, and that I was/am proud of.  
So the music went live and Matt responded almost immediately...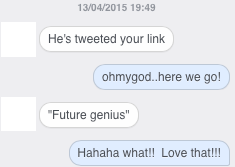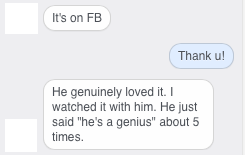 Above: Sending the music via FB chat.  (Matt is the white speech bubble)
---

THE REACH
The reach when Ricky reposts on mentions you in a Tweet/FB post is incredible.  Here are some examples from the first time it happened...

Above: Facebook reach

Above: Twitter reach

Above: Reach without a RG repost - 4.8k vs 512k.
---

NEXT STEPS
The videos got around 1.5m views in total and everything had quietened down.  RG was working on the movie Special Correspondents, Life on the Road, and a new stand up all at the same time.
I was working on a cover of Magic by Pilot I realised that it could conceivably be tied in somehow... after all the catch phrase from the show was "Kindness is Magic".  I knew there was a wedding scene and perhaps it could work.  I got my good friend Spencer Ludwig (he plays in the band Capital Cities) playing Trumpet on it and sung the chorus myself... I cut it to scenes from the whole series and the Special.  Final cut again.  Again, this took weeks to get the cut right. 
This was used on Ricky's channels as the trailer for the Special for Derek.