Music heals my soul﷼
Hi guys! Today I'm gonna tell you about how music helps me from everything! Music is one of my best friends,what song is you favorite? Anyways,let's start!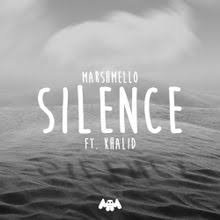 The song "Silence" by Mashmello was so lit! Me and my friends loved to play that everytime. When we play Mobile Legends, we play that song.
As part of it, we play many songs like Havana, and many more songs that lifts our spirit to win the game! Then, when me and my friends eat, we play songs that are relaxing.
Music affects my mood and feelings. Sometimes when I'm down, music helps me to go up. That's why I consider music as one of my best friends!
And that is all for today guys. Thank you for stoppin by!
What's your favorite song? Comment down below. Please up vote and follow. Appreciate it!