Live concert review - Radnor & Lee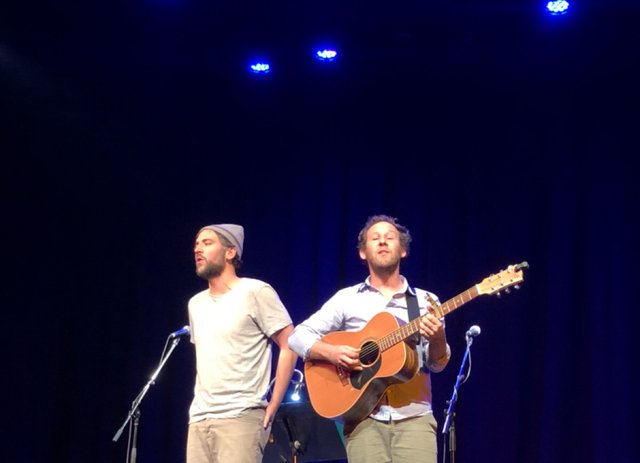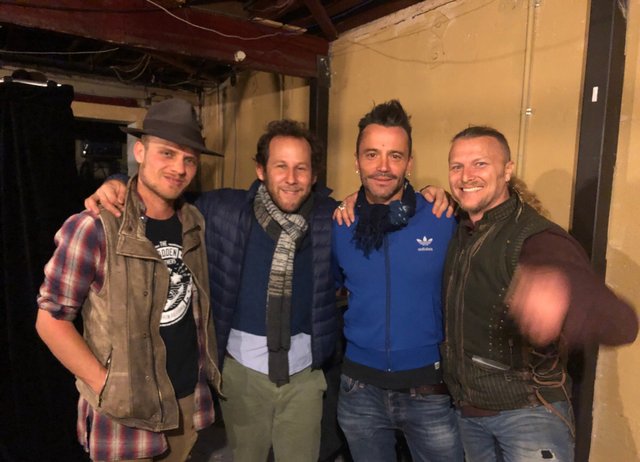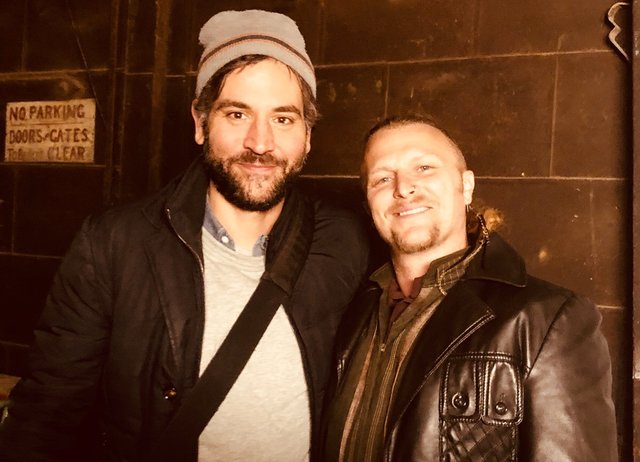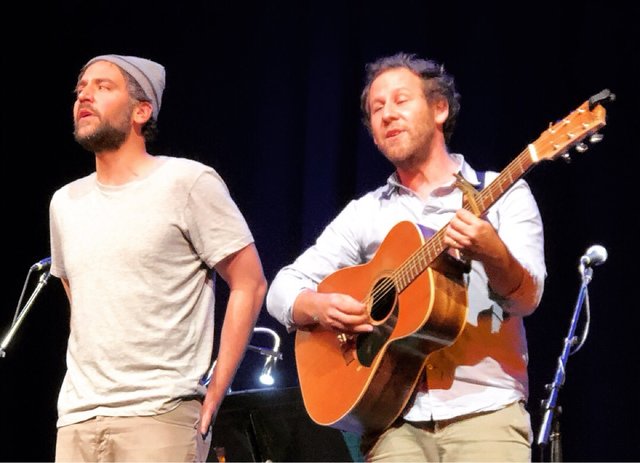 ---
@benleemusic's new band/duo, Radnor & Lee which consists of Ben himself plus actor, Josh Radnor, famous for the TV shows "How I Met your Mother" and "Rise" (he'd probably hate that I wrote that in there, but...).
They really put on a great show with an impressive set list of awesome songs that really get stuck in your head (I'm looking forward to buying their debut album on vinyl with SBD).
And because of the strong positive philosophical lyrics, they are songs that are most welcome repeating in your mind.
I'm certainly happy to be singing, "be like the being, free like the being, see like the being, 'cause the reason for the being is to be..."
I really loved their relaxed, in their living room style vibe, and so did the audience.
Ben is the consummate performer. He's really invested in the music when he plays and his 26-year long career of experience really shines through. He knows what he's doing, he knows what his strengths are and he does those exceptionally well. And he knows how to work the crowd.
Josh is clearly more nascent in his music performance skills whilst singing or occasionally strumming his guitar, although in saying that, his voice commands attention, and in between songs, his performance experience as an actor shines through his between-song banter and the easy crosstalk between them makes us feel like we're also a part of their friendship bond.
Their voices blend and compliment each other beautifully, which, along with well-crafted melodies and deeply penetrating lyricism create a modern Simon & Garfunkel impression without the accompanying blonde Jew-fro.
After the show, Ben came to take me and our mutual friends back to the green room for catch ups.
It's been a couple of years since I last caught up with Ben, plus it's been years since our mutual close mates AFI award-winning actor, Damian Walsh-howling and awesome Melbourne-based musician, Danny Ross have all been in the same room together so we had a blast being techy nerds checking out my 360VR video camera (I wish Steepshot would allow videos even better if it allowed 360!).
Then Ben introduced me to Josh, who was a lovely human being, of course, who it turns out, like me, also appreciates psychedelics. Hehe
All in all a fun night out.
---