Busking has been around since the existence of musical instruments and is alive and well in most cities around the world.
Busking, or street performing, is a great way for musicians to get their music heard, hone their craft, and earn tips for their performances.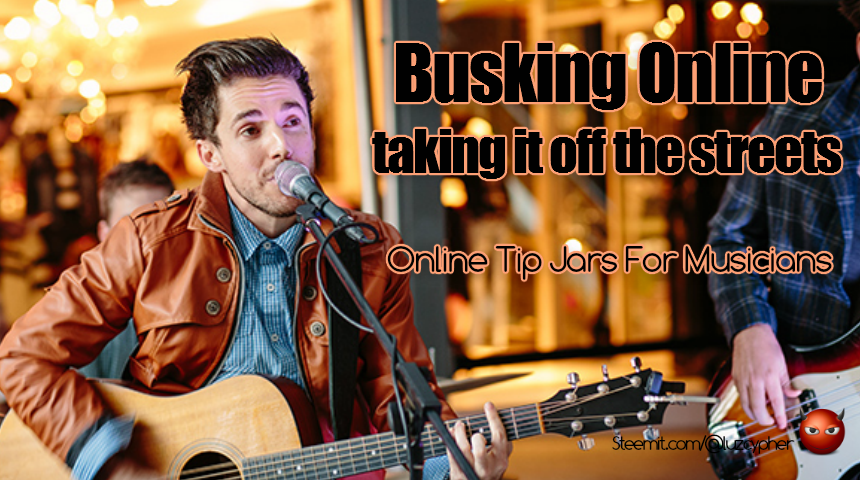 Street performance or busking is the act of performing in public places for gratuities. In many countries the rewards are generally in the form of money but other gratuities such as food, drink or gifts may be given. Street performance is practiced all over the world by men, women and children and dates back to antiquity. People engaging in this practice are called street performers or buskers. Wikipedia

Is Busking Legal?
Most cities allow buskers to play in their streets but in the United States there have been many attempts to ban or regulate busking in the city and so far the courts have upheld the rights of street performers to perform their music in public places.
The 1st amendment to the Constitution Of The United States guarantees the right of free speech and the 14th amendment prevents the state or government from depriving persons of life, liberty, or property without legislative authorization.
That hasn't stopped local governments from trying to pass laws prohibiting people from busking, yet each attempt has failed in the courts thus far.
What do these cities have against artists performing music in the streets anyway?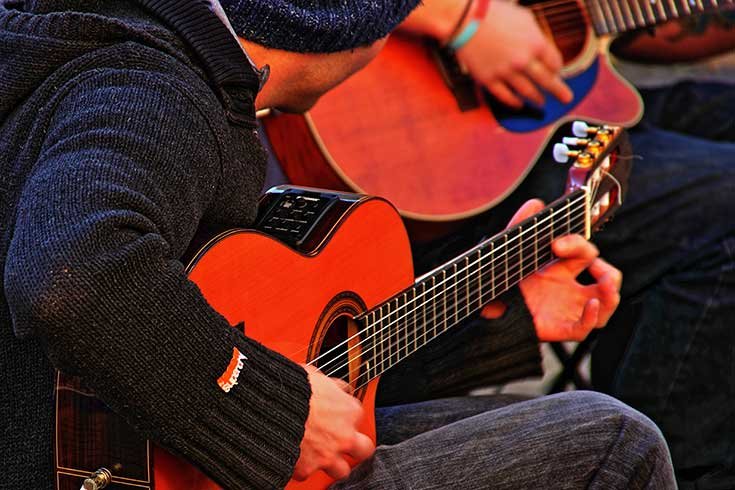 Image credit
If anything it makes their cities more colorful and interesting. Are a few bucks in a tip jar really hurting the bottom line of local businesses by redirecting consumer dollars to a few musicians?
It seems to me having street performers on your streets would attract more foot traffic and business in the city.
In the United States there have been numerous legal cases about regulations and laws that have decided the rights of buskers to perform in public. Most of these laws and regulations have been found to be unconstitutional when challenged. In the US, free speech is considered a fundamental right of every individual, guaranteed by the First and Fourteenth constitutional amendments, and in the majority of legal cases, it has been concluded that practicing artistic free speech is legal. Busking is legally considered to be artistic free speech and clearly not panhandling or begging. Wikipedia
There seems to be a prejudice against street musicians in certain locales coming from the local business owners in those areas and there have been repeated attempts to limit or outright ban performers from the streets.
When that doesn't work in the courts then those local businesses try to impose regulations on the buskers and the courts still uphold the rights of the buskers to perform.
Here's a list of recent cases across the country.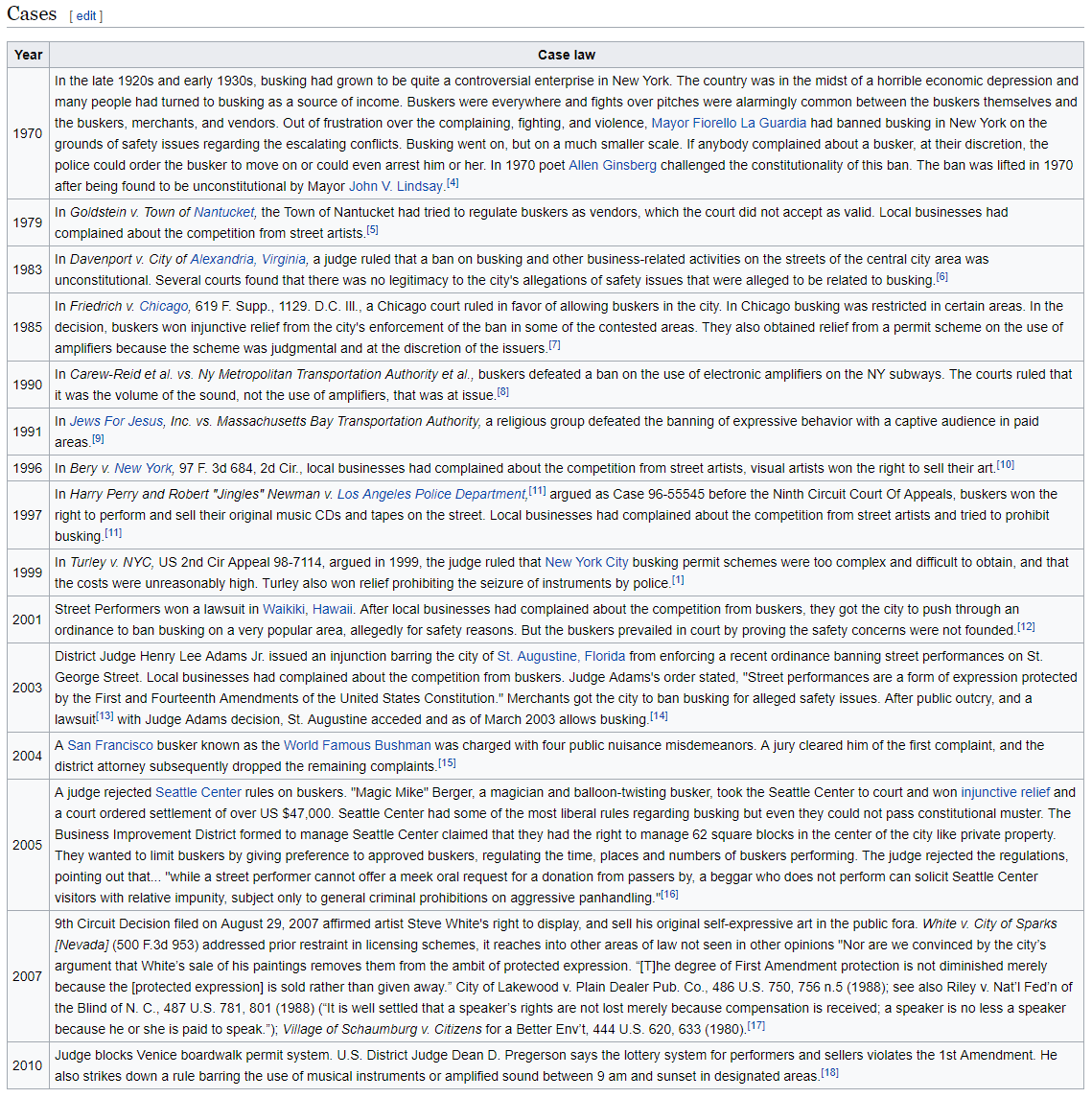 Wikipedia

What I Learned From A Pro Panhandler
Panhandling is literally begging for money in the street and reminds me of the time I met a professional panhandler who was a graduate of the Panhandling University. Yes, there is such a thing.
I was playing in a club on Telegraph Avenue in Berkeley, California once and noticed a very well dressed African-American holding a briefcase who was panhandling on the street and asking everyone who walked past him if they could spare $5,000.
Most people would laugh and hand him $5-10 before continuing on their way. I watched him clear $100 an hour easily so I couldn't resist approaching him and asking how he did so well.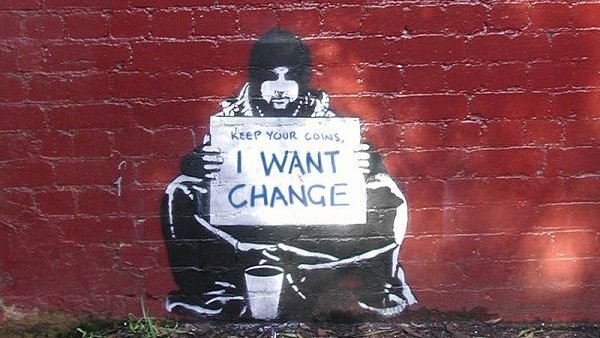 Image credit
He opened up his briefcase and showed me his credentials from the Panhandling University he attended and broke down the three main lessons he learned there.
Don't prejudge. Ask absolutely everyone who walks past you for a contribution. Whether they are 5-years old or 80, ask them.
Don't look like you need the money. He was well dressed in an expensive suit and tie, impeccably polished shoes, well groomed and manicured, and smelled good.
Ask for a ridiculous amount. By asking for a large sum of money people tend to find it amusing and will give paper money instead of coins.
This guy was clearing over $100 an hour and no one bothered him because he looked like he was rich. Not your typical beer bum on the street.
I took what he taught me and applied it to busking with similar results. By dressing well local business owners don't see you in the same light as a typical street musician and by having a CD to sell your tips increase.
I also learned that it is better to choose a location where the traffic needs to keep moving instead of a place where a crowd can gather to see you perform.
A crowd gathering attracts attention but can also attract the wrong kind of attention from the local businesses that can turn against you. A crowd also expects a show of multiple songs.
What I discovered is the majority of the tips I received happened when I was playing 2-3 particular songs. By choosing locations where the foot traffic had to move on I could play the same tip earning songs over and over again and my tips jar would fill up faster. See the 20/80 rule to understand why.

Busking Online
Here in Mexico, there are no such regulations as music is welcomed and encouraged. Most buskers here walk right up to a restaurant owner and ask if they can play for the patrons. I have yet to see anyone refuse them and the patrons usually welcome them and tip them well.
Today, thanks to the internet, there are numerous options for busking online that a musician can employ to fill their tip jar.
The advantages are that once you play a song and post it online it is there forever and can earn repeatedly from that one performance.
No more playing in the cold or hot weather or dealing with rude people, busking online is a real, viable alternative for today's musicians. No more hauling heavy equipment around or playing hour long sets for pennies.

Image credit
Here a couple of my favorite online busking sites.
Street Jelly
Street Jelly is a free to use and listen to site that allows musicians to post their performances on the site. Listeners can tip them using a Street Jelly token they purchase on the site that is currently worth .16 cents each.
Once a performer has received $50 in tips they can cash it out to a PayPal account and get paid.
You can see how it works by watching this video
Busker
Busker is an online tip jar for musicians and easy to use. It is crowdfunding for musicians that can support and artist or help them raise the funds needed to produce their next project.
Here's a video to walk you through the app.
Periscope
Periscope is a video broadcasting app that allows viewers to tip you. It's not limited to musical performances yet many buskers are doing very well using the app.
Here's a video review that shows you how to use it.
Steemit Open Mic
Steemit Open Mic is a live music venue on the Steemit platform hosted by me and is a great way to get your music heard and gain a following on Steemit.
Here's a promo video about it.
As you can see there are numerous options to make money playing music online that a performer can use today. I hope you found this information useful.
Do you know of other online apps for buskers and musicians? Please add them in the comments below.

Related Posts
Talented Street Musicians From Around The World


Learn more about Basic Universal Income here