Free Music for Content Creators - Donating Two Tunes to the World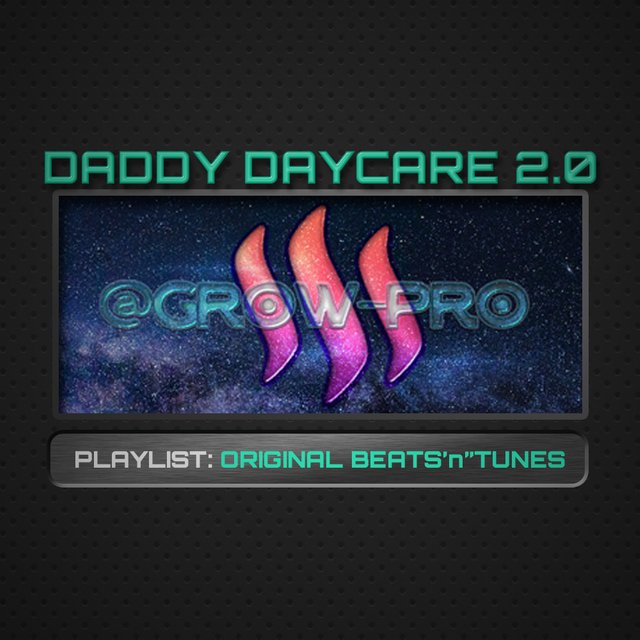 Music is a gift that we can share with the world...
Many of you might not know that I am truly a music-oriented-human. It is not a part of myself that I have yet discussed here on Steemit, but this is about to change. Music has been a part of my life since I was a very young child. A product of the 80's and a kid that grew up wishing I could moonwalk like Michael Jackson. I always loved music and as I grew a bit older, around elementary school age, I began to explore music creation as a creative outlet when I was 10 years old.
I had begged my parents for a guitar and they immediately responded: "what do you know about the guitar?"
That single question was the beginning of a long journey...
Within a few days time, that question had echoed through my mind so much that I wrote a research report. I was a 5th-grade student that was not very interested in school or research papers for that matter, however, this was a topic that deeply interested me. I actually presented it to my father, cornered in the bathroom, so he could not escape. I read to him my answer to his question "what do you know about the guitar?", which was a very lengthy report on everything that I could find. Granted, it was 1995, so I now had the internet and library at my disposal. Needless to say, my parents did not expect it - not from me..LOL
I was able to convince my father to take me to a local music shop, Bill's Music House, and we picked out a fire engine red, second-hand, Hondo guitar. I had never heard of the manufacturer until that day but a guitar was a guitar! I was in my glory! I remember getting it home and sitting there in complete awe. I had no idea how to play a guitar, but I knew I wanted to figure it out!
Fast Forward 20+ Years and Music Is Still A Large Part of Who I Am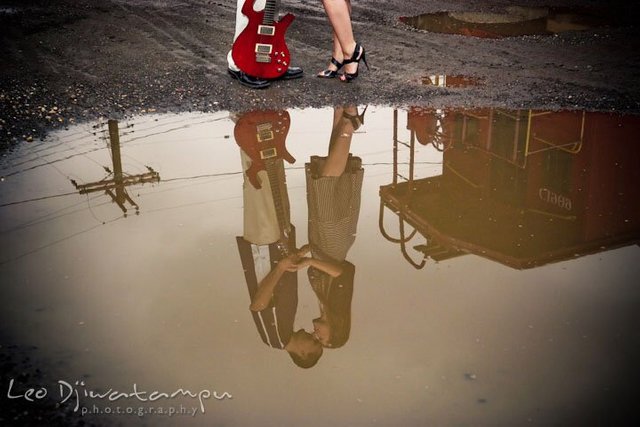 Even in my engagement photos, you will see me with a guitar. It's more of an extension of me than an object, at least to me. Let's just say that I married a keeper, @randfmomma, who accepted me for the wildman that I am. I am much tamer now that I have children, but the wild side is still very much there. I still have a fire to create and although my outlets to create have expanded far beyond music, I still take time for music.
It's a family relation
Having children and being a stay-at-home father, I realized that I could identify my children's interests in music and nurture that at a much earlier age than I was introduced - giving them the gift of music. I began to introduce them to music genres and various styles of music at a very early age. My wife and I played classical music for our babies on a very regular basis. Being home with them, this actually helped me to keep my sanity in check. I have quite an eclectic taste in music and I found classical music very relaxing.
Now that my children have heard all sorts of music, I decided to introduce them to music creation. My 4 and half year old son and my 3-year-old​ daughter and I love to create electronic music. To see them go through the creation process, deciding what we will create just as much as I do, and their reaction when we drive down the road and listen to the music we created is priceless. They love that we can make our own music and enjoy it wherever we go.
That made me think...
Maybe others would enjoy this as well! We decided to put out the music as public domain / open usage music, for the world to use, remix, use as soundtracks, or otherwise chop and reuse. We want to see what the community does with the music that we create and welcome your creative touch - feel free to use the tracks that will be uploaded.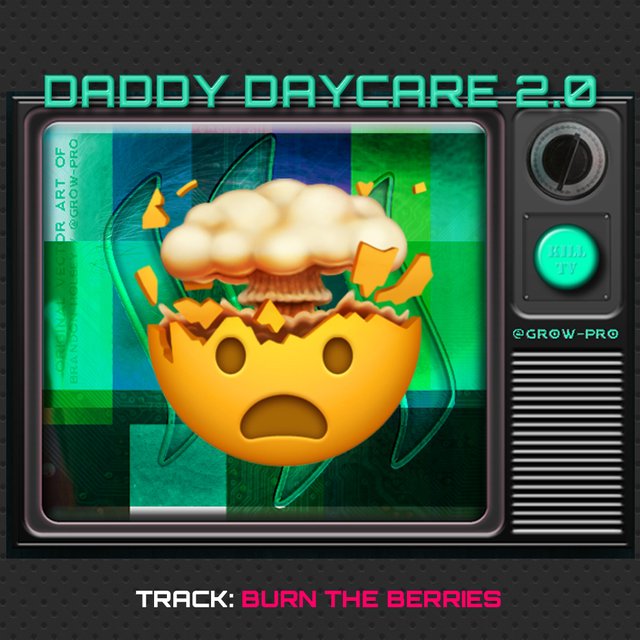 👂⇧ Click to Listen ⇧👂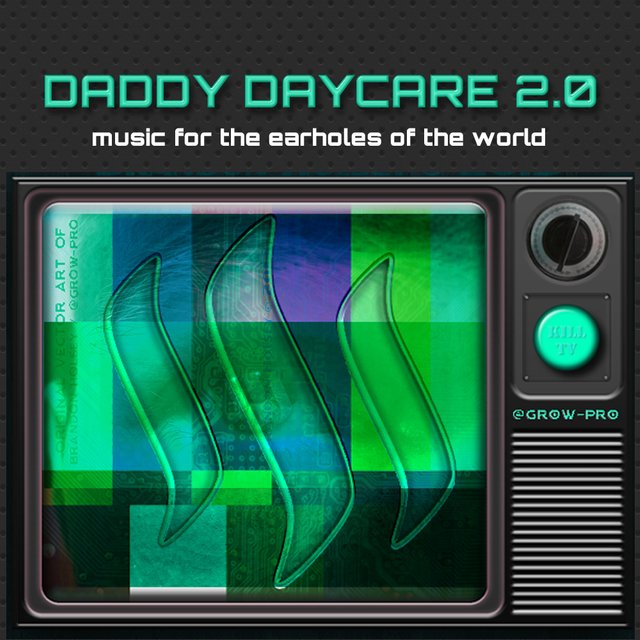 👂⇧ Click to Listen ⇧👂
MORE TRACKS COMING SOON!
You might call this hip-hop, electronic, or something in between - I have no idea what to call it. I make all sorts of music and listen to all varieties of music as well. I don't choose my music by genre but rather how it sounds and feels to me. Listen to these on a good stereo with lots of low end range - you won't be disappointed. You'll miss so much on mobile phone speakers...
If you are interested in learning about how I create music, what instruments I play, and what music I listen to - just ask!
🎧 I hope you enjoy the tunes! 🎧

Please let me know what you think below!
Use it as a soundtrack or background track and share your media - I'd love to see how the community puts it to use!