My Bloody Valentine - Loveless (1991) #Review
If you look at my previous reviews you will see that all were inclined to the same genre, metal. It is the genre that I enjoy the most by album, but I have different tastes, for those moments of relaxation, another style and feeling. And as not give a shoegaze a chance, that although I had already given some details with Alcest, it is not at all the same to talk about my bloody valentine. A band icon shoegaze, one of its main predecessors in history, which reinvented the genre when I publish the album that will show them. Undoubtedly they were the Indie icon of the time, an underground move in its very interesting time in the world of rock and pop nineties.
---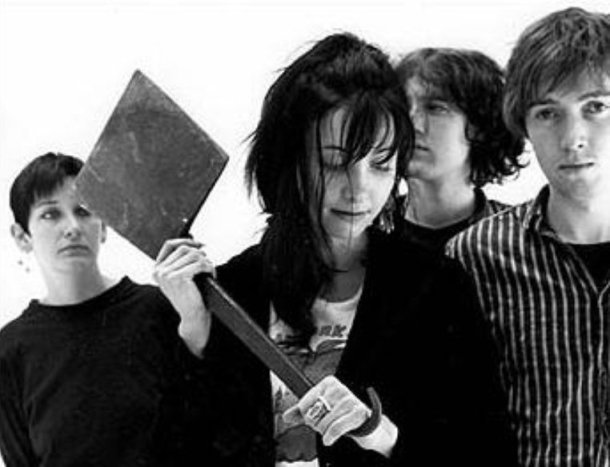 Source
---
The shoegaze emerged as an underground genre, and my bloody valentine revolutionized it with "Loveless", demonstrating the beauties of noise, the way of recording all sound as one, stunning but at the same time relaxing, a totally sublime atmosphere. They created the perfect shoegaze, with the guitars very distorted, exaggeration of the sample and a floating melody, all this together created a quite beautiful and pleasant sound.
---
Loveless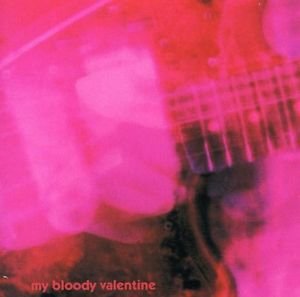 Album Cover
---
| | |
| --- | --- |
| Band: | My Bloody Valentine |
| Album: | Loveless |
| Year: | 1991 |
| Genre: | Shoegaze |
| Country | Ireland |
---
This album begins with a great song, "Only" Shallow ", completely chaotic, violent and at the same time so delicate.From the beginning its melody is so abravasive, it creates a very dreamy atmosphere.The voice in this theme fits perfectly as another instrument , enriching the sound with more beauty The next track "Loomer" is impenetrable, it is a wall of noise, where everything is distortion and almost no instrument or voice is distinguished, a really distorted and dark sound, a very experimental theme and that "Touched" continues, something calmer and much more pop than the previous one, but with the same noisy and experimental sound, which makes us think that we are in a dream, then we go to "To Here Knows When" , the most bizarre song on the album, with a much more pop sound but also a lot of distortion, it would still be a perfect song to label as "dream pop", although the voice of the singer Butcher, is not at all esc uchada by the distortion, is a great subject, one of my favorites.
---
Only Shallow
---
The next song is titled "When You Sleep", which is a perfect single, due to its characteristics similar to the previous song, in this Shields it delights us with its voice. It is a song with a slight style to the britpop, even before it is consolidated and the guitars and drums are really absent, what you hear is pure samples, it is fascinating. "I Only Said" continues, a common theme with a lot of distortion that shows us all that the leader of the band is capable of (Shields), its versatility is impressive to give the album continuity. "Come In Alone" is a beautiful theme without risking much, with only samples create a lively and vibrant composition, it has much resemblance to the first song of the album, without a doubt. The next song is one of my favorites, and that of many, it's called "Sometimes". This song is wonderful, with some ballad tints. A perfect combination between acoustic guitar with a distorting abrasive wall, soft and really perfect. This song tells us exactly what sound the band wants to achieve.
---
I Only Said
---
After such a beautiful song, the last sections of the album are coming, and it starts with "Blown a Wish", with a nice change, it's a happier and happier song that remembers some new wave sounds, or so I think. "What You Want" is a very catchy song, with a very strong chorus (rare thing in the album) And finally this hole ends with "Soon", song with some dream pop according to my criteria, really good, I quite like that style. A really circular song that seems to lead us to no way, that's what MBV wants to show us.
---
Sometimes
---
Finally, I can only say that it is a great album. It's not what everyone expects, choruses choruses, no no, none of that. Only fascinating and abrasive experiments through amazing layers of distortion, a lot of samples and instrumental voices, which sometimes shows you joy, sometimes sadness or sometimes simply nothing. Everything is a fascinating circle and the wandering sounds of My Bloody Valentine, icon indie band without a doubt. Not the indie of now, the indie of before, beautiful, experimental and fascinating. I have nothing left but to say goodbye, I hope you enjoy it, open your minds to new fascinating tours. Regards!
---
If you want to listen to the whole album, you can do it in the next link, from youtube! Thanks for your time, Regards!
Loveless - My Bloody Valentine (Full Album)
---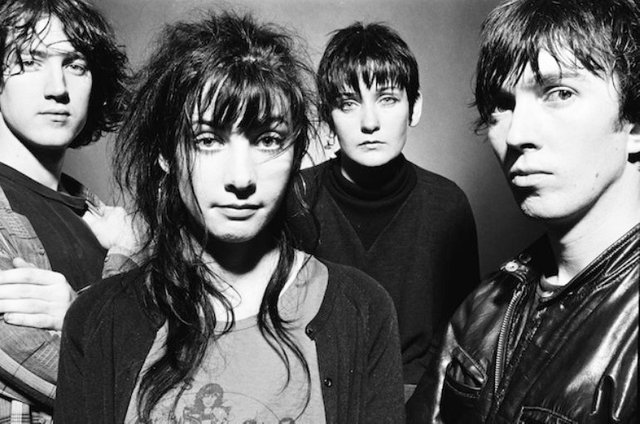 Source
---