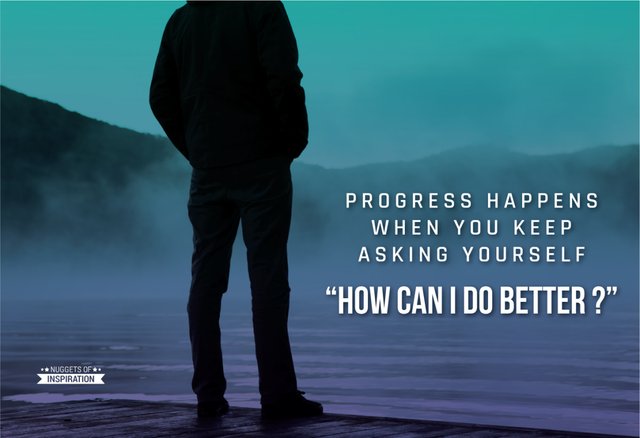 Source
Who you are right now today is not who you have to be tomorrow, you can change your life today with one question. CAN I DO BETTER? For most of the the answer is a resounding yes in so many areas of our lives, at least it is for me.
Can I do better?
Ask yourself this question throughout the day. Ask yourself when you are eating an unhealthy breakfast, can I do better? YES. Ask yourself if you are exercising enough, can you do better? YES. Ask yourself if you are giving it your all at work or can you do better? Ask yourself if you are doing everything you can to make yourself a healthier, happier, amazing person you can be every single day. If you are anything like me the answer is usually N0, but can I do better? YES.
Life is Hard
Like everyone else in this world I constantly struggle. I struggle with depression, I struggle with anxiety, I struggle with my weight, my health, both physical and mental, and I struggle with understanding of the meaning of life. But do I have to let these things control my life? NO. Can I do things to make my life better? YES. Why does it seem so hard? Because change is always hard and if you want a better life you really have to work at it.
Getting started is the key to life.
I was tired of letting life beat me down so I have been working on improving myself lately. I decided to start by taking control of my time. Time is the only thing in this life that really matters because we only get a finite amount of it and you can never buy more! I realized I have been wasting a lot of my time lately and that needed to change. Can I spend my time better every day? YES.
Habbits are expressions of who we are, how we live and ultimately determine who you are.
My habits were shit and in turn my life was shit. I made a decision, no more sitting around on social media all morning or watching TV all day, I knew I could do better. I knew those things don't make my life any better, I've been doing them for months and only felt worse. So I figured I would fill up my time doing more useful things and the best way to do that is to create a good routine.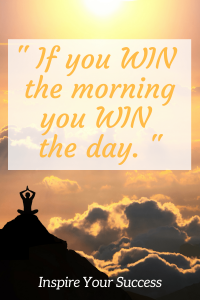 "Win the morning and you will win your day"
My morning routine isn't anything special per say, I walk and exercise for my health, I read books to strengthen my mind, I eat healthy foods to help fuel my body properly and I meditate to help with my spiritual being. The little things in life DO matter. I had to strengthen my mind, body and soul if I want to improve my life because they are the foundation of a healthy life.
Develope a strong mind and you will live a strong life.
I have been following this guideline for about a month now and it has really improved my life. I am reading more books, exercising more, eating healthier, spending more quality time with my fiance and giving my dogs more attention. Because of these things I have been sleeping better which has led to a better mood hence less depression and less anxiety. Nothing happens over night but each day I feel a little better. Can I still do better? ABSOLUTELY. Improvement is always an option.
So stop doing the bare minimum in life or just getting by. Stop existing and start living with one easy question, CAN YOU DO BETTER?
"Peace, Love and all that hippie shit"