New on Netflix: The Irishman
This might end up being the easiest review that i have ever written because of the fact that this thing had a powerhouse of talent including almost all of the mob-oriented actors from the 80's and 90's other than Ray Liotta, which i was personally happy was not included.
Basically, we have one of the best directors of our lifetimes working on a gangster film with the quintessential gangster actors of the past 30 years... This was always gonna be a sure thing and that is exactly what we were delivered.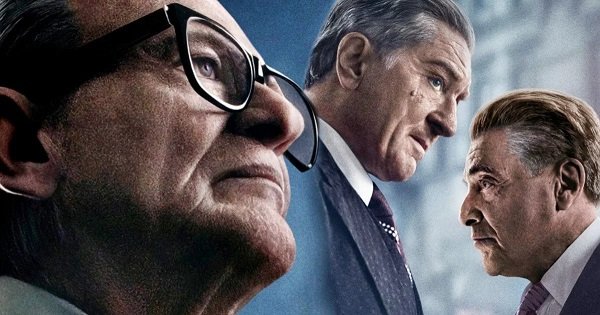 source
For me, seeing DeNiro and Pacino in a film together was a wonderful thing but the addition of the elusive Pesci was the real kicker as this guy hasn't really had much to do with films in the past decade or more. I don't know about you, but he was always my favorite. This tiny guy managed to be intimidating as hell despite the fact that he had the least physical prowess of the lot.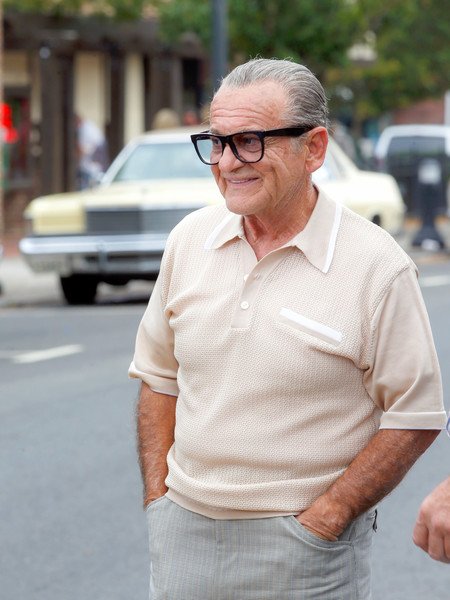 source
While everyone's performance in the film was outstanding, it was Pesci who really stole the show and this isn't necessarily because he was better than the others; it is simply because he hasn't been around a great deal and it is only because of the momentous gathering of the "gangster greats" coaxed by Scorsese (and I'm sure a bit of money) that he was brought back.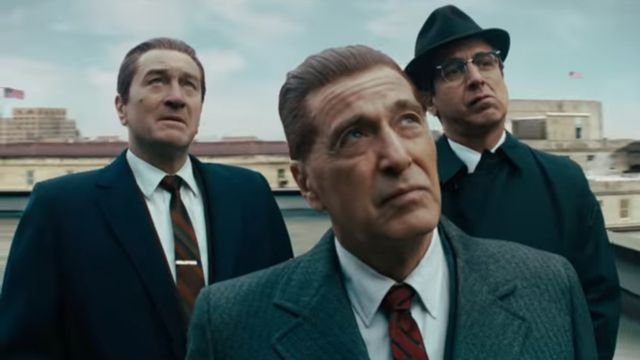 source
The film is about Jimmy Hoffa and the people that surrounded him during his life as a Union leader. Just like the opening monologue suggests, I didn't know a great deal about him other than the fact that he disappeared and no one "knows" what happened to him.
This film attempts to explain, with an obvious level of ambiguity and speculation, about what exactly happened to "The Irishman." I'm being intentionally vague because I don't want to ruin anything for anyone who hasn't seen this movie. They may have taken a few liberties with the publicly available facts in their presentation.
The Irishman is extremely good for so many reasons and you should definitely Netflix and chill it, illegally download it, or do whatever you have to do in order to see it.
It is extremely long at more than 3 hours of runtime and even though I was really into it and the production value was unparalleled, I had to watch it over 2 days.
From the official Netflix channel
By the way, that might be the most brilliant trailer I have ever seen. If that doesn't inspire you to watch this film, i don't know what will.
Rolling Stone called this movie the "Movie event of the Year" and I personally believe there is a lot of truth in that as there is just so much contained in these 3 hours that explains, while it is happening, why this movie needed to be 3 hours long. They probably could have made it a bit longer and most people would have been OK with that.
This film was so highly anticipated that a bit of a war was started in the cinemas in the United States over it. As things heat up between movie theaters and on-demand services like Netflix, many movie theater operations (and there are only a few in existence in America) refused to show the film at all because Netflix has been extremely stern in their refusal to recognize the unofficial theatrical window of 2 months before films are available by other means. Therefore, this movie was available to watch in cinemas almost nowhere. I don't know how to feel about this really and that is another topic altogether.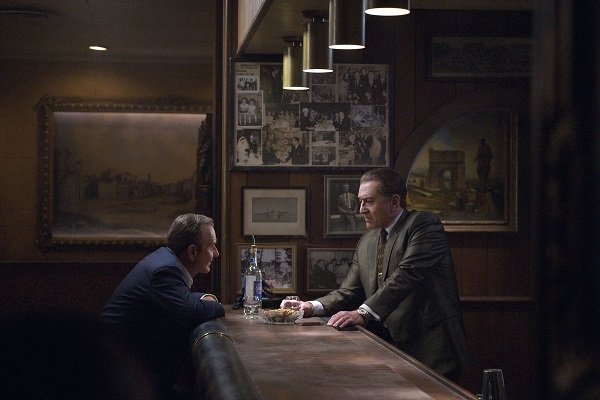 source
I suppose we should just be glad it was made at all.
This film could be one of the best movies of 2019 although I believe it will be ignored at awards ceremonies because of the current "politics" surrounding video on demand services vs. theaters. Or it could end up being exactly the sort of art necessary to change what goes on as far as awards are concerned.
Overall, The Irishman is extraordinary and should be seen by everyone who has even a little bit of interest in the real Jimmy Hoffa, or any of the 3 main actors in the lineup. I honestly believe you will not regret watching this.
It could be history. Mark my words. This film may change the way that awards ceremonies are handled henceforth.
My overall rating 10 / 10