ADSactly Entertainment - Lessons From Movies #8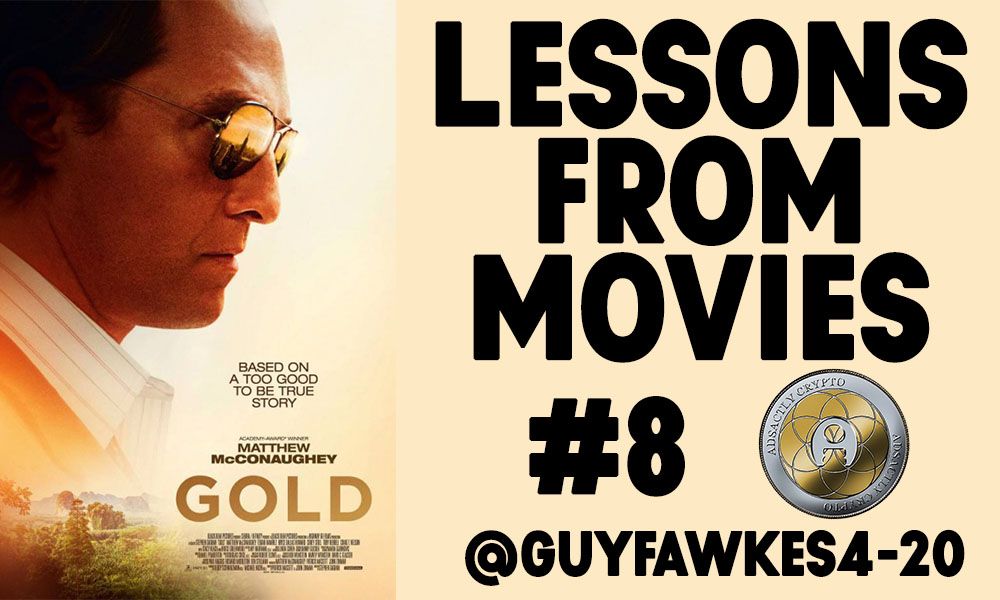 Gold
The movie Gold shows the journey of a prospector, Kenny Wells who went from having nothing to being at the top then going back down again. The most important thing is that he learned plenty of lessons that I'll try to share with you now in this post.
Disclaimer: I have to note that these are my opinions, that I took from the movie, but I advise you to watch it yourself, maybe you will feel differently or pick up on something I missed.
Gut Feeling
The reason why most people don't make the best decisions is that they only analyze the situation at a rational, logical level. They make lists with pros and cons, think about the possibilities and draw the line, and that is good, but there's a much better way, listening to your gut feeling.
At a subconscious level you already know what the right choice is, what you genuinely have to do but all that gets covered in a pile of pros and cons, it gets lost in the background thanks to the noise of this world. All you have to do is to see past that barrier and listen to yourself.
It's never easy to just follow your gut feeling, there's a lot of uncertainty involved, but sometimes, against a fear of the unknown that you might feel, you just have to make that jump and see in what adventure your feelings are going to take you on, same as Kenny did. After a real dream, the gut feeling came to him in his sleep, and he acted impulsivwly on that feeling. He went on an impressive journey that took him far away to Indonesia, and it was well worth it.
You should always try to follow your gut feelings because they are authentic, the true you and here's where the rational system fails because who you think you are can be altered by the outside world, but the inside, the gut feeling, stays forever authentic.
Don't let them laugh at you
There's a great quote from Gandhi that emphasizes this thing entirely, "first they ignore you, then they laugh at you, then they fight you, then you win," and if you give the movie even a brief watch, you will realize that everything is happening exactly as per the quote. Firstly, everybody ignored Kenny; no one wanted to do business with him, then, they started laughing at him and his ideas until he teamed up with Mike and found a great opportunity, then people started fighting him, trying to steal his deal. But in the end, after all the noise, he won.
If you're one of us, if you're part of the crazy few then you have to get ready for those stages because you will go through all of them. People will mock you, they will give you no credibility, but if you keep on going, you will be able to prove them wrong.
Proving someone wrong that laughed at you all the way to the top, feels satisfying but don't do it just because of that, do it because you want to win because you have an intrinsic wish to see your vision come true. Even if everybody thought Kenny was just a drunk and a fool and he acted like that most of the time, no one believed in him even when he accomplished something. In the end, he still won.
Don't Give Up
In the pursuit of your vision, your dreams, life will throw many challenges in your way, some harder and some easier but the thing you have to understand is that you should never give up. It's impressive how most people just give up after the first failure, but they are doing that because they are not passionate enough about their goals. That is the main reason.
If you have the luck to be passionate about something, to be involved in a field that sets your heart on fire then, no matter what anyone tells you, you can never give up on that thing. I get it, you probably tried multiple times to do something and have failed so far and want to give up now because it's not working, but you can't stop here since you might be one try away from success.
Kenny Wells, on his deathbed, gave away his last dollars so he and Michael could keep the mine going, even if they failed countless times before. All that because he had a vision and didn't give up and once he woke up from his disease, his vision came true, they found a gold mine.
Lessons Learned
This is an impressive movie, and even if its ending is not the most positive one so to speak, it has many lessons that could help many people. It wasn't easy for anyone to accomplish their vision, but in the end, it is well worth it no matter how hard was to get there.
Of course, you already know this, it's not going to be easy, but if you want to see your dream come true and be able to taste it thoroughly, then you have to put in the work because no one else will. We're all on Steemit now, and it's not easy to earn a significant amount here but, if you don't give up and stick to your values you might eventually be successful, let Steem be your gold mine.
Click on the coin to join our Discord Chat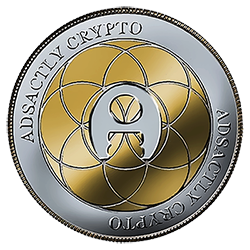 ---
Vote @adsactly-witness for Steem witness!
Witness proposal is here:



Go To Steem Witness Page
In the bottom of the page type: adsactly-witness and press vote.



Use small letters and no "@" sign. Or, click here to vote directly!
Thank you!

---