This post is for #mountainmonday, hosted by yours truly @keithboone. If you have something to share that involves mountains in any way at all, make a post and drop me a link in the comments. I'll make sure to upvote and resteem your post.
This week I'm still working through the archives, so I will show you several photos taken over the past three or four years. There is no obvious connection between these photos except that I took them all in British Columbia. OK, let's get random!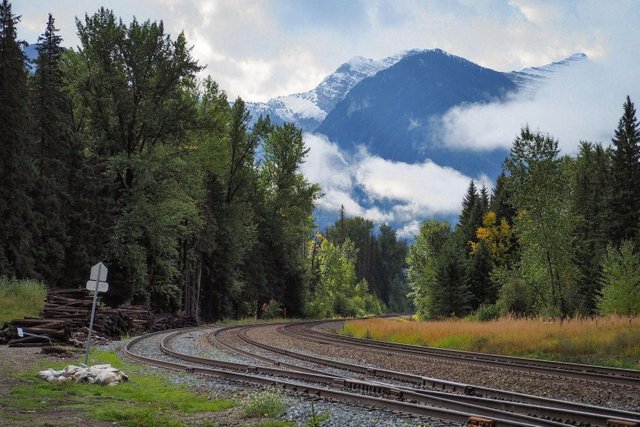 Southern mainland BC, near the Crowsnest Pass. I took this photo last autumn with my little Olympus EM5 Mk II camera.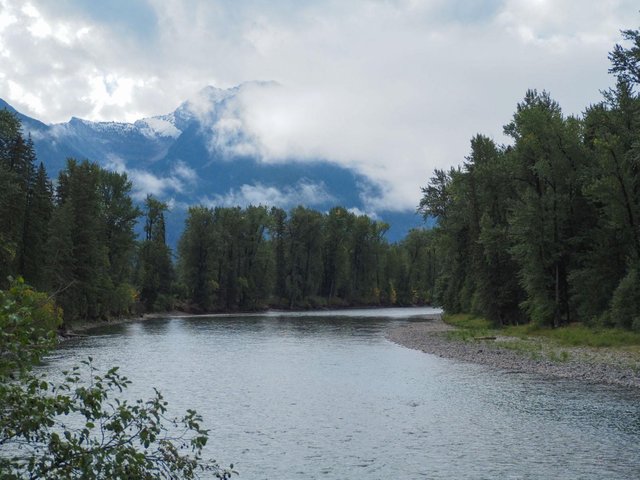 The same mountain with a different foreground. The idea was to use leading lines in the composition. What works best - the river or the tracks?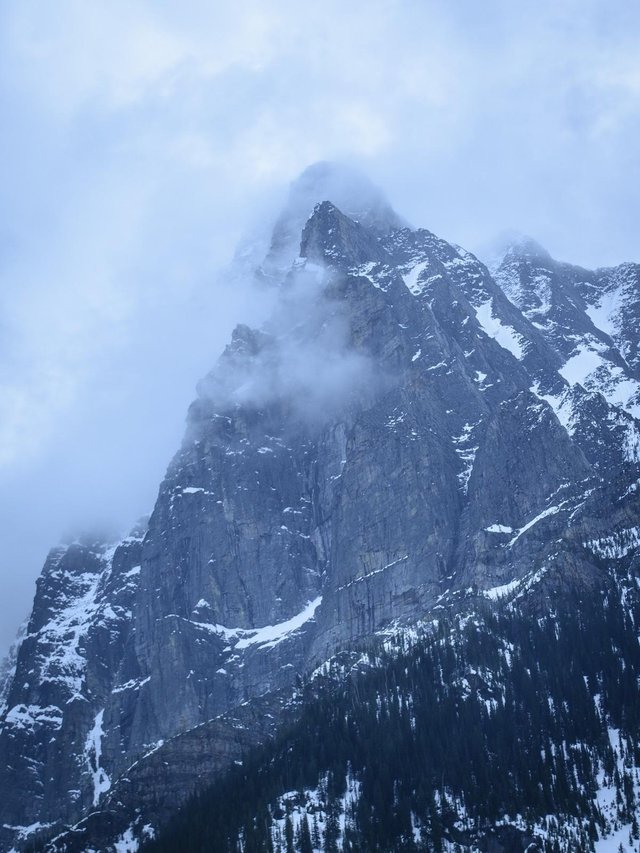 Have I shown you the Coquihalla Summit before? This is in the interior of BC. The highway goes over a high mountain pass here. I think the highway reaches 7,000 ft elevation in places. Not sure of the height of this particular mountain. Last August we traveled this road and we had a break from the forest fire smoke when the road came out above the clouds and we saw the blue sky and the sun, and briefly experienced some clean air.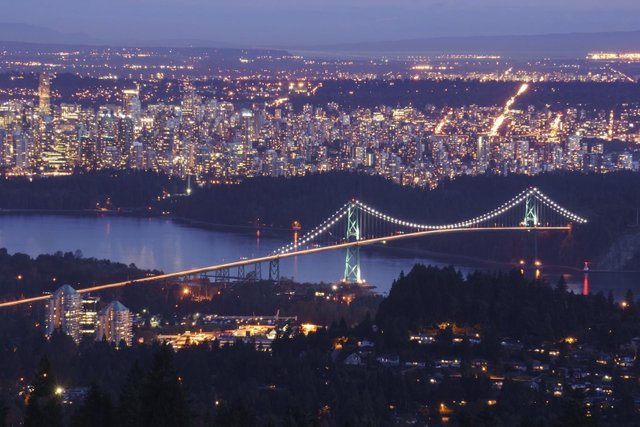 You don't see a mountain in this shot because I'm standing on it, looking down at the city of Vancouver. The Lion's Gate bridge runs across the bottom of the image. I made this a 15 second shot because I wanted to allow time for the lights of the bridge traffic to fill in as a solid line. I don't think it mattered, really... Photo taken from high up on Cypress Mountain.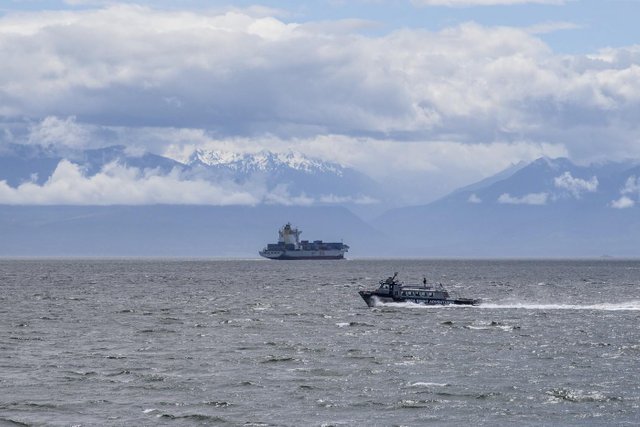 Mountains across the strait with a container ship on the horizon and a whale watching boat in the foreground. Speaking of whale watching, these boats are supposed to stay at least a hundred yards from the whales. I'm not really sure they're doing this. Take a look at the next photo...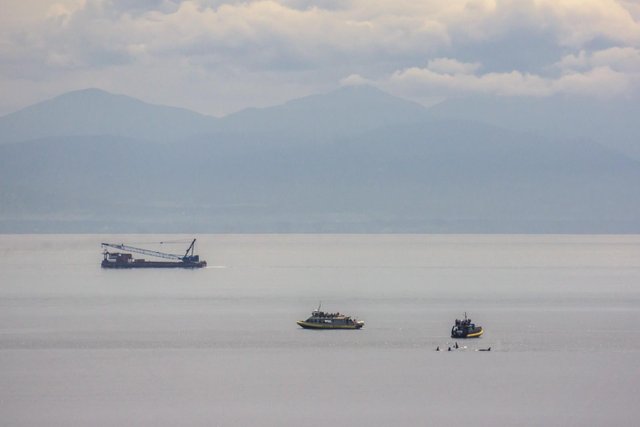 Ok, you tell me... does that whale watcher on the right look like he's a hundred yards from the Orca Whales? You'll need to click for a full-screen view. Oh yeah, I almost forgot, but there are some mountains or hills in the background.
That's all for this week folks, let's see what you've got. Mountains, hills... last week we had an anthill! Show me your mountains :-)