Hello guys. Welcome once again to my blog. I know this is not the best of time for many. I know a lot of folks are helpless right now and are at a cross road. Your recruiters told you about the enormous opportunities here, that you can pay your bills with the help of your activities here. And then you joined with your body and soul directed on making the money as fast as possible. However, as clock ticks with the prospect of making the money looking forlorn, you get crazily frustrated.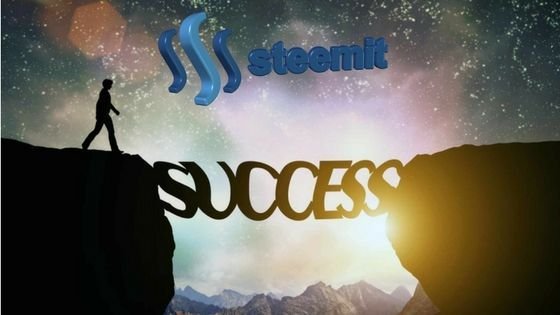 Source
I perfectly understand your situation. Yes because I have been there before, and may still be there even now but my case may not be as bad as your case. So I know exactly what you are passing through. I know what is like to be in your situation. Okay.
The truth about steemit
One thing with me is the fact that I like to be blunt with the truth. And lots of folks appreciate that. I prefer telling people the truth and then offering my opinion on how best to approach a difficult task and stand the chance of succeeding. That is me.
The truth is getting recognize here...succeeding here is difficult, more so when you are just an ordinary, inactive blogger. Of course, you don't expect it to be any different since money is involved. And just like every other endeavor where money is involved, it must have a level of difficulty in order to be valued. Steemit social capital program will be meaningless if the money is accessible to every Dick and Harry.


Source
Success here isn't a month thing. It could mean several months or even years before one begins to see any appreciable payouts. These are some of the truths you just have to appreciate. Mind you, the fact that it takes sometime before one begins to experience real success, does not apply to those who are docile, who see failure in every endeavor and are always looking for reasons it cannot work, and therefore refuse to do anything other than keep whiling away time and expecting manna to fall from heaven.
What @ogochukwu told me could be of help to you too
I always try to know. I ask a lot of questions from those whom I am looking up to, because I know there must be some things they know that I didn't know. And when I do learn one or two things from them, I like to pass it around to those who are willing to learn.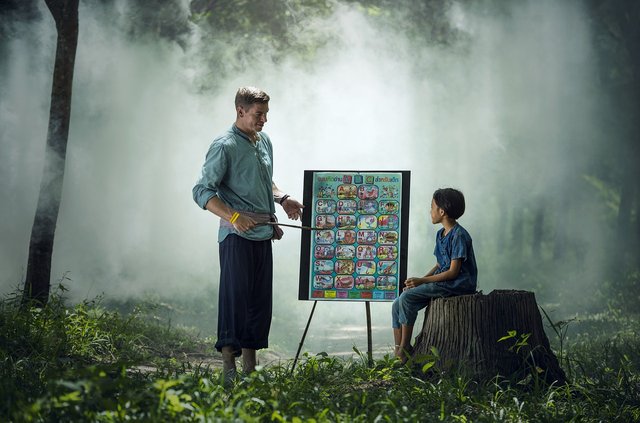 Source
One of the Steemians of Nigerian decent that I have much respect for, is
@ogochukwu
. I have always admired the way he compose his articles and respond to messages —
very organized
. So, when I learnt that he was also a guest at Enugu Meetup, I couldn't wait for the meetup to
come
!. During the meetup, we had interesting and educative conversations, and below is some of the things he said:
"Stay clear off the blogs of those who don't reply messages on their blogs". This was his response to my question on how he managed to get top dolphin and whale followers. Since one of the reasons we comment on articles, is to indirectly market our usernames to the authors of those articles, there is no chance that the author will know you if he is the type that doesn't reply to comments on his blog. When an author fails to either reply or upvote comments on his blog, it means that he didn't read them. And so going there to comment in the hope that he would visit your blog some day, is a waste of valuable time.





Source

Stay clear off the blogs of successful steemians when you don't have anything to offer in order not to get marked as a serial spammer. Now, most struggling Steemains makes the mistake of visiting blogs of successful guys and beg for upvotes, beg to be followed or paste generic comments. Know this; such strategies can never attract visitors to you. You will just worsen your case because you will be tagged as a spammer (if you don't get flagged) and will be totally avoided.

Comment not only on the post but also on other comments made by your co-visitors. I never used to do this. I learnt it form @ogochukwu. Some authors appreciate those who respond to comments on their blogs. This means that when you visit a blog to leave a comment, don't end there. Endeavor to reply other comments made by other visitors on the same blog. This would make you stand out among fellow visitors, and may most likely endear you to the author.
Hey guys. I hope you are able to pick one or two points from this piece. The truth is that steemit program had no clear cut strategies for outright success. You have to continuously test out strategies and see what the results are. To give up is not the best. Let's keep doing this, perpetually trying to succeed and success will surely come when you least expect. Thank you.
Follow @eurogee, the Steemit's Witness Voting Advocate & Host, Show Us Your Witnesses Weekly Contest. Follow @euronation, An International Support Scheme For New And Struggling Steemians
Newbie's Corner
Don't give up. Success is within reach only if you persevere
Starting out in any endeavor in life is always not easy. And so expecting otherwise is therefore an indirect expression of unreadiness in pursuit of any worthwhile goals. This has been the core definition of my person. So in any endeavor I find myself, I usually stayed back even when everyone has left to see if there would ever be a chance for success. Only when all indicators turn red that I would throw in the towel. I am grateful to God that I didn't give up in the face of initial challenges.
Are you finding it difficult to succeed here?
Maybe you are old or new here but you have been finding it difficult to make any headway. Is success what you crave for? Do you want to be taught about utopian.io opportunity and other worthwhile curation opportunities with special tags? Do you want to join a team with one spirit where the success of members is among the chief goals of its leadership? If that's your situation and you're ready to vote and be voted for, ready to be suspended or banned when you violate our rules, then use the below link to join Euronation Steemians Telegram Group...
https://t.me/joinchat/HsUnkBJ083m0R6xIp4iA-A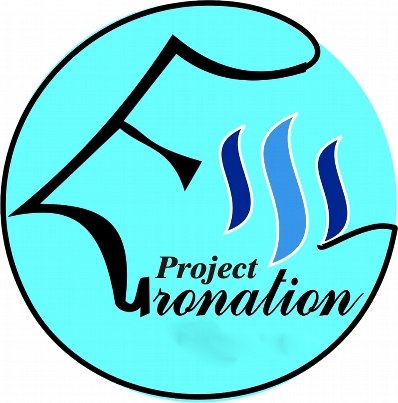 Don't Exit Without Voting For Witnesses!
No Witnesses = No Steem Blockchain; If You Truly Love Here, Vote For Witnesses NOW!
Click This Link To Vote Now
Witnesses are equivalent to life and blood of steem blockchain. Without them, the blockchain will seize to function and we will all be stranded here. Click here to read more on why it is important to vote for witnesses
---