El uso de los filtros de color. Cómo lo hago #7. / The use of color filters. How I do it # 7.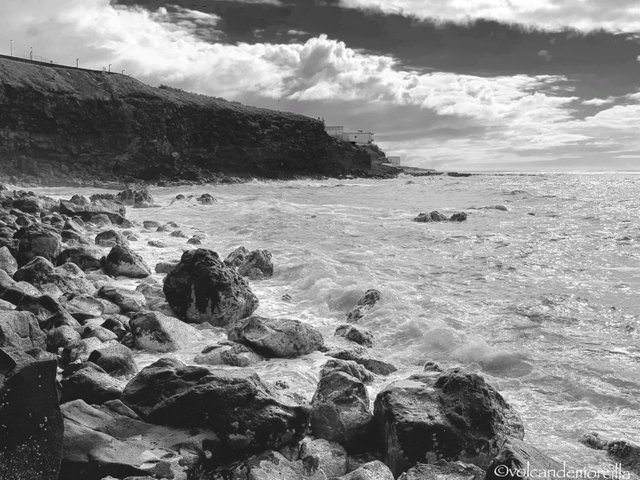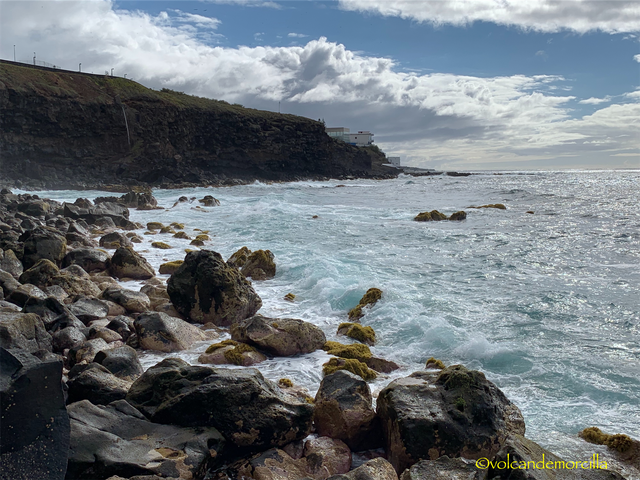 En la fotografía en blanco y negro también pueden utilizarse los filtros de color.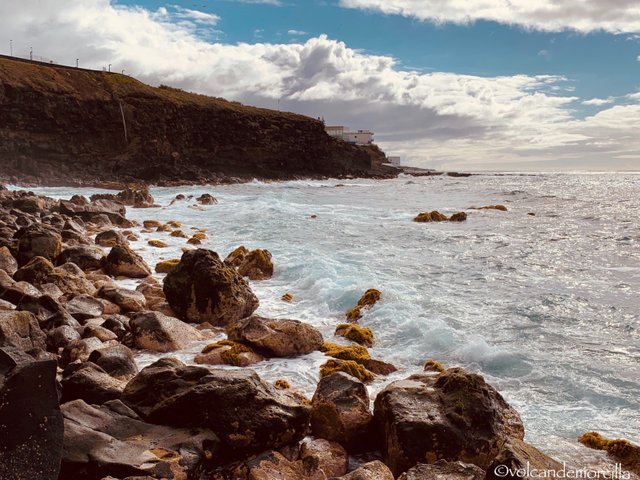 Primero, para resaltar los amarillos y hacer contraste con los azules, pasé la foto por el filtro "Vivido cálido". Este filtro viene incorporado en el propio iphone como herramienta de Edición. Seguramente, en otros teléfonos móviles vendrá una herramienta parecida o similar.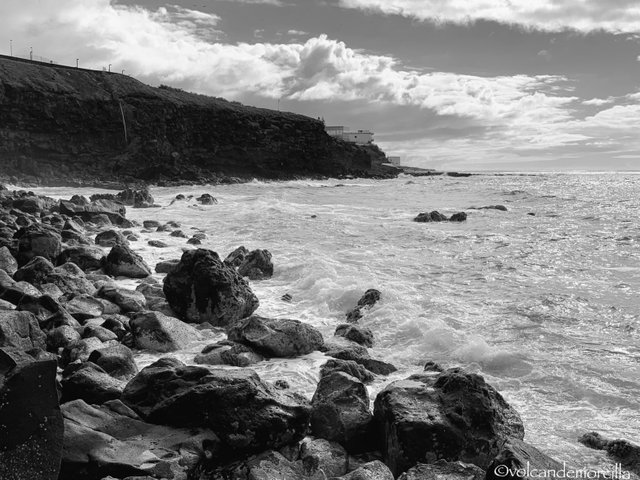 Luego, con la aplicación Snapseed transformé la fotografía a blanco y negro.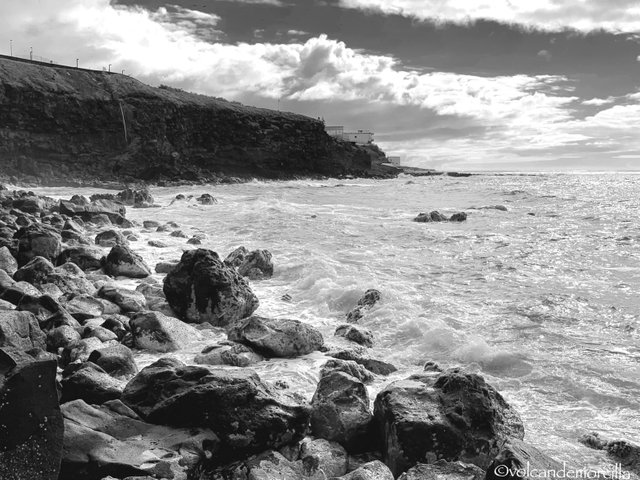 Me pareció que había pocos matices de grises en el acantilado y que este se veía muy oscuro, por lo que ensayé con algunos filtros.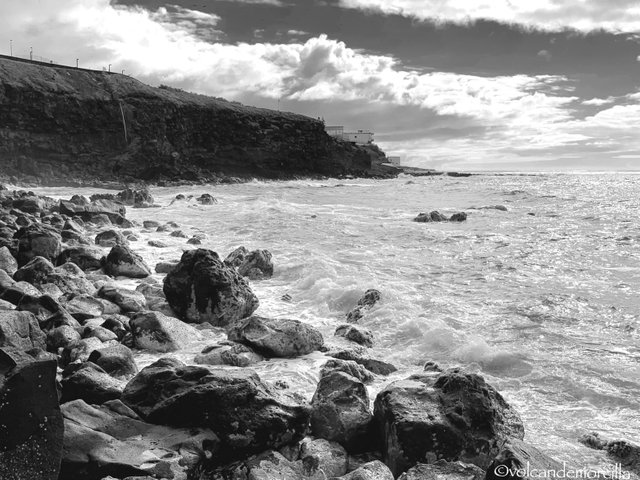 Observé que si se le aplica el "filtro amarillo" ganaba algunos matices de grises y la espuma del agua resaltaba también más.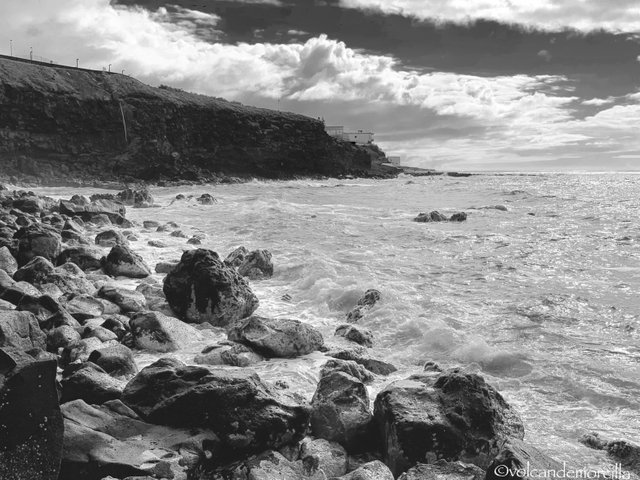 Pero, las nubes adquieren mas grises si se le aplica el "filtro rojo". Así conseguí que hubiera más matices en el cielo.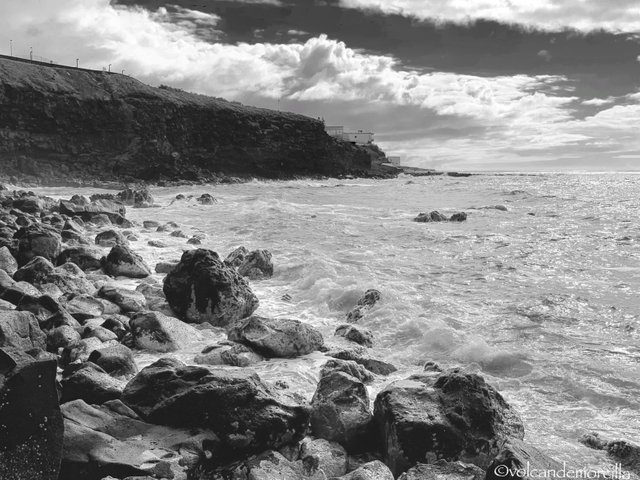 Finalmente con la herramienta "Quitamanchas" borré un tubo que hay en el acantilado y que llamaba mucho la atención.
Espero que os hayan sido prácticos estos pequeños trucos de retoque fotográfico y con ellos mejoréis vuestras fotografías monocromáticas. Un abrazo y hasta pronto!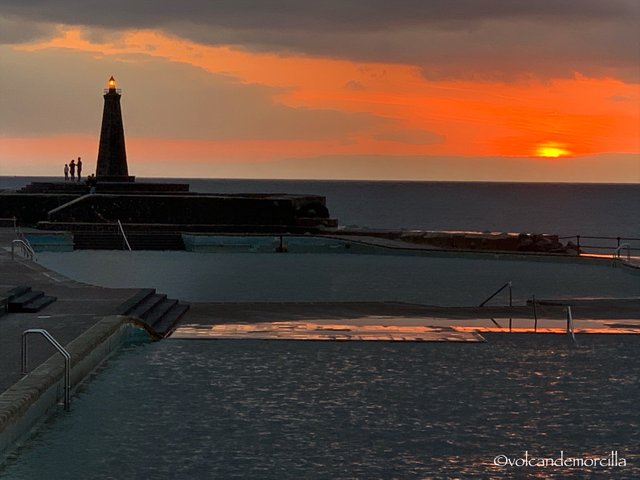 The use of color filters.
How I do it # 7
Color filters can also be used in black and white photography.
First, to highlight the yellows and contrast with the blues, I passed the photo through the "Vivido caliente". This filter that is incorporated into the iphone itself as an editing tool. Surely, in other mobile phones will come a similar tool or similar.
Then, with the Snapseed application, I transformed the photograph to black and white.
I thought there were few shades of gray on the cliff and that it looked very dark, so I tried some filters.
I noticed that if the "yellow filter" was applied, it would gain some nuances of grays and the foam of the water would also stand out more.
But, the clouds acquire more gray if the "red filter" is applied. That's how I got more nuances in the sky.
Finally with the tool "Stain remover" I deleted a tube that is on the cliff and that attracted a lot of attention.
I hope you have been practicing these little tricks of photo retouching and with them you can improve your monochromatic photographs. A hug and see you soon!

Cómo lo hago
Hice las fotografías con mi iPhone X. Para la edición utilicé la aplicación Snapseed y para la firma digital usé la App Watermark.
Todo lo que hice en mi teléfono móvil, no usé la computadora en absoluto.
Los dibujos los hice en el iPad con el programa Sketches.
For the photography I use my iPhone X. For edition I use the Snapseed application and for the digital signature the Watermark app.
Everything I did on my mobile phone, I did not use the computer at all.
For the drawings, I use the Sketches program and paint them on the tablet.
Si quieres ver como lo hago, visualiza estos tres enlaces de publicaciones previas.
If you want to see how I do it, visualize these three links from previous publications.


Original design for @talentclub de @carlos-cabeza
Las fotos son mías y originales. También, soy el autor del dibujo separador.
¡Espero tus comentarios!
The photos are originals and mine. Also, I am the author of the separator drawing.
I await your comments.
¡Buen Camino!