...aka 'Mad about trees'... aka 'It's all about the bark'... aka 'Warning! All trees ahead'... aka 'Study on the common tree bark'... so on and so forth...
You get the idea - we have lots of tree stuff ahead!
Don't say you haven't been warned... 😉
Heyyy, I just remembered it's also #TreeTuesday started by @old-guy-photos!
See... how appropriate!!
---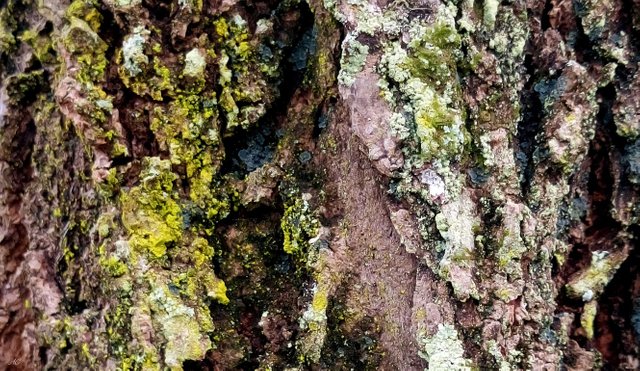 First of all, I'm going to say, sorry...
today, I'm starting a monomad post with a colour photo
There's a reason for this...
Here, we have a close-up of a tree, the trunk specifically... that grows within my apartment compound
In colour, we can easily recognise the lichen, moss, the over-lapping bits and the textures of the bark and the tree itself where the bark splits
See the richness of the colours...
---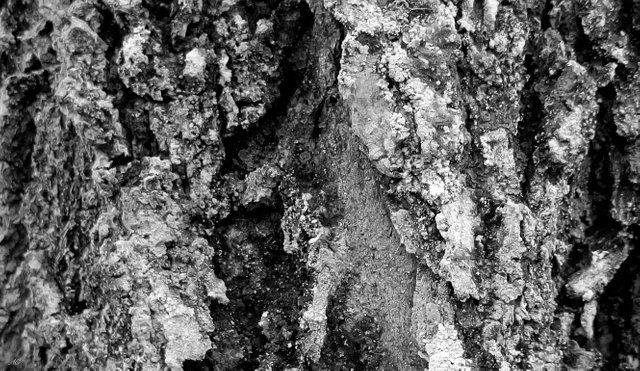 And then, same shot... in black and white
Here, the wonder and imagination starts to grow...
I started with this when editing and it so reminded me of weather maps
I was just chatting with @blacklux about Hurricane Dorian hitting the Caribbean,
and how 40% of The Bahamas has totally disappeared underwater! 😥
And looking at weather maps...
It looks like severe weather coming up here...
With swirls of bad weather, strong mad winds...
---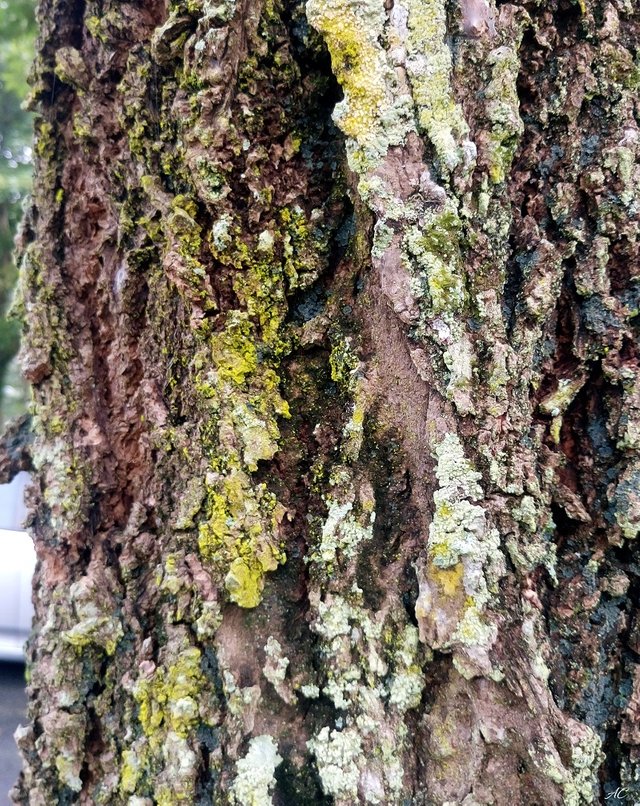 Back to trees...
So this is that same patch of the trunk, but a zoomed-out shot
Aren't they amazing?
I love looking closely at tree trunks like these!
---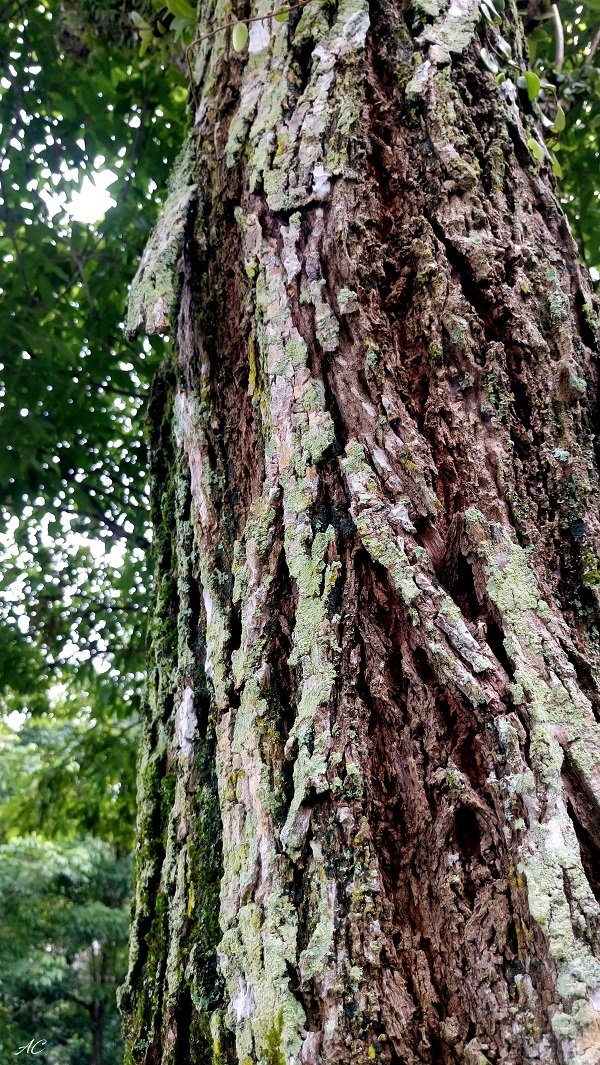 Another part of the trunk on another tree...
This one, we're looking upwards...
See the pattern and flow of the splits in the bark... and the lichen that sticks closely almost like a second skin to the tree...
---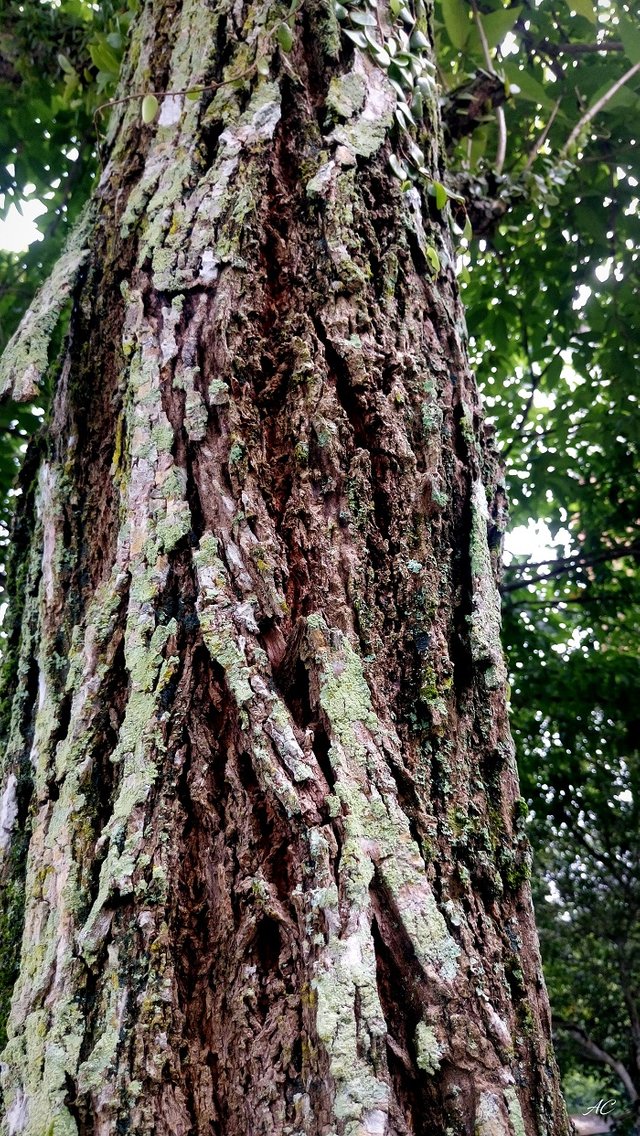 And another shot...
Bear with me...
I love looking up, with the leaves against the bright sky forming a backdrop to the trunk, and some bokeh to boot!
---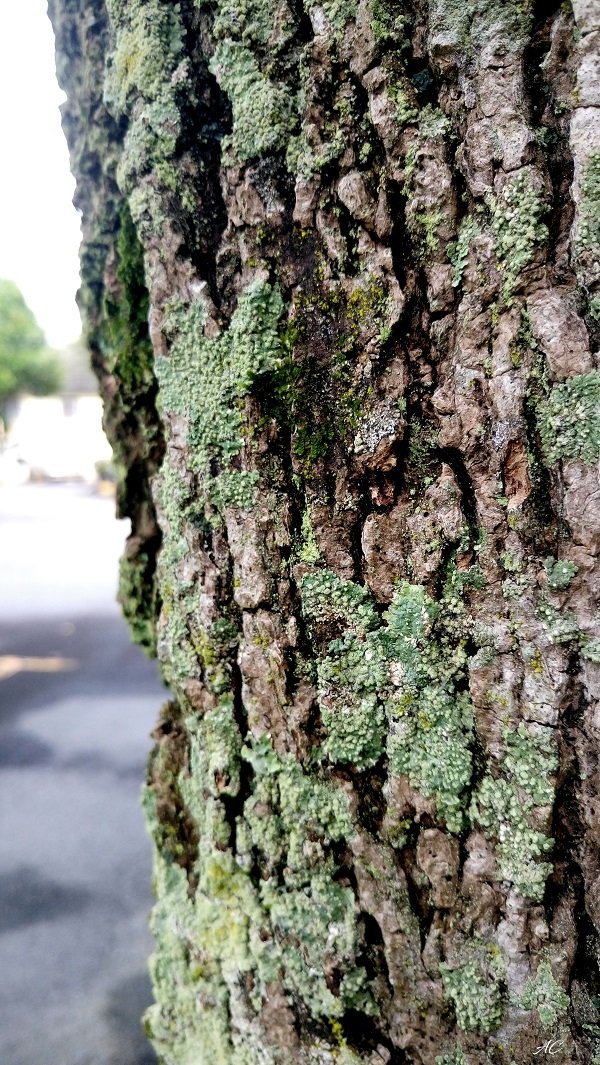 We move on to another tree...
This bark is full of bumpy lichen that looks like toad's skin!
---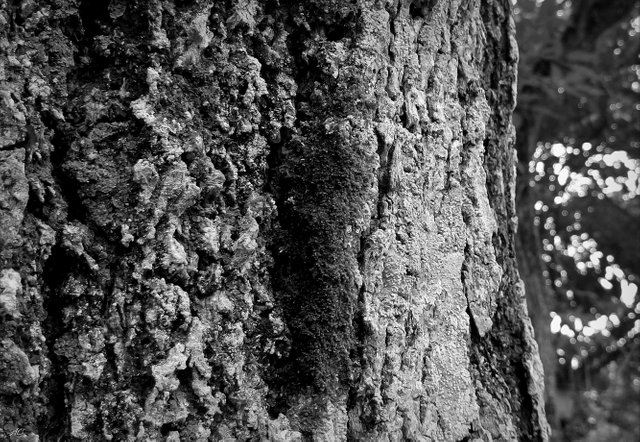 Moss, lichen, tree and crevices intermingled, borders removed and all blurred out by the aspect of black and white
You just see a mad mix of nature...
a blended heady mix rich in nature's wholesomeness...
And more bokeh
(Yayyy, to bokeh!)
Happy TreeTuesday folks!
Go study your trees!!! 😊
---
Captured with SONY Xperia M5 | © image & text original content | click image for fullscreen view
---
---



I'm with QURATOR... Are you?