Public Storage (PSA): Bull Flag Breakout Expected

SUMMARY
**Here are some of the Crypto Analysis posted on BitcoinLive. The Founding Memberships are open to registration only for a short amount of time. IF you received the registration email, consider completing the signup process!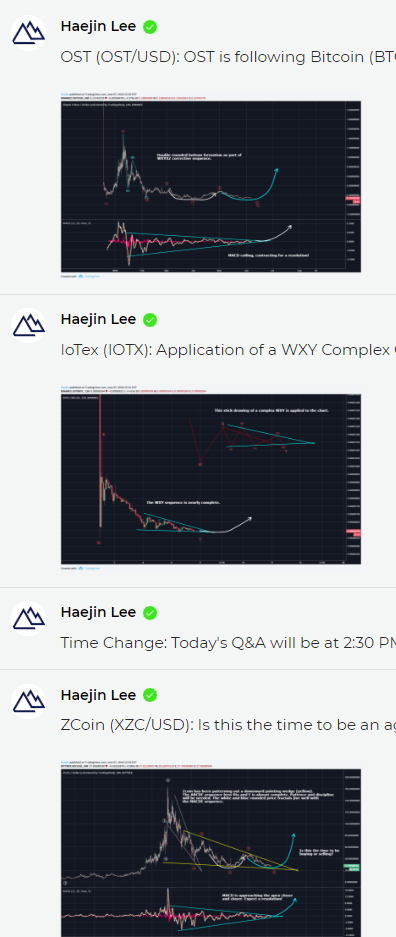 ---
Public Storage (PSA) has one final wave 5 to place and it's about ready to start. The chart below shows that a bull flag is either complete or nearly so. Once the breakout from this pattern occurs, the door to the wave 5 target will be wide open. Would now be a good time to cast a buy ladder?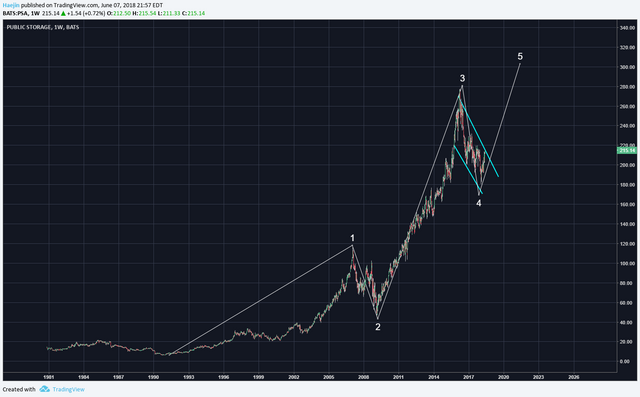 The subwaves have been filled in (blue). Since the white wave 2 was a simple ABC; white wave 4 is more complex. A bull flag is counted as an ABCDE sequence. There is a potential for the E wave to still touch the bottom blue trendline once more. This is why the starting point of the white wave 5 is a bit lower than current price.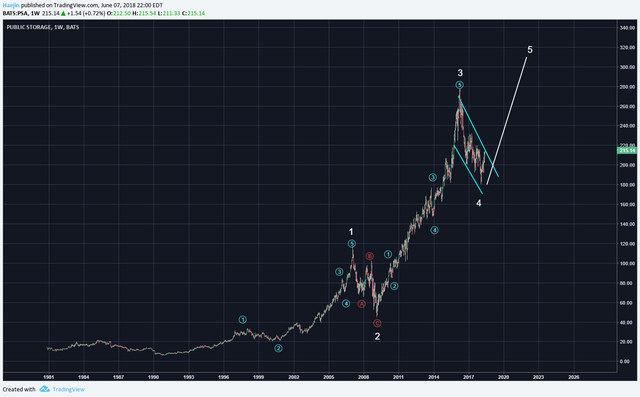 Legal Disclaimer: I am not a financial advisor nor is any content in this article presented as financial advice. The information provided in this blog post and any other posts that I make and any accompanying material is for informational purposes only. It should not be considered financial or investment advice of any kind. One should consult with a financial or investment professional to determine what may be best for your individual needs. Plain English: This is only my opinion, make of it what you wish. What does this mean? It means it's not advice nor recommendation to either buy or sell anything! It's only meant for use as informative or entertainment purposes.
--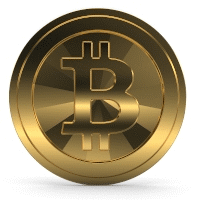 __