Inflation is Theft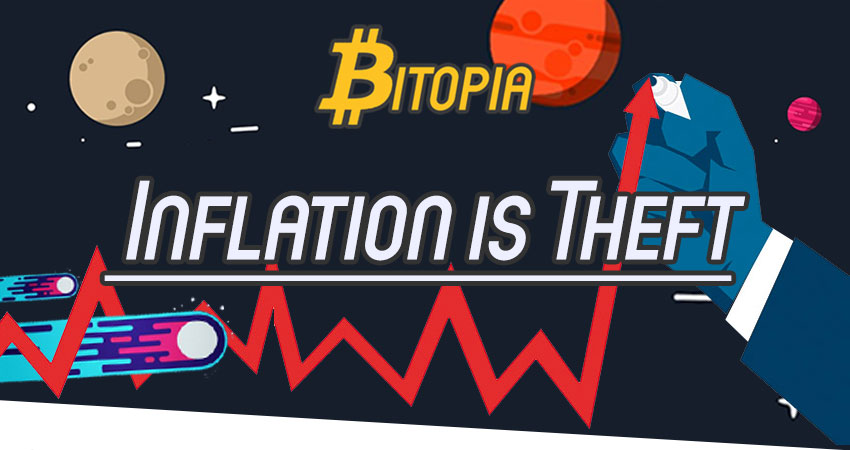 I first heard of inflation when I was 16, and at the time, I obviously, did not really understand what inflation really meant. What I gathered when the grownups explained what inflation was to me, was in essence, the depreciating value of money that happens consistently.
It never occurred to me why that was the case, but all the adults seem to be quite comfortable with the fact that inflation was simply a thing that happened. So naturally, I presumed inflation to be absolutely normal as well.
Well if a 16 year old were to ask me what inflation was today, I would definitely not tell him or her that inflation is okay or normal by any stretch of the imagination.
---
So what exactly is 'Inflation'?
---
Though inflation may seem like a complicated process, which it may be. Fundamentally, inflation is quite simple.
It's the process of the government printing money.
The government then spends this additionally printed money, which increases the supply of money in circulation, while every other metric of the economy stays the same. No more goods or services have increased in value, the economy has not gained anything new, aside for more money in circulation.
As such, the value of the currency with the additional currency added to the pool, depreciates in value.
Think of it in a simpler sense.
If you have a cup of coffee, and you add more water to the coffee, you don't actually have more coffee, rather, just more diluted coffee.
If you ordered a large coffee from Starbucks, and the barista, gave you a medium sized coffee.
When you inform the barista the coffee is of the wrong size, the barista then proceeds to pour your coffee into a bigger cup and add water into it and charge you for a large cup of coffee.
How do you feel about that? You should feel a similar way about inflation, because it literally is.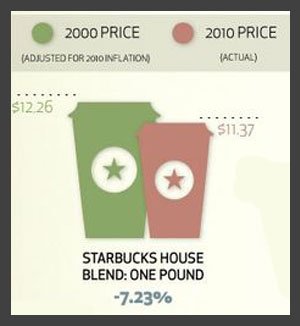 Year on year, currency is being devalued through no fault of yours or even the better good of the economy. It is value that is simply being slowly, yet surely siphoned away.
---
History may teach us something about inflation
---
Denarius, the Roman currency implemented by Julius Caesar, in Ancient Rome, was initially minted and distributed as a 100% Silver coin.

However, every time the Empire found itself in a dire strait, it would mint more Denarius coins, each time, with less and less silver.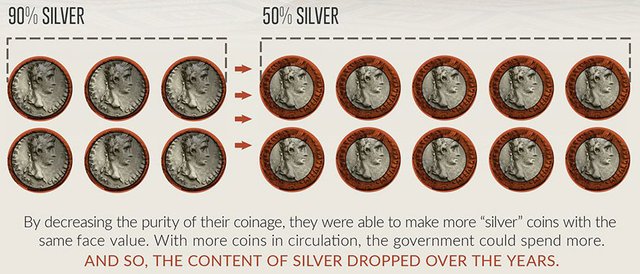 In a span of 150 years, the pure silver coin would end up becoming only 0.2% silver as a outer coating with bronze as the base.
It would eventually be so worthless that the use of Denarius as a currency eventually halted and barter trade had to be reintroduced.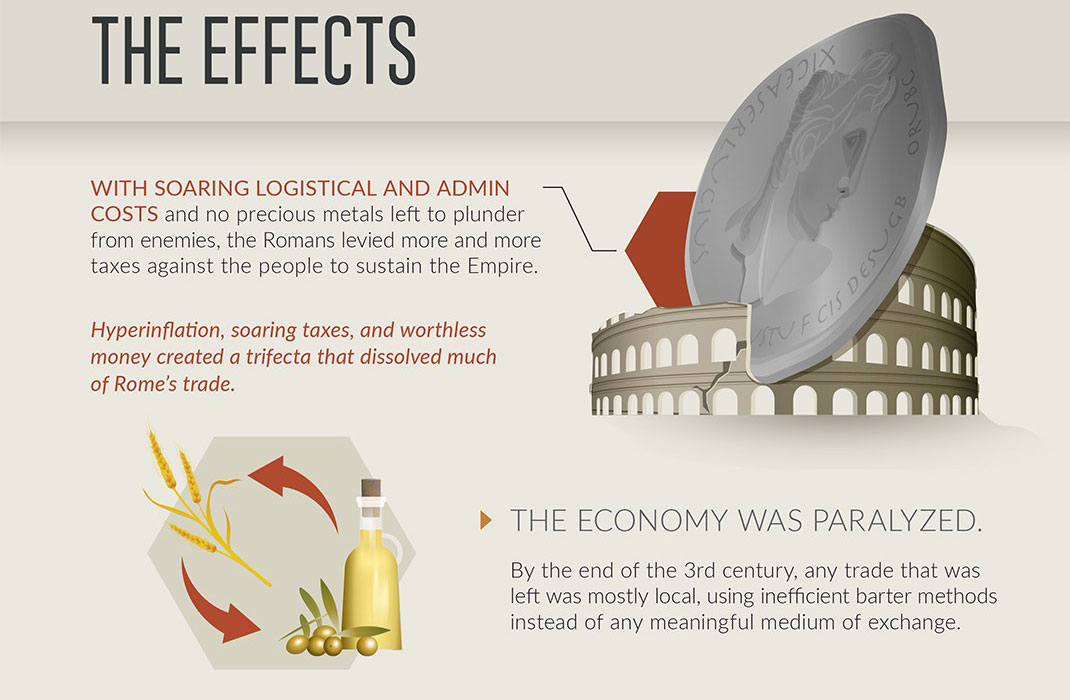 Emperors were given the option of callously overspend as it would be as simply as inflating the currency once again .
The debasing of the currency seen by economists today as the defining factor that led to the fall of the The Great Roman Empire.

Just because inflation has been normalized, does not make it right by any means.
From Steve Saville – an astute economist:
"Regardless of whether it is implemented via an emperor surreptitiously reducing the precious-metal content of the coinage or by the banking system (the central bank and the commercial banks) creating new currency deposits out of nothing, monetary inflation is a method of forcibly transferring wealth from the rest of the economy to the first users of the new or debased money. In other words, it is a form of theft."
---
How is inflation theft?
---
Going back to the Starbucks analogy, the reason you would not be happy with the barista for simply adding water into your coffee, was because, the barista did not add any value to your cup, rather just made the cup full with additional water which is virtually valueless.
If you use a counterfeit note to make a purchase, by all definitions, you are stealing.
Why? Because you did not provide any value or service to attain that currency. You tricked the receiver into believing it is of value, when in actuality it was not.
In the same way, when a government spends money of which it generated without any consensus, without providing any goods or services, it is essentially creating money out of thin air and spending it.
The definition of theft does not change by simply by doing it on a massive scale.
Secondly, when the money is spent by the government, it is spent at full value before the effects of its addition affects the economy. The cost of its expenditure is then absorbed by the real economy, when the money is spent and it weakens the value of the currency.
As such, selling you water at the price of coffee, by diluting your coffee.
---
Things are somehow even worse now
---
Inflation was possible even with precious metals. It is made even easier with paper currency. Fiat dollars, which are not backed by any commodity is absolutely ripe for exploitation through the means of inflation as unlike the case of the Denarius, paper dollars are much easier to produce and even harder to account for.
As if, literally printing money isn't bad enough, It is now made even easier as newly generated money, now does not even have to be printed. It can simply be injected into the economy on a digital ledger, which means, stealing money from it's citizens has become as streamlined as simply making a executive decision that it is time to do so, and changing some numbers on a digital ledger.
Historically fiat currencies have been inflated into worthlessness as they have been devalued toward their intrinsic value of zero. This has been clear for three centuries, but the theft remains successful so "printing currencies" and inflation of the currency in circulation are still used aggressively.
---
The Excuse for Inflation
---
Inflation Gives Flexibility To The Government To Save Its Economy In Times Of Stress
People often presume that governments 'Fire up the printing press' as its called, during times of stress for an economy, like during a depression or recession and especially during war, as a means to ensure the safety, stability and overall well-being of the nation.
Though that would be inflation's strongest point, in my opinion, it is not a good enough reason.
That is the equivalent logic to saying that Starbucks should hold the right to add more water into your coffee because Starbucks' profits earnings were very low and close to bankruptcy, as such, you deserve less coffee for the same price.
This is before the fact that, the rate of inflation is consistent, even during times of peace and of economic growth which basically renders this argument invalid anyway.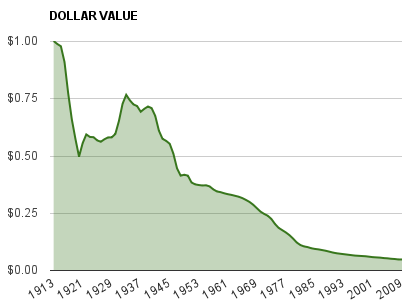 Alan Greenspan before joining The Federal Reserve
This is the shabby secret of the welfare statists' tirades against gold. Deficit spending is simply a scheme for the "hidden" confiscation of wealth. Gold stands in the way of this insidious process. It stands as a protector of property rights.
Alan Greenspan, Gold and Economic Freedom, 1966
that was the Alan Greenspan of the mid-1960s. The Alan Greenspan of the mid-1990s was the "Bubble Blower-in-Chief" as Federal Reserve Chairman.
---
Inflation Spurs Growth
This assumption is based on idea that, since people know that the value of their money is consistently decreasing due to inflation, people would be more prone to buy more goods instead of save money. This, in turn, stimulates the economy and allows it to grow faster than usual, hence, it is good for the economy and for everybody involved.
That's a terrible argument.
That is to say that the government should has any say in whether it's citizen's decision whether to spend or to save their money. Everybody's life and situation varies massively and the government should have no say as to what their citizens should do with their money.
Government may make suggestions as to what their citizens should do with their money, but it is absolutely no right of the government to decide on behalf of its citizens what is the best way for them to be spending their money.
As a matter of fact, inflation breeds risky behaviour if anything, as it becomes unprofitable for citizens to save money.
The proponents of consumption-based stimuli overlook the essentiality of saving. While burying your money in the ground wastes its talents, most save via bank accounts or through the purchase of capital assets. Thus saving makes investment capital available for new businesses hiring new workers and creating new products that sustain and beautify life. The accumulation of capital drives growth.
Inflation discourages saving. Inflation buries capital into the ground as people flee toward real estate as a protective hedge. Inflation stymies growth.
---
Inflation causes citizens of an Economy to make riskier decisions
---
If putting my money in the bank pays me 1% interest per year, but the yearly rate of inflation is at 2%, citizens are at a net loss from having their money in savings accounts.
Inflation spurs citizens to make riskier decisions like having their money be in the stock market instead, where often times, the rate of return is higher than the rate of inflation, but the risk of losing money is also exponentially higher.
This is not theoretical, in the US, the phenomenon known as "The Great Money Migration", where mass amounts of citizen's savings began to move into the stock market and is very well acknowledged and documented.

Going as far back as 1983, when this article was written, a huge influx of money started moving from savings accounts into the stock market, where, at the very least, citizens may turn a profit on their capital.
This is terrible for the stability of the economy.
The more money in the stock market, the riskier the economy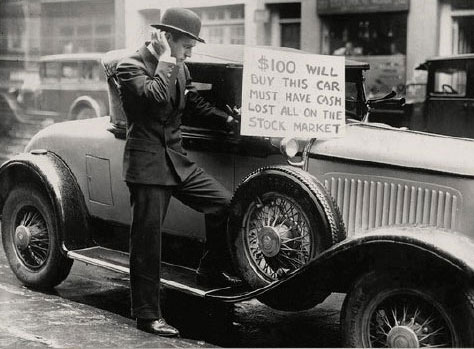 A similar phenomenon nails your wages. As your salary increases, you pay more taxes even as you can afford less. A two percent raise increases your tax bill two percent, but if prices also rise only the IRS derives any benefit.
---
In times of duress, in a recession, a depression or war, savings are what keeps a country afloat.
When there are no savings to turn to, governments will then often turn to printing money at an extremely risky rate to pay for things they cannot afford.
This leads to a situation of hyperinflation where the currency in question becomes worth a fraction of its previous value and chaos within the economy ensues as savers who have spent their lives saving money, see the value of their savings evaporate into thin air.
For the same amount of money, what may have been able to afford them the security of purchasing a home, soon becomes not even worth the value of a motorbike.
This is once again, not a theoretical statement at all. Venezuela was the last victim of hyperinflation, where the value of their currency, the Bolivar, hyperinflated at 1800% across just a few months.
Inflation sucks away a piece of your savings every year. Hyperinflation does the same every day, which is why it is so destructive.
---
All throughout history, every single opportunity an entity of power has had to inflate a currency, it has done so, and in every instance known in history of inflation, it has ended in disaster after causing much suffering caused to its often unknowing and unwilling citizens.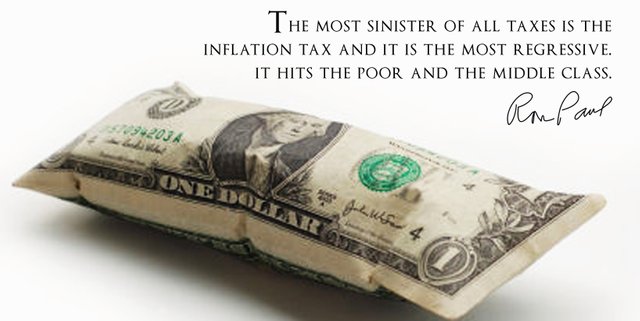 Currently, inflation is currently. the most rampant it has ever been than ever before with the widespread use of Fiat currencies all throughout the world.
Right now, every country in existence uses Fiat currencies which are not backed by any physical or accountable commodity. As such, inflation is occurring to every single person at all times.
As long as you have paper money, issued by a central bank and government at this moment, your money is slowly becoming more and more worthless as we speak. By virtue of having a majority of your equity in a fiat currency, you are being stolen from consistently.
This is the first time in history that inflation has occurred on a global level, as it is the first time in history, that the entire world has functioned based on fiat currencies.
A situation which has lasted less than a 100 years when the US abandoned the "Gold-Standard"
where currency was back in Gold in 1933, which the rest of the world followed suit.
Since then, the ability for governments to manipulate the flaw in fiat currencies was made available. Since then, inflation has caused major problems globally.
Hayman Advisors
To the best of our knowledge, there has only been 160,000 metric tons of gold EVER mined in the world. At $950 per ounce, all of the gold in the world would be worth $4.887 trillion dollars. On the other hand, we estimate that there is roughly $60 trillion of fiat money (including currencies, deposits, savings, money markets and CDs) in the world. Given the fact that world governments are caught with so much credit market leverage and losses, we believe that they will – in true Keynesian color – attempt to print their way out of this mess. If this occurs, you have to ask yourself: How many of people do you think it will take to begin to question the value of paper currency when it is being debased in an attempt to save world governments?
Inflation should not be something any individual should tolerate.
Inflation is by no means 'normal' or has any part to play in a healthy world economy.
Inflation allows governments to callously overspend and pay off debts by inflating their currencies, in doing so, directly stealing from their citizens.
Inflation has ruined entire civilizations, and it currently ruining ours. The trajectory of where inflation is leading the global economy is one that anyone and everyone should be concerned about.
Aside from the fact that it is theft, this is a much bigger issue, this issue will lead to a major economic collapse. If you look at the chart between inflation rates in Ancient Rome and the US Dollar, you will clearly see a very familiar trend.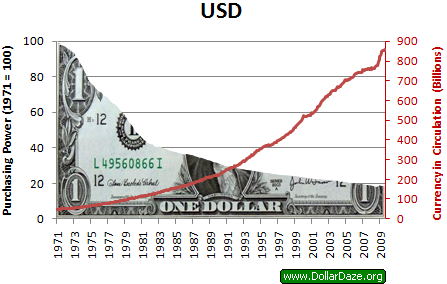 ---
It may seem like I would be extremely depressed about the situation, given how I have described the entirety of the issue of inflation.
However it is quite the opposite. I am simply stating the facts and truths as they are. What is important is that more individuals understand what is actually happening. Once they do , they may go out and make informed decision about how to best manage their finances.
The great news is that there exists, right now, more avenues than ever before, for any individual to avoid inflation. If you were reading this article, which could be written in exactly the same way 10 years ago, the options that would have been proposed would be investing in properties and precious metals.
Given that you are an average individual, being proposed the solution of investing in properties or precious metals, odds are you will not take any action for sheer virtue that both those options require massive capital to even get started.
The good news is that is no longer the case. The proliferation of cryptocurrencies and blockchain-based coins give you an explosion of options to invest your funds outside of fiat currencies in an amazing array of projects and commodities, a few at least, you would be passionate about.
With a means to invest in even micro amounts of funds.
I am extremely glad that a real solution to avoiding inflation has exploded into existence in such a short span of just 9 years.
Much can be done and to participate in this revolutionary technology and what I absolutely love about it, is that anyone may participate in a mass array of variety of activities within the space is absolutely amazing.
The inclusionary nature of the Blockchain Technology is the defining factor that makes it revolutionary.
Knowing what is happening and what can be done is a great place to be. Now more so than ever before, we as individuals have more power to do something about this than in the past. So let us not sit around and say nothing can be done, a lot can be done and should be done!
So I say go out there, find a project that you are passionate about and start shifting your funds away from fiat currencies!
God Speed Brethren.
---
Older Posts :