The Math of It All & Share Sales Start Tomorrow!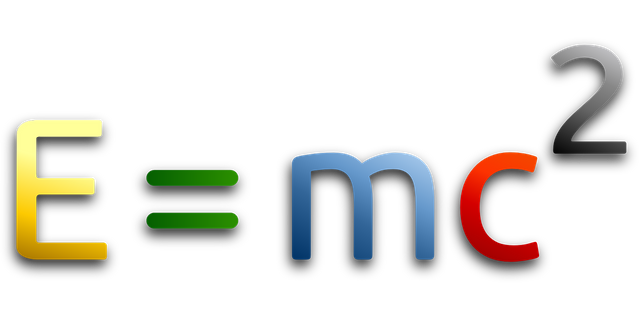 I'm one of those people who get math and because of this I've been told I'm horrible and explaining it. So I'm trying to take a different approach here, hopefully it works.
Before getting into the math, remember to start each share will cost 1 Steem or 2 SteemPower in delegation. The share purchased with Steem will increase in value over time and participate in the account growth.
Value of 1 SP Per Day
Each day as of writing 1 SteemPower will get you 0.0006045 per 100% vote at 100% voting power per day. Arrived at this by taking the value of a 100,000sp 100% vote being $5.92. Divide the $5.92 by 100,000 to get the per share vote value.
| Total SteemPower | 1 Self Vote Per Day Value | 2 Self Vote Per Day Value | 1 Vote from @minnowbuilder value |
| --- | --- | --- | --- |
| 1 | 0.0000592 | 0.0001184 | 0.000296 |
| 10 | 0.000592 | 0.001184 | 0.00296 |
| 25 | 0.00148 | 0.00296 | 0.0074 |
| 50 | 0.00296 | 0.00592 | 0.0148 |
| 100 | 0.00592 | 0.01184 | 0.0296 |
In the above chart you can see that per Steem you send to @minnowbuilder to be powered up you will get a 5x larger vote per day then if you write 1 post and self vote it each day. Or you will get 2.5x larger vote if you self vote twice per day.
Now what if you don't post daily, but only upvote your post and no comments? Well then the above chart still applies exactly as you will be self voting 1 time to the same 1 vote from @minnowbuilder.
What about people who post less often, but also upvote their comments? Well the math gets trickier to explain. Lets look at 1 example and then you can play with it yourself. If you post 3 times per week and self upvote @ 100% 11 other times for a total of 14 self votes at 100% you will have a 20% self vote rate. Total value of those 14 votes per SP is 0.0008288 and the 3 votes from @minnowbuilder would be worth 0.000888 which all things considered is pretty much exactly the same.
Your vote increases in value
Don't forget that the @minnowbuilder account will grow in value outside of share sales. The earnings from posts will be used to add value to shareholders mainly in the form of powering up. Each time we power up the value of each share increases as does the value of the vote.
Don't forget in the end you still own your shares in MinnowBuilder. If you want to stop getting daily upvotes at some point in time you will be able to withdraw your funds including account growth less a 10% processing fee.
But I want to delegate SP instead of sending Steem
The math for Delegation is half as good as sending Steem and purchasing your share. But we understand not everyone has liquid Steem to send, but want to start helping build minnows right away. Here is the same chart from above, but assuming you send 2 delegated Steem.
| Total SteemPower | 1 Self Vote Per Day Value | 2 Self Vote Per Day Value | 1 Vote from @minnowbuilder value |
| --- | --- | --- | --- |
| 2 | 0.0001184 | 0.0002368 | 0.000296 |
| 20 | 0.001184 | 0.002368 | 0.00296 |
| 50 | 0.00296 | 0.00592 | 0.0074 |
| 100 | 0.00592 | 0.01184 | 0.0148 |
| 200 | 0.01184 | 0.02368 | 0.0296 |
As you can see even if you self vote twice per day the math still works in your favor for being profitable by using @minnowbuilder.
Now it's important to note that while you don't get to take the account growth with you from delegated shares of MinnowBuilder you will still get a growing vote over time as the account grows. So your earning will increase over time.
Current Added Value
The @minnowbuilder account already has over 74 SBI shares which will give a boost to each post the account makes. It also already has SP along with post earning that will be coming in. This all is a bonus to those who buy in during the first or second round sales.
The First and Second round the price is fixed at 1 Steem or 2 SP per share. Once these 2 rounds close the price will adjust based on the total value of the account divided by the total shares.
The reason for the increasing price is so the vote value doesn't ever go down due to selling more shares. If we kept the price fixed at 1 steem the value of the current share owners would be diluted.
But wait, there's More!
Don't forget the real reason for @minnowbuilder it to build a real middle class of steemians 1 minnow at a time. Well actually the goal will be to have 10-12 minnow trainees in each of the 6 accounts at all times. So we will be helping 60+ steemians on their path to becoming minnows with daily 100% upvotes. Each of the steemians that are in this program will be found by the @pifc team.
Being able to help accounts growth from as little as 15sp (owned) to become minnows by going from level to level will help steemit not only keep more talented creators of content, but it will also make attracting new talent easier. This hopefully is a partial solution to the massive turnover issues that steemit currently has and you can be part of it.
Share Sales Start Tomorrow!
We will launch the official sale of shares in less then 24 hours.
The sale of shares will last for 7 days and then close. We will take 1 week to review how everything is running before opening up a new sale round. Currently the process will be to add people to the autovote list at the end of the week after all sales are complete, but if time permits we will add some earlier to help add value.