Hello to all street photography lovers. Hope you will join my contest. I will be very happy if you Resteem my post.
Deadline : Aug 21 - Aug 24 (New York Time)
Let's start "Minimalist Photography Contest"
Example Picture :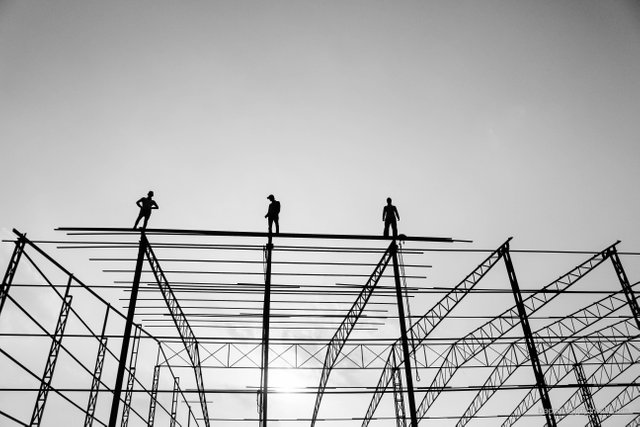 The minimalist photography. The art of capturing the beauty, by abusing of the cleanness and simplicity of shapes and colors.

In this contest I want images that represent the essence of "less is more", ie photographs containing the minimum elements, pure colors, simple geometric shapes, etc. to met the golden rule of this style: absolute simplicity.
Rules
Your photography must be your own work.
Tag me in your post @minnowhale
The photograph can be in black and white or in color.
No need for specific material for this contest. Camera and Smart phone both allowed.
Dishonest participants who used pictures of other people will be disqualified.
Use your own Watermark otherwise disqualified. (Not mandatory)
No nude photography.
Post Title: "My entry for the MINIMALIST PHOTOGRAPHY CONTEST by @minnowhale"
Your photography must be accompanied by an explanation of at least 30-50 words in English language.
Each user has 1/2 entry for this competition.
You need to be my follower and UPVOTE 100% this post. (Not mandatory)
You must use the "#minimalist" tag in your article. So I can find your entry easily otherwise it is lost among all the blogs posted on Steemit.
You must RESTEEM the first blog of this contest. (Not mandatory)
Prize
1st Prize 1.000 steem
2nd prize 0.500 steem
3rd Prize 0.300 steem
4th Prize 0.200 Steem
Selection
I will choose the 4 best entries of the day and select an absolute winner for this contest.
Total time 72 hours. In this time, you can post only 1/2 photo.
The contest winner will receive the prize, directly from me.
You can vote to support the participants. Your votes and your comments will help me to choose the winners.
My Discord : mmrahmanbappi#9781
Thank You
@minnowhale
Get some minimal photography idea from my post:- https://steemit.com/photofriend/@minnowhale/10-tips-and-tricks-for-minimalist-photography