How will life be if everything will be in perfect order, everything will happen just the way we want, everything is in perfect harmony. Just a very perfect life of our imagination. Is this possible. I would say why not? And I say this because I believe that everything starts from our mind and everything ends over there. So nothing is impossible to happen with us. But reaching to this level is a task in itself which sometimes takes a lifetime to reach to. Some do reach this stage on a temporary basis also but then one fine day there is a jolt and suddenly we feel shaken up, and we start questioning our own belief system, we feel like we have again reached to level 0 from where we started.
The real thing is that the adverse situations of life takes us through the depths of life, we have not reached level 0 but from wherever we are it is time to move up again through that situation. The other thing is what is our definition of a perfect life. Is it Materialistic, Outward, Conditional. If yes then there will never be complete harmony in life. We go for a nice dinner we feel happy. Ok the mood next day is also good since we have spent some good time, but day after that the pleasantness is off, again back to the rut. A small car accident on the road and you are off for the whole day or may be couple of days. You get recognition at work and yes you are at the top of the world. Boss fires you the whole world comes crashing down.


Source
If this is the sort of perfectness that we are looking at, that everything is just very very pleasant which means just "Living Externally" then there will never be harmony in life, because here the mind is just conditioned to feel happy, pleasant , good satisfied if good and right things happen. I will not say 100% but OK I can say around 80% of people are living life "Externally". When I say Externally what does it mean, it means all our happiness, joy, sorrow come from external experiences and that's why with little bit of disturbances in life we get shaken up.
Ok so is that wrong? No it is not. We are all born with the 5 senses which are a part of us and the function of these senses is to give us different emotions.
We are all meant to go through experiences of life by going through various situations of life, so we are meant to live these experiences. Now since they are just experiences they are also meant to be in our control. But here we are getting into a reverse zone. The so called experiences of life have started controlling us. If we are able to stay in control of these experiences and if they do not overwhelm us then surely our life will be in harmony and peace then no matter whatever the situation is.
Having emotions is not wrong, but overreacting to them is where the whole problem lies. We have learned to make life complicated, we are not able to accept that life can be simple also. I see teenagers today feeling stressed out, in depression. I fail to understand that they have not even started the journey of the so called real life where there are relationships to be maintained, responsibilities of family, pressure of earning, but still with just the studies part and the their circle management they get to this stage. Then what will they do if real time problems of life come up, how would they manage it.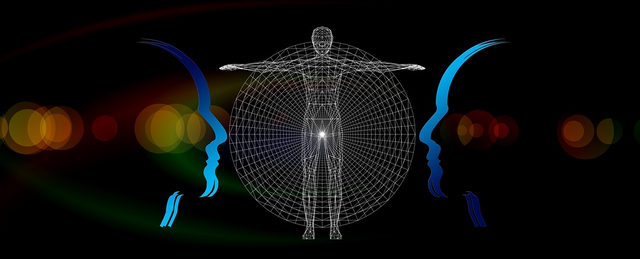 Source
I personally believe that the harmony of life is most of the time dependent on our expectations. The higher the expectations the more unrest is there, because when they don't get fulfilled disappointment starts building up. We need to live each day as it comes and not get stuck into the melodrama of emotions of your own and of those around us. Life is to experience every moment and move on and not feel stuck in it. Live the passion, live the dream, Let go off yourself loose. Let not the experiences of life take over you. Be the boss of your life and everything will be in perfect harmony and balance, everything will happen just the way we desire.
So my message is stop living life at the surface. Start peeling the layers, get to the core of existence. The very first step to it is, have a control over life. Do not be the slave of your mind, rather be the master of it. Let not situations and emotions control you. You be the controller. Being Empathetic is good but being foolishly sympathetic is like committing SUICIDE by slow poisoning yourself
Thank you for visiting my blog. 👼🏻👼🏻💖💖🌹🌺🌸




"Unlimited Abundance, Blissful Happiness and Unconditional Love"
My other blogs of Interest
---
---
Member of
---
| | |
| --- | --- |
| Supporting People Who Help Make The World A Better Place @ecoTrain | |
---