Switcheo Exchange- The beginning of DEX revolution
With the advent of cryptos, we have seen many new exchanges evolved during last two years. Few old & popular exchanges have upgraded their platform to compete with new & fast paced exchanges like Binance, Kucoin,Bitbns etc. According to me initially in 2015-16, the crypto market was largely dominated by Bittrex,Poloniex, Cex.io, Coinmama & Coinbase. Domination of Binance in 2017 was something out of the box and was not expected, but we all have seen how Binance outperformed its competitors in all sphere-the interface, availability of app, no requirement of KYC, no major issues or scam, excellent customer services & the performance of BNB (Binance Coin) is the result. The dynamic nature of crypto & its major concern of hacking & security issue have given rise to the need of Decentralised Exchanges (DEX). In this article I will discuss about Switcheo Exchange & SWTH coin, which I feel will moon in upcoming years.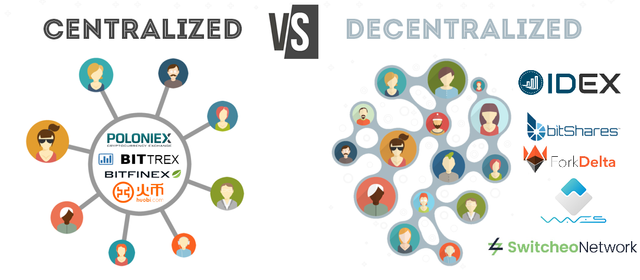 What is Switcheo Exchange?
It is a Neo blockchain based DEX, cross chain trading support & definitely first of its kind. Brand new NEP5 tokens will be available immediately after their respective ICOs. By the end of Q4, we may expect the launch of QTUM (QRC-20) & Ethreum (ERC-20) token to be added as base currency for trading. Trading is also allowed with Switcheo's owned coin SWTH.


The exchange has recently successfully launched & upgraded its V2 which is in line with its roadmap, giving positive sign to its users. The exchange will definitely have the first mover advantages over its competitor NEX DEX. They are hitting the market hard by coming out with mainnet version with one week of testnet.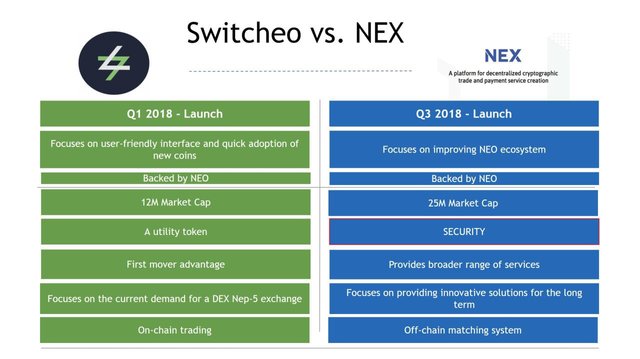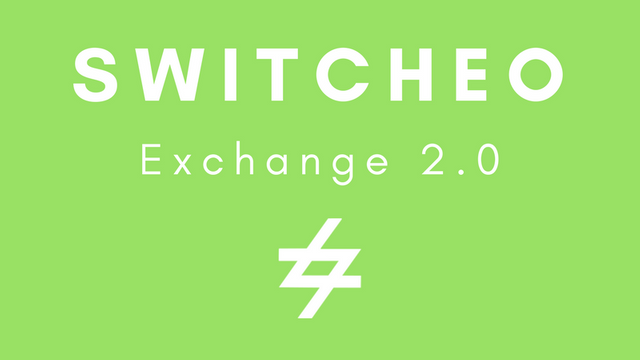 Reasons to switch to Switcheo Exchange:
Best available DEX in the market: Compared to available DEX like IDEX, Wave Dex, Cryptobridge etc, Switcheo is fairly user friendly, awesome interface, no lagging,easy to use.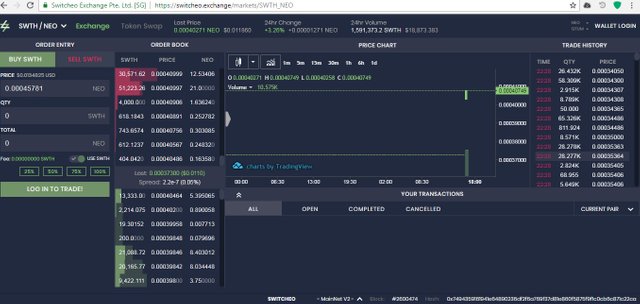 First exchange to offer NEO trading pair: Being a NEO lover, this exchange has attracted me like anything. All NEP5 tokens are immediately available for trading once the ICO is over. This exchange will give you the opportunity to grab some hidden gems.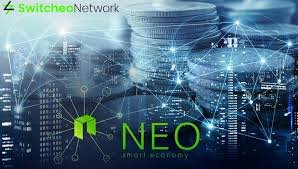 Low Fees: 0.15% trading fees & 0.075% (50% discount), if traded with SWTH coins. With no withdrawal fees & deposit fees, this exchange will definitely attract day traders.
Security: The most catchy factor for me is the security features available in this exchange as it is a decentralised exchange. Yes, this is something for which we all have waited long, to securely trade, without the risk of scam & hacking.It will allow us to keep our coins in our personal wallets. The best part is that you will never feel that you are using a DEX. Frankly speaking I was astonished when I first used it & it took me a while to digest the fact that there was no lagging issue in this exchange.
SWTH & its aggressive toke burn structure: After the success of BNB-Binance & KCS-Kucoin tokens, we can easily make out the future of SWTH specially with the feature of deflationary design structure. To be precise, 1 billion SWTH can be mined without any additional token mining in future. Every SWTH collected as fees will be burned instantly, ensuring definite increase in token value with increased volume. The most unique factor is 100% token burning & it will continue forever.
Is SWTH a 10x coin?
Considering the following points, I believe, its quite possible.
The Switcheo team is working on a project which is practically working & it has conquered many hearts who failed to participate in NEX ICO. I feel, its always better to invest in working projects than investing in ideas.
The team is delivering & working as per their roadmap. They have successfully launched their version 2.0 & mainnet without any delay.
Logically, if you think you will find out that its always better to grab the first mover advantages & Switcheo has already been benefited by being the first NEO based platform. Quite interestingly they are going to launch QTUM based trading shortly to become the first QRC20 based platform. This decision to implement QTUM over ERC20 is something that show the team's unique thinking which I like the most. Its better to be the first in QRC20 than be the 10th ERC20 based exchange.
The unique 100% coin burning feature is the USP for me in long run. This feature with increased volume may definitely help SWTH HODLer to 10x their investment in future.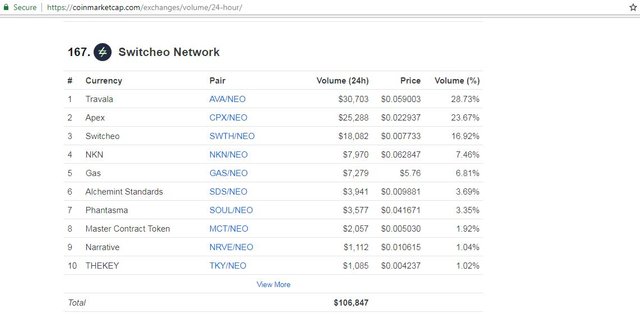 As on date, the exchange ranked at 167 with trading volume of $106847 in Cryptomarket cap.
Special thanks to:
Sumeet Kapoor @moneyguruu for introducing Steemit platform to me.
@crypto.update for extending all help as & when I require and guiding me.
Share your views in comments section @cryptokuber. Resteem & upvote for your love & liking.