Sunday 18th March, I have a lunch date with @zord189, @joannewong, @elizacheng, and @khimgoh at Naughty Nuri, Atria Mall right after my tōge session with my friends.
What's Naughty Nuri?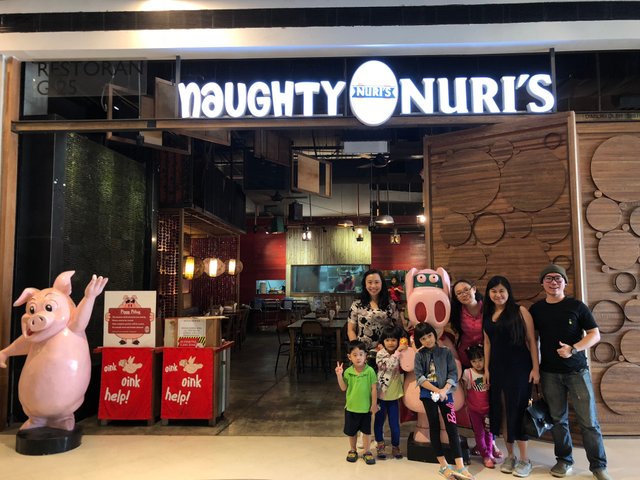 Naughty Nuri was founded in Ubud, Bali since 1995 by Isnuri "Nuri" Suryatmi and her husband Brian Kenney Aldinger who came from New York. It's well known main dishes are barbecued pork, ribs and martinis.
Currently, the franchise has​ established in many countries which include​, Jakarta, Melbourne, Macau, Phuket and Malaysia. Malaysia itself has four branches which located in Desa Sri Hartamas, Subang SS15, KL Downtown and Damansara Jaya.
All these four branches served Ala Carte dishes, but only three branches which are Subang SS15, KL Downtown and Damansara Jaya serve​ their Sunday " Snout to Tails" Lunch Buffet from 11 AM until 3 PM.
How did they come out with that name?
Well,​ the name was chosen to the founder "Nuri" and her husband Brian Kenney Aldinger was "Naughty", hence Naughty Nuri was then born from a small warung which started to be just selling drinks and few simple dishes.
Sunday "Snout To Tails" Lunch Buffet
Make sure book your seats before coming to avoid disappointment especially during school hours; you can either call them or book through online according to​ which branch you are heading.
The menu for a la​ carte and lunch can be found here but the buffet menu is missing​ out from there. Hence, here's the buffet menu for your reference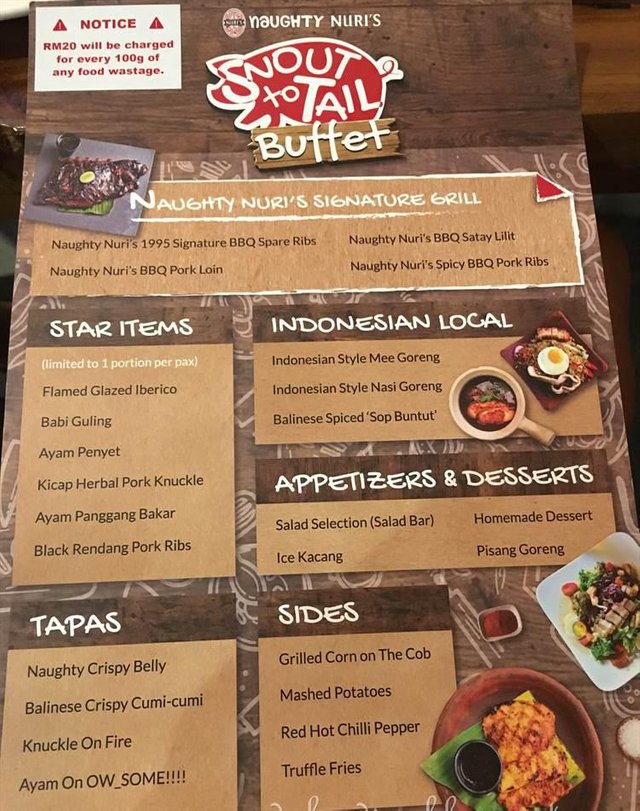 Everything was free flow except for the Star Items and drinks is order separately​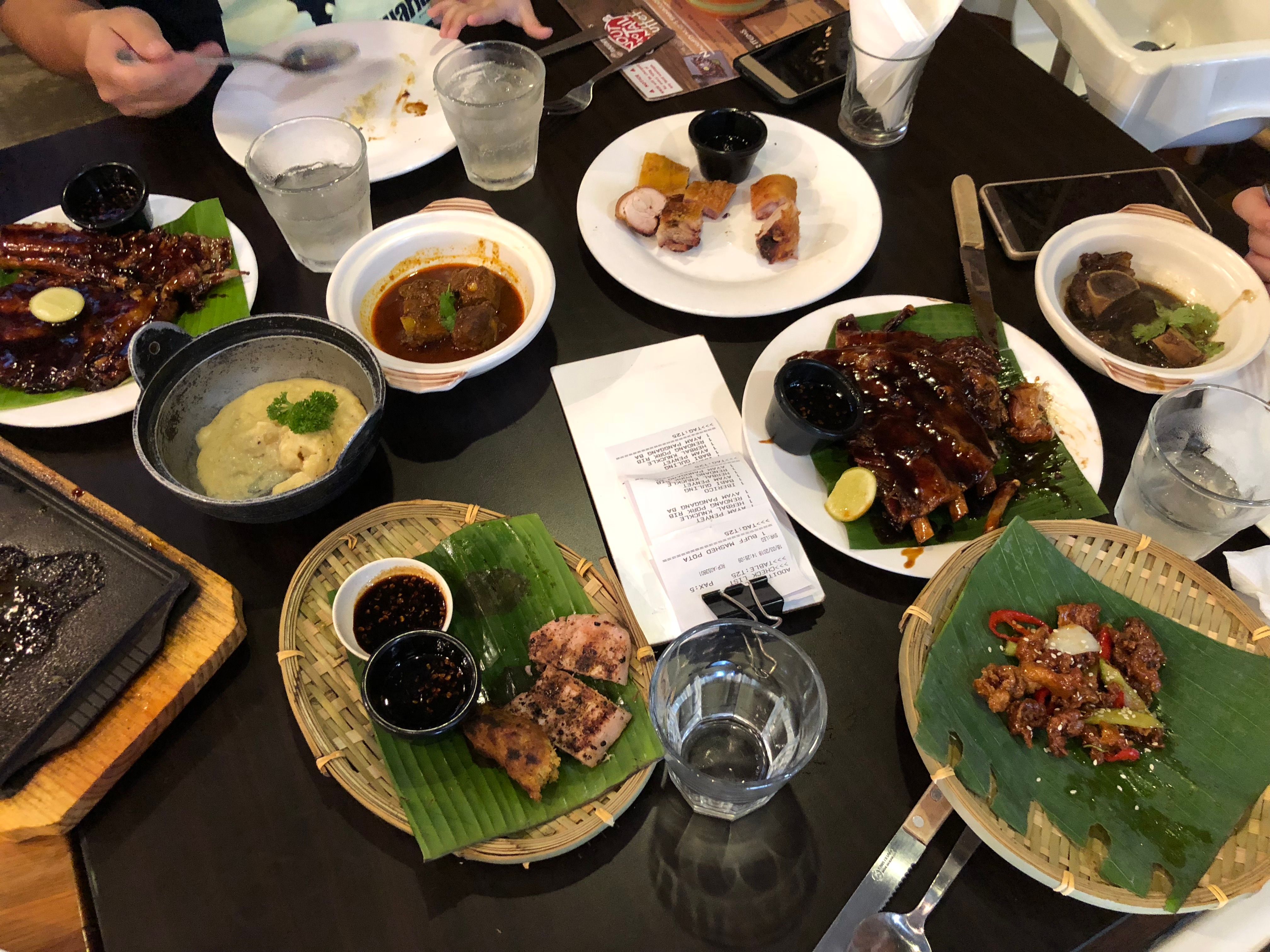 Naughty Nuri's rib is da bomb and must try if you haven't tried​ it yet because of​ the meat is so tender and the signature BBQ sauces combo making it fantastic​. I didn't manage to take the food photos as I'm late to arrived hence I record them down.
Showcase of Food
Flamed Glazed Iberico
We ordered another Flamed Glazed Iberico after finishing the first plate merely less than 30 seconds, this time I filmed in slow-mo​ to showcase the fire, hope you enjoy the video below 😉
Flamed Glazed Iberico in Super Slow Mo 240FPS
Lastly, a group photo is compulsory​ as everything is content and reward right, who doesn't want that? We manage to finish everything that we ordered hence there isn't any penalty for waste, our stomach is super full by the end of the buffet but there's always room for dessert, ice kacang.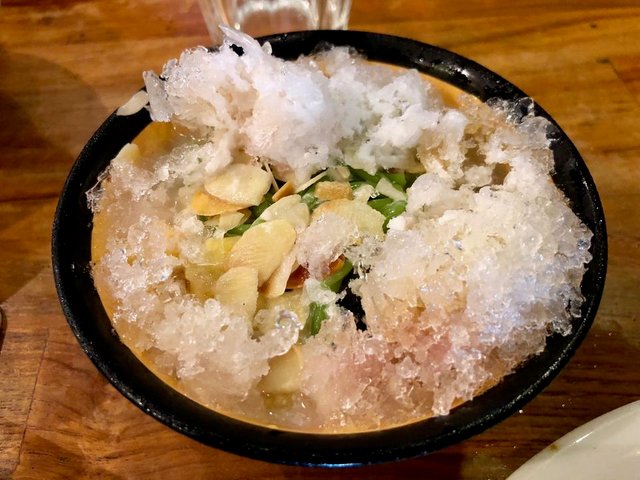 All the ingredients​ inside is self-service on the desserts bar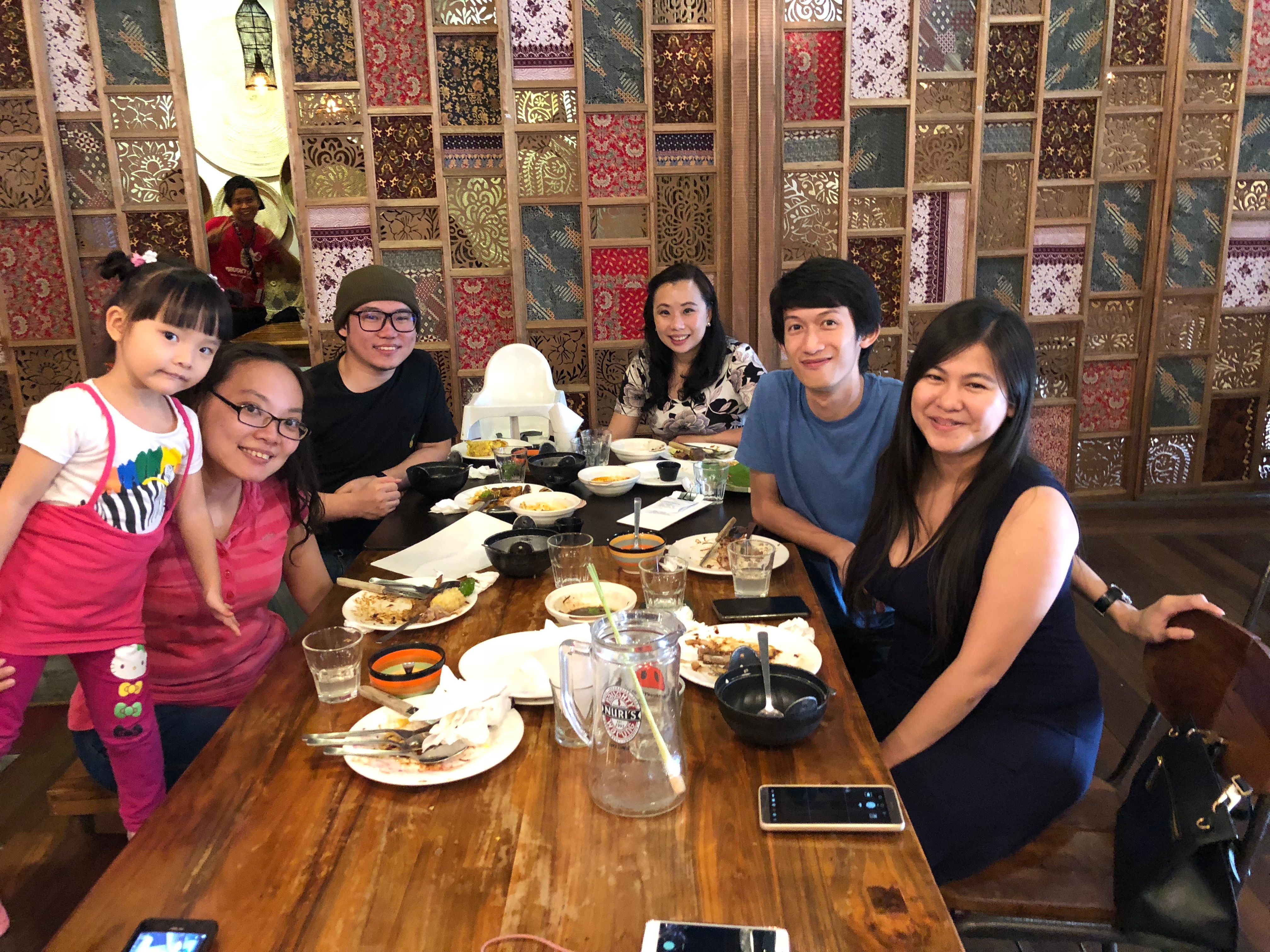 Group Photo, the staff is just friendly until photobomb us 😂
Price For Buffet
Okay! After all the foodie ​is time to know the price for all these amazing deal. Price starts at RM 49.90++ for adult/pax, RM 32.50++ for senior citizen/pax and RM 1.00++ for children/pax.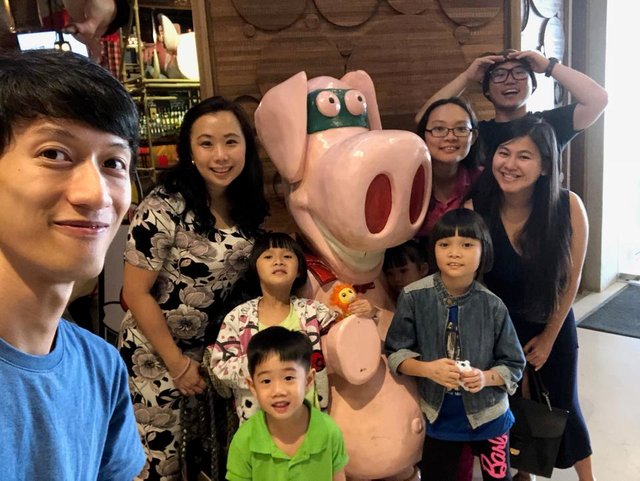 Another wefie together with Naughty Nuri's Mascot
---
For more food photos, you can check out @zord189's post to get yourself hungry for PORK! Don't worry if you missed out this meetup, there will always be another meetup on this 😉
Address:
G25, Atria Shopping Gallery, Jalan SS 22/23, Damansara Jaya, Petaling Jaya.
Phone: 012-446 6679
Facebook Page: Naughty Nuri's Atria
Online Reservation: Click Here to Book Now!
---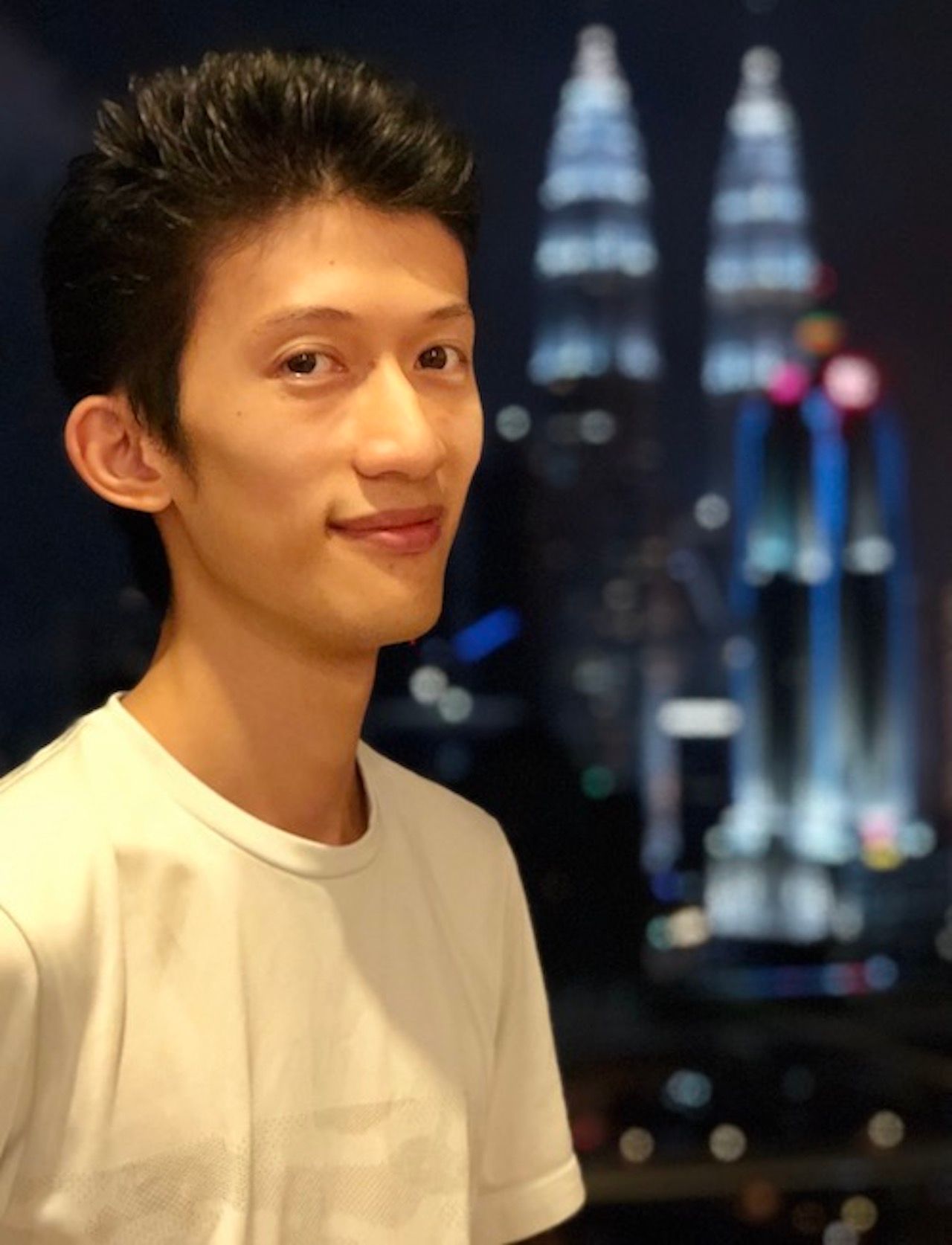 Contact me at Discord:
AaronLeang✌️#5270
Why Steemit?
Unlike other social media platform out there, you can actually earn some reward by creating good quality contents, comments, and community projects in Steemit!
What's the Cost?
You do not​ need any initial​ capital or money during the entire process. Just sign up for an account and voila~, you're on your way to earn some STEEM yourself​.
Like this Post?
You can support this post by giving an upvote, comment or resteem! I appreciate it very much ​and thank you for the support
---
Stay Tuned, Keep Calm and STEEM On!