Steem Isn't So Ordinary But It Still Needs 'More Revelations' To Enter The 'Ranks Of Great'. The Legit Illiterates Will Need To Step Up. @theycallmedan Is Helping! The SteemTorch Lits His Space.
There is so much still unknown to the world. Even when it comes to the 'use of the internet' and 'evolution of tech', there is so much unknown to the world. The revelation of this 'unknown' will take the likes of 'the internet' into the 'ranks of great'. Well, this very knowledge is still very much unknown.
Many things need to be revealed and at this stage, most of the revelation left, is contained in the 'no books'. Many of 'the books' have been written. Most tech have been discovered! There is a CAP even when it comes to 'innovations in tech' and that CAP is near. This is unknown!
Steem came around as a tech and when you look intently, it came around as a tech to incites these revelations but, it is just another tech, till the humans that its host, discover it for this role and apply it too, for this role, among its other roles. It is the humans to fix the tech and not the tech to fix the humans but much of this is unknown, till we begin to look again or till 'revealers' come around to reveal these things.
The innovators of tech have played their role. The revealers of the 'unknown' when it comes to tech, haven't. There is an imbalance!
Arriving on steem showed these things more. I sat and i saw. Steem was beautiful; 'a CCTV into the truest state of the world'. 
Steem as a tech has the most potential of entering the 'ranks of great' but the same 'imbalance' (present in the world as a whole) exists on it; till the 'revealers' begin to play their role, that the 'true extent of steem's beauty' be made known. These things i saw!
I for one, went on a route to play the role of 'an inciter of revelations' because this can bring about 'balance', not only 'into the world of tech' but for the world as a whole. 
This was my route on steem; "surpassinggoogle with steem"; an immensely difficult route! 
This involved that i looked using the 'mind's eye of a legit illiterate', be immerse in each un-treaded routes, peer into the 'no books' and emanate down-to-earth innovations (e.g ulogs.org, marlians.com, steemgigs.org, teardrops.network etc.) to compliment the existing innovations of the world. Beginning many years before i found steem, steem became the perfect gift when i found it.
Steem is beautiful and it isn't 'its tech' that is its utmost beauty; it is the 'evolution of the humans' on its tech.  
.....................................................................................................................................................................................
My route isn't so understood. It has been a very hard route. A very lonely route. Where this route meets an end however, there will be a revelation, new-found shine and the therein of tunnels will begin to find light and the world, 'a balance'.
Many things aren't so ordinary! Yet, in the case of human's, many things are suppose to be obvious, have been obvious from the outset. In a painted world however, we will have needed to look in the direction of 'un-ordinariness', using those other virtues of our innate human, beyond the regular; beyond the popular. We will have needed to exert our senses in ordinary ways!
Yes, many answers are in the so-called nonsense. Where you sift even the nonsense, there is sense.
Many things are simple too (but have been made/kept complex). Many answers lie in 'attempting the simplest obviousest solutions first'; we tend to jump onto the 'nth complexest solutions' first. This simple knowledge too has stayed unknown, till we begin to look more intently.
Bringing us to another immensely beautiful aspect of steem, 'it lays bare the signs'. 
This short post lays the basis for my gratitude........
I am here to thank @theycallmedan. Once, 'he arrived on steem' and without knowing me, he voted on my 'steemgigs' witness and he voted more than once. As reiterated at the outset of this post, 'many things are unknown to the world' and that simple act of @theycallmedan, saves. 
I won't lie! (If he only knew, how hefty his help towards me is! Again, many things aren't so ordinary! May my gratitude here carry weight.)
What is the 'steemgigs' witness? Besides, the 'steemgigs' witness being dedicated to my mum who passed away; a mum who let me be son to many mothers, the witness has been up there to represent the words that you will see below, seated in many homes: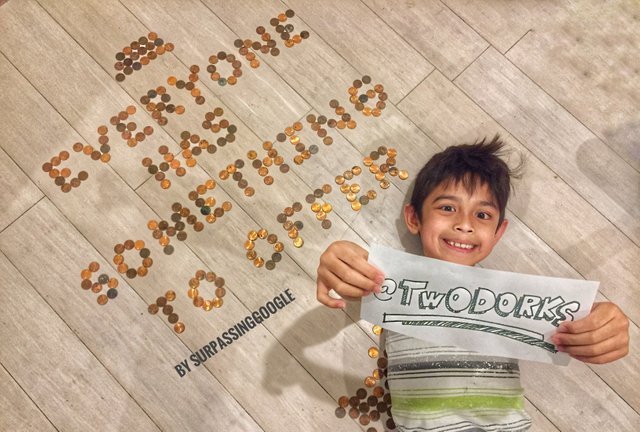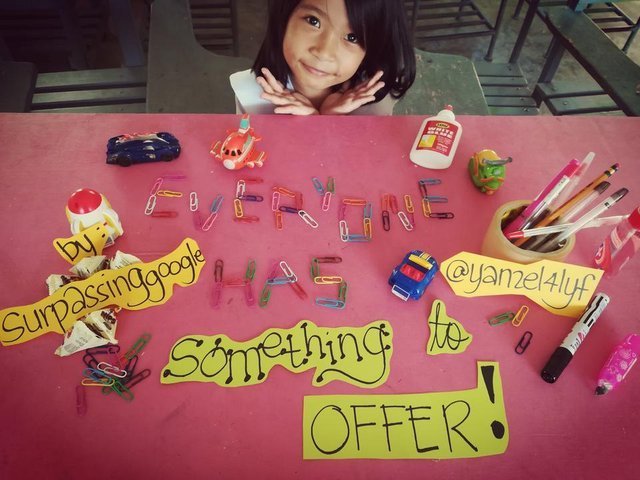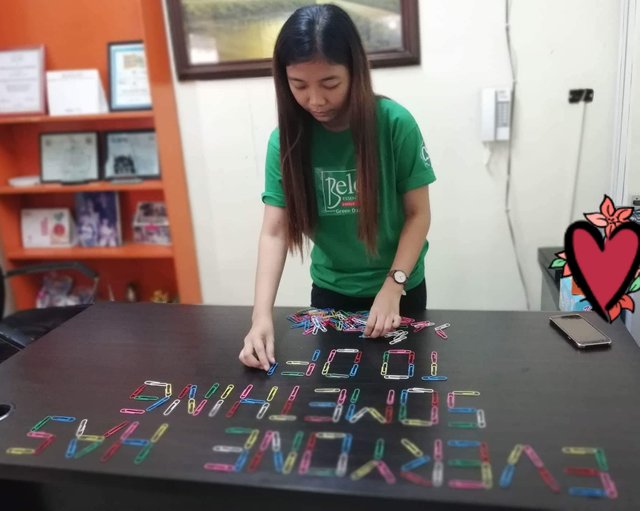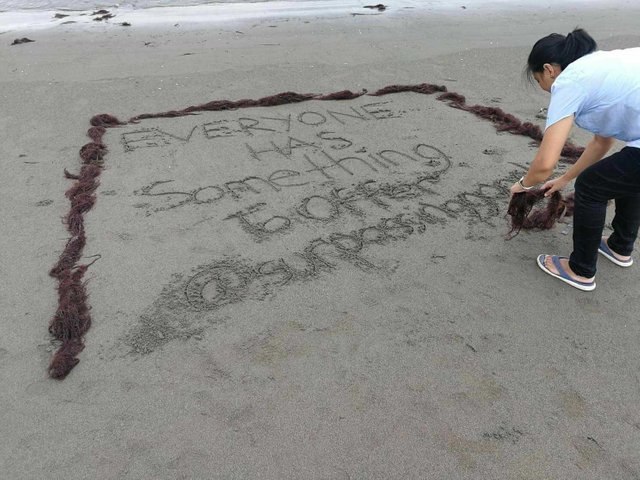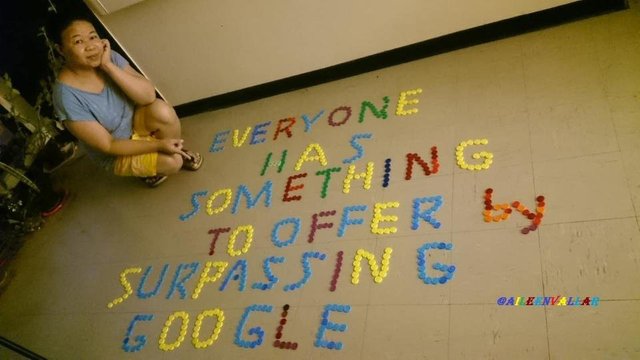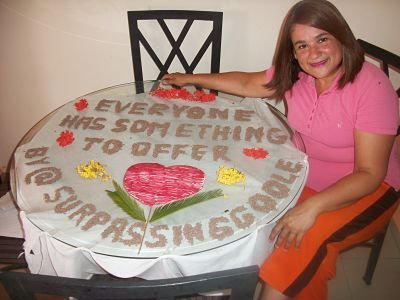 Once, 'Dan arrived on steem' and he let me reach out to him, so that he can pay attention to my undertone. Once 'Dhenz arrived on steem' and heard of something-in-the-making called 'macrohard' and he helped spark it further into life.
Right here on steem, he did things of the un-ordinary and applied his innate human senses on behalf of 'the things of another human'. Luxury, luxury, luxury!
I am grateful!
No, the solution to the so-called poverty of the world has never been 'reward distribution' because all along, it has been 'the shine' (of the human) that was missing and steem lays bare these 'signs'. Not a soul made in Jehovah's image, is truly capable of exhibiting poverty.
Where you distribute rewards and demean what is left of the human shine. Alas, you may not be distributing rewards!
Steem is more powerful a tool, even as a mentality-aduster, than just a 'reward-distributor'.
This is me in my introductory post and those are the things i managed to see of steem's beauty, even upon newly-arriving on steem. Note that i was tech-novice/crypto-novice and i had no dime and today, i have no dime.
Money is the smaller things! (Another beauty of steem that needs to be fully-revealed).
Again, as literal as blockchain (or the steem blockchain) appears, it host 'humans' and humans, when you look really closely, 'in their true form', aren't so ordinary. Things are happening on the blockchain 'per transaction' that aren't so ordinary and when you look at steem with those un-ordinary eyes, you will see many-many more things than the ordinary; the true extent of its beauty.
It is not for the inventors of steem to reveal the 'true extent of steem's beauty'. They have done the inventing.
Where the steem blockchain is applied to use in 'un-ordinary ways', it succeeds whether 'bulls or bears', because 'humans are involved'. Where it succeeds courtesy of the 'shine' of humans, it leaves the ranks of 'another ordinary tech which can fade like techs before it', into the 'ranks of great'. In the 'ranks of great', people will begin to flock to steem, because of the 'shine of humans'; bigger rewards than 'money', which is the smaller things!
I will pause here.....
I want to use this opportunity to pass the @steemtorch to '@theycallmedan'. I scrolled down the list of users who have received the steem-torch and i didn't find his name on it, so i decided to use this medium to be grateful to him and speak of the beauty of steem too.
May this @steemtorch' represent the 'depth of my gratitude' towards @theycallmedan, among other things. I love you bro.
Again, 'steem is beautiful' and many things that occur on it, even down to a 'simple vote' aren't so ordinary and shouldn't be seen as such, for there are humans involved and in an unpainted world, humans aren't so ordinary. When i pass vote for instance, it has always constitute 'your boy terry'; a very piece of me and when i curate, i listen to your undertone and i love you in the process. When i receive a vote thus, i give it more relevance than 'just a vote' because 'a fellow human is involved'.
Passing this @steemtorch along is further show of steem's beauty. An internet 'whereupon humans are inclined towards being reputable' is luxury in today's world.
Day ago, I saw an amount in my steemitwallet and i didn't see memo with it via my fone. I thought it was a gift and at this point when i am getting so close to being penniless, my heart had some joy from the timeliness of the instance. However, much later, after i got on a PC, i saw that there was a memo related to '@steemtorch'. Today, i pick that steem and send it over to another steemian, who will pass it on to the next person, creating a path and an entire network of 'an internet where the human shine can hold sway'. 
Beauty!
Your boy Terry
To Web Developers, UI/UX Experts etc
Please help! 
If you would like to help us at marlians.com, let's discuss here on #marliansdotcom-general or you can send me a DM to '@surpassinggoogle#1660' on discord. Before then, look at some of these simple tasks; 1, 2, 3
You can vote for my witness. It is called 'steemgigs'. 

Visit 'https://steemitwallet.com/~witnesses' and vote up 'steemgigs'. It is currently ranked 56.
Also...
If i can go to STEEMFEST4, i will be speaking about marlians.com, steemgigs.org, ulogs.org, teardrops.network etc and you can support my efforts to go there. Read this post!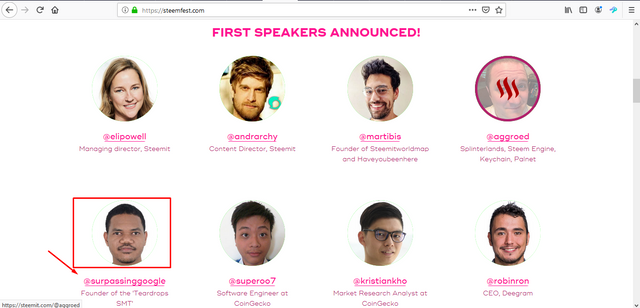 Your Boy Terry
Join Us On 'marlians.com'. When Should I Use The #marlians tag?
We welcome and support 'all content-type' and 'all locations'. We value each human.
Kindly subscribe to UloggersTV on YouTube
If you can translate this post into other languages, feel free to do so. You can also show me the translated copy on discord, so that i can resteem and upvote it.