#roadtosteemfest - The Road To SteemFest In Thailand | "Fears".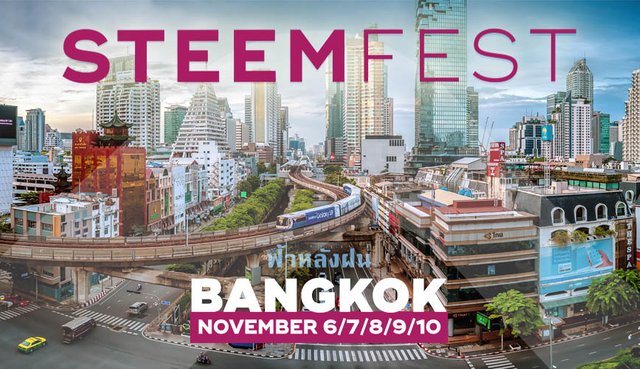 image source: steemfest.com
I am trying to do an written-article this time for my participation in the #roadtosteemfest contest titled 'The road to SteemFest | Fears', administered by @anomadsoul and @blocktrades.
The contest requires that you relate your 'fears' in relation to 'the road to steemfest' and well, i am about to do just so and you can too.
SteemFest is near and i indeed have many fears, especially as the date draws nearer. Before we continue, let me relate a valid coincidence involving 3 parties, @surpassinggoogle, @anomadsoul and @roelandp. 
Earlier today, my fears became renown again as has been the case in the past weeks. I woke thinking of Steemfest. One reason for this is 'my desire to be there' but also because the date for Steemfest is near and coincides with the period (i.e the end-of-the-month) when all 'many bills' arrive. 
Hahaha, i practically went on @anomadsoul's account to see if there is any news regarding Steemfest (as per 'winners'). Imagine that i even watched his live-streams (related to Steemfest contest-winners) to see if my name may have been called (by miracle) as 'winner', in contests that i didn't even participate in.
Then, i checked my email thereafter, only to find correspondence from Steemfest INC inquiring whether i would still be attending Steemfest as they haven't seen my registration and considering, i am on the list of speakers at the event. 
Gosh all fears!
The day before this email arrived, i had thought of @roelandp and contacting him, regarding my trip to Steemfest.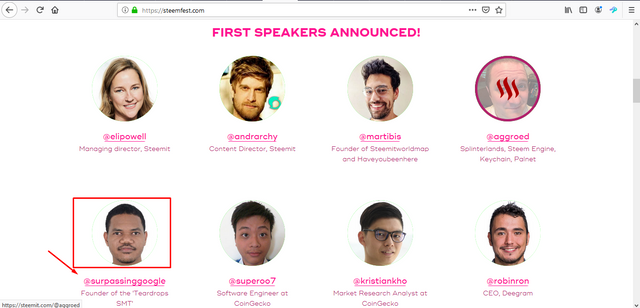 I so want to be there at Steemfest but the more it get's closer, the huger the fears. It is quite shocking, that when i think 'attending Steemfest' is most attainable, it is becoming most distant. Alas, I am not shocked. 
I practically shed tears upon seeing that Steemfest was to hold in Thailand. Thailand is visa-free for me (from the Philippines) and has the cheapest 'travel-expenses' in comparison with past Steemfest events. 
Right now, i entertain more fears about 'not being there', than about 'arrive there and being homeless in Thailand, especially if they allowed me into the Steemfest venue and let me speak to its audience (assuming i go there without having paid the Steemfest event ticket) .
Not like i am professional speaker but i just need this, that for once i can speak about me and 'my love for steem', that i am able to speak about my steem-based projects and about 'surpassinggoogle with steem'.
You will see a video here containing one hour of my plans for steem: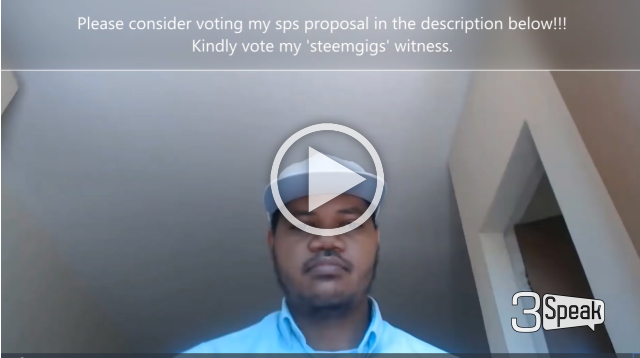 So what are my fears exactly? Well for now, it is still 'fears from not attending to Steemfest'. I may have fears too 'about going to Thailand on a very small-budget' but i tell you, those fears will disappear once i am in Thailand and in a desperate-mode. I did my first 3-years in the Philippines without 'a job, knowledge of steem', a settled abode or a soul to turn to etc'. I was en-route 'surpassing google' all along, that all these hassle didn't matter. Then, when i found steem and arrived on it, it became about "surpassng google with steem".
What are the worse of things that can happen in Thailand? 'Nowhere to lay my head'? Such fears can be allayed, where at least, i am able to be present at the venue of Steemfest, meeting with steemians whom i love and given a chance to speak about 'surpassinggoogle with steem'.
Yes, Thailand is visa-free. For the first of times 'going to Steemfest' in my case, is visa-free. I did apply for the last Steemfest event, when i was a bit buoyant financially and even so i was refused of a 'visa' after 30-mins of interview. At that time however, even if i went, it may not have been as timely as 'going to this particular Steemfest', now when most of my projects are in their alpha-stage of development, now when 'SMT and communities' is near. 
What other fears then? Fears of 'aloneness'? Well, I have done the toughest type of loneliness all my life; the type where everyone calls my name yet when it comes to turning to someone even in dying times, i can't confidently turn to any of these myriads.
Fear of not being talked to, in Thailand? What if i say "i haven't seen sunlight for years". I have practically "done time" in the last decade. And when you say "food is sweet", i say "starvation can be delicious".
No, i am on negative. I am extremely positive and if you want to doubt that, think thrice. It is just that 'when you have seen many things, many things become ordinary'. Yes, i have seen many things!
How about 'no place to sleep in Thailand'? Well, i haven't slept in years. Yes, i have lost this very fancy ability. 
All the aforementioned scenarios are worse-case scenarios but these things don't constitute that much fear in my case. Perhaps, more 'shame' than 'fears' and in some worlds, 'shame is bigger things than fears'.
In deep truth, i have fears but i am not afraid. If i can get even just 'airfare-money', i will go to Thailand still. And just if i am allowed to join the event, all 'fears' allays.
One dire issue when it comes to expenses for the event is the 'time of the event' as it coincides with the end of the month, when tons of bills will arrive. Besides, giant house-rent, servers and all that, my dad has daily medical-expenses which on its own cuts my heart each day. 'The end-of-month flurry of bills', that eats me up, especially as i am ill and no longer fit. I have way more fears now when it comes to bills, shelter and sustenance, since i began to live and take care of my dad, who is very ill and can't see or walk well.
Even 'finished cooking-gas' cuts my heart now. The last knock on the gate a day ago was an invitation to court on a some secondary bill that they call 'home-owners dues' and i am not a 'home-owner neither is it a major bill. They say i owe. Till date, i have never ever owed a major bill but how to i explaining to landlords who i don't even see of my plight or crumble-state.
Because of my loss of health and years of no-sleep, all my resources have exhausted. These things are way more 'giant fears'. Nevertheless, going to Steemfest at this time, is very very timely and can help allay some of these 'giant fears' and stir me up to a 'renewed journey'. 
I would have liked to go to Steemfest with some gifts too. Those were my fantasies. But this time, if i go, i go alone. I don't even have clothes. I rarely go out and the last time, i tried my clothes on, they were no longer my size. I haven't bought 'one shirt' for close to two years. Hahaha, i would have loved to have been well prepared fashion-wise for Steemfest.
I will contact @roelandp after this publication to discuss 'a way forward', who knows something may come out of it. If i end up going to Steemfest, it should be for 10-days at least. 5-days at the event and 5-days of my first-ever rest and 'seeing faces' and all that.
I should come back home astrong, with new resolve and we can go on to 'surpassinggoogle with steem'.
You can support my support my #roadtosteemfest by voting and resteeming this post!
Your boy Terry
Support Me
Support My SPS Proposal To 'Set Up A Macrohard Hub In The Philippines To Gather Programmers To Code On Steem With Swag'.
To vote on my proposal via steemconnect, kindly click here.
Or vote using keychain here
Read My SPS Proposal To 'Set Up A Macrohard Hub In The Philippines To Gather Programmers To Code On Steem With Swag'.
https://steemit.com/steemdao/@surpassinggoogle/sps-proposal-help-me-fund-the-set-up-of-a-macrohard-hub-office-for-programmers-in-the-philippines