SPS (Proposal) - Help Me Fund The Set-Up Of A Macrohard Hub/Office For Programmers, In The Philippines.
Preface
My name is @surpassinggoogle. I have been on steem for more than 3 years and i have been part of its stories and histories. I have also been part of its growth. I love steem. (Here is some evidence of my love for steem and here is my introductory post).
I found steem organically via the search-engines, specifically 'google'. My aim on steem is, "surpassinggoogle with steem".
In my time on steem, i have focused on 'communities'. I have carried out many endeavors related to 'building strong steem-based communities' and i have a discord-channel filled with more than 5,000 steemians.
Over the course of this journey, i have paid keen attention to each steemian that i have come across on steem, loving each one and 'truly caring'. I am 'your boy terry', whether bulls or bears.
My witness name is called 'steemgigs', to represent the words, "everyone has some to offer".
Here is a glimpse into my lowly efforts on steem (related to 'communities'):
Starting with some stats...
I have started many successful tags on steem and grown eventual 'communities'. One such tag is #ulog, which emanated some '20,000 posts & 179,000 comments' after the first 4-months of its inception. (See recent stat.) '#untalented' was another amazing tag. In one of its many contests titled 'who are you', there were more than 1,000 post-entries.
I have innovated an entire ecosystem called 'Teardrops SMT', geared towards 'steem growth'. Some of the steem-based interfaces emanating from the 'Teardrops SMT' ecosystem are 'ulogs.org, steemgigs.org, marlians.com', all of which are in use.
I have carried out a lot of curation efforts during my time on steem. I have done this with special attention to 'the human' as is evident by 'some 17,000 comments delivered by the '@surpassinggoogle' profile alone'.
I have offered a full public RPC (256 GB RAM) node in the past to support the steem ecosystem and i have maintained a witness called 'steemgigs' for more than two years.
I have stayed on steem, whether bulls or bears.
etc.
Some pictorial evidence: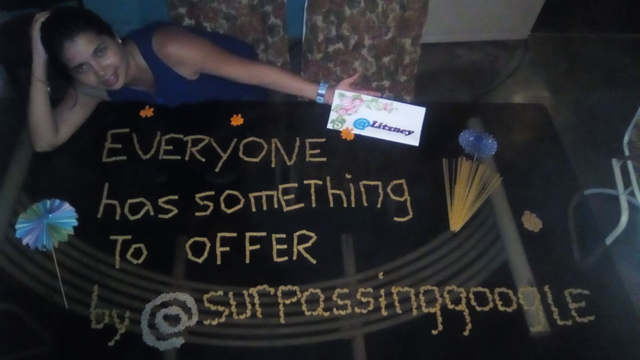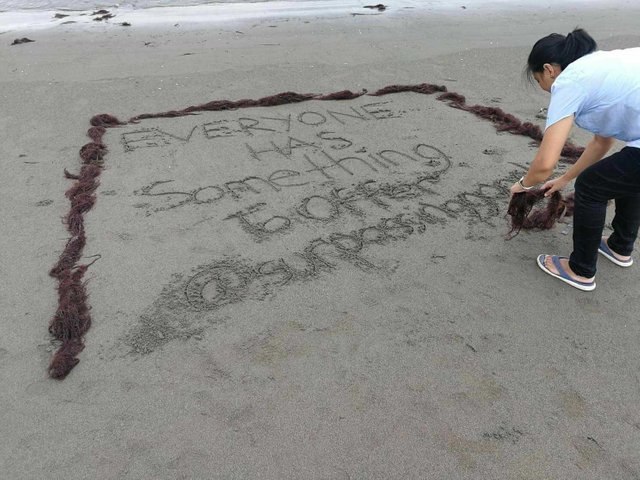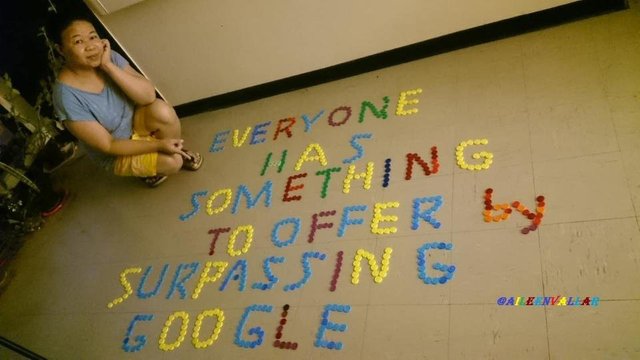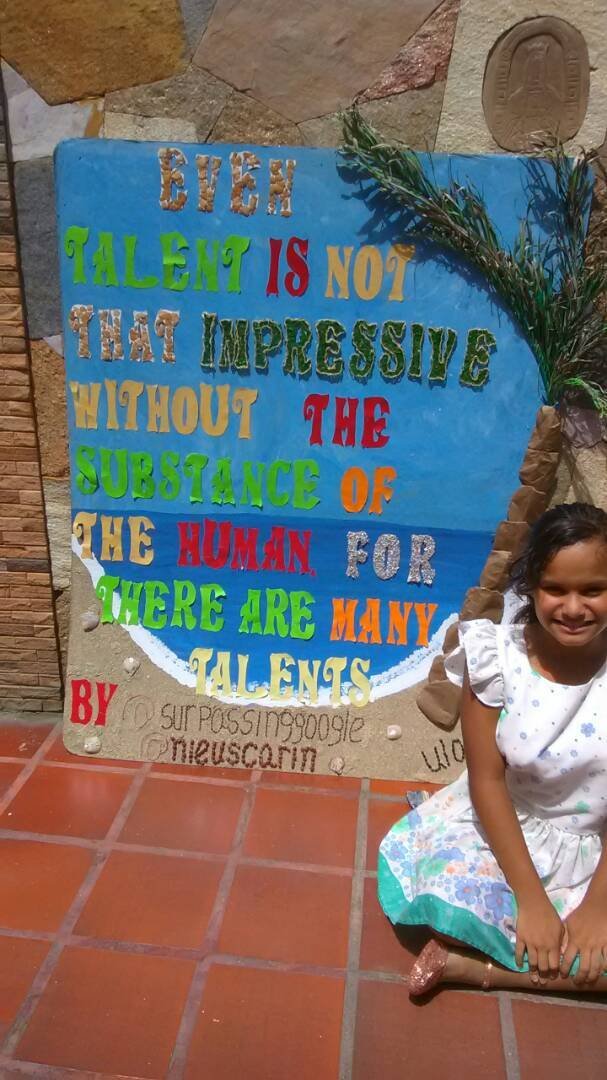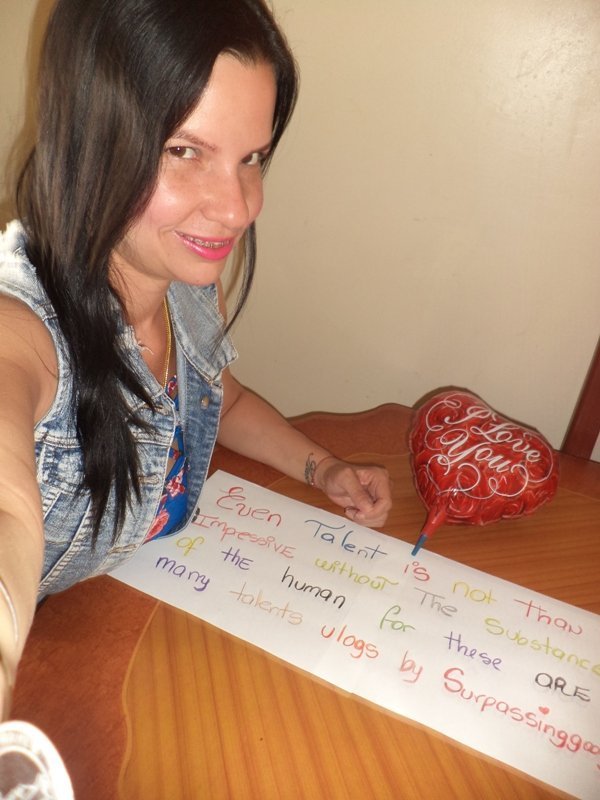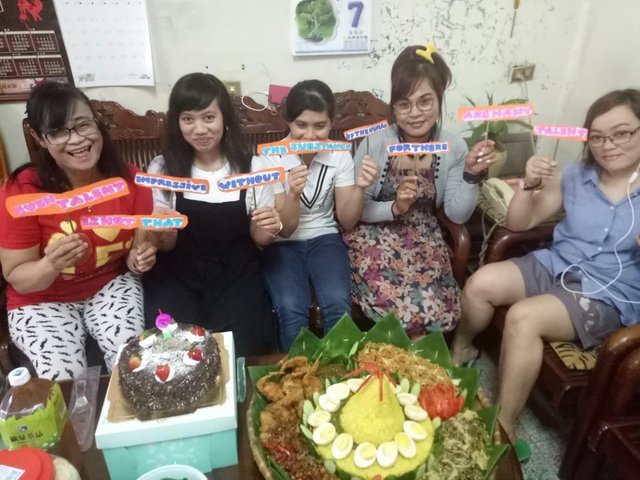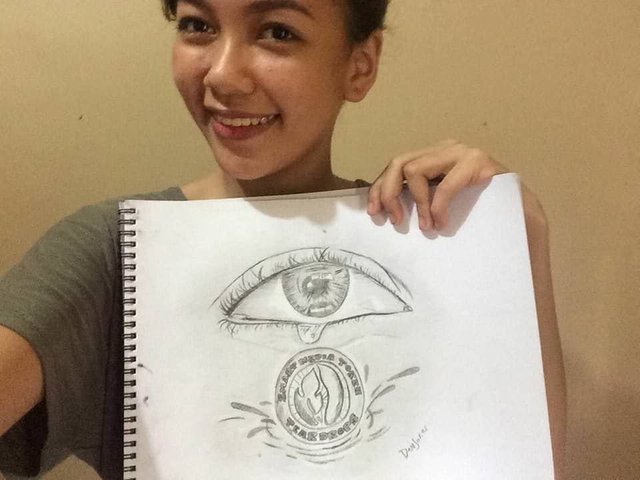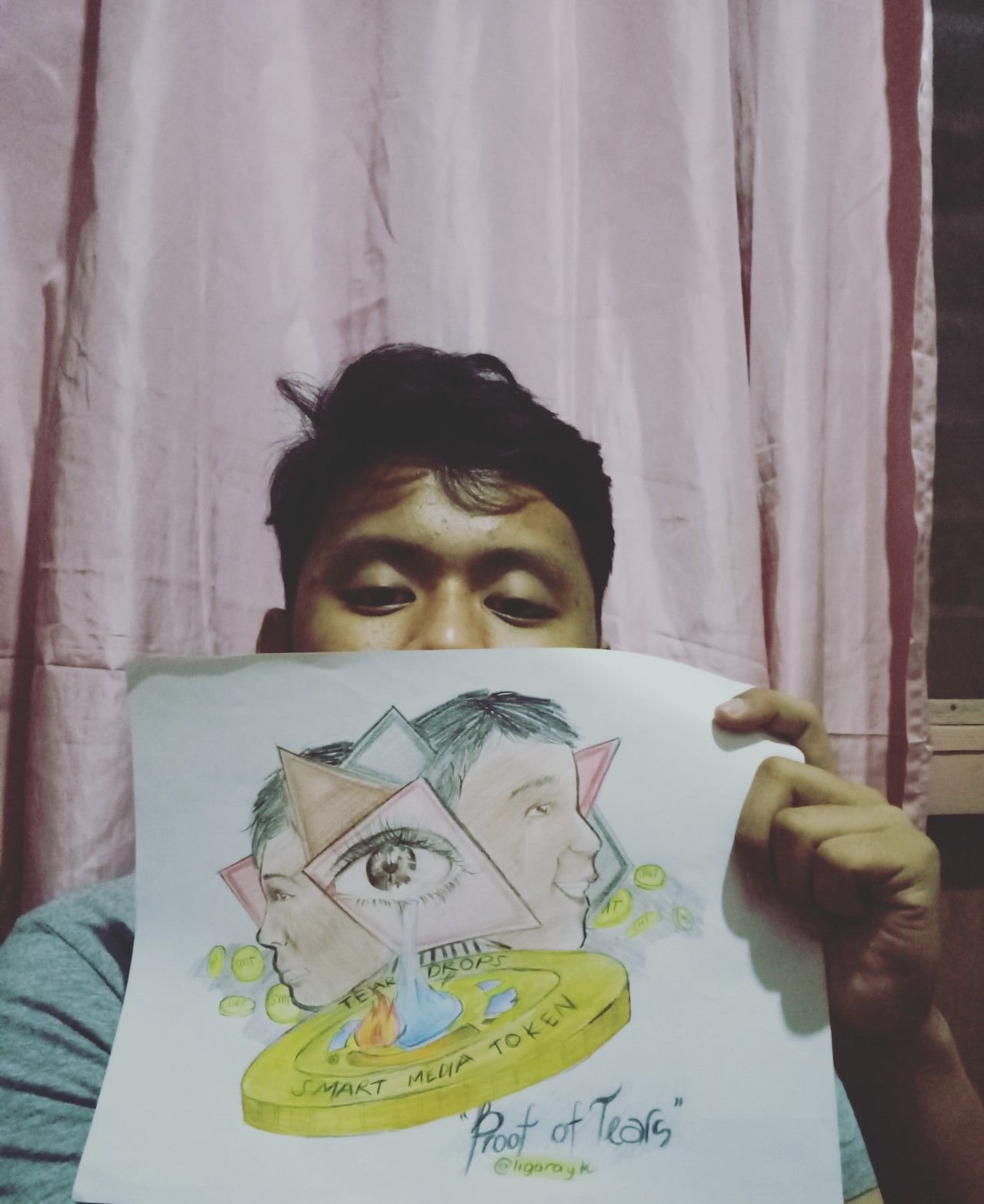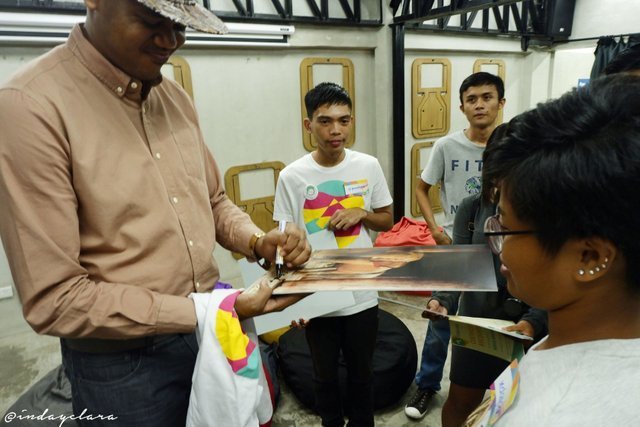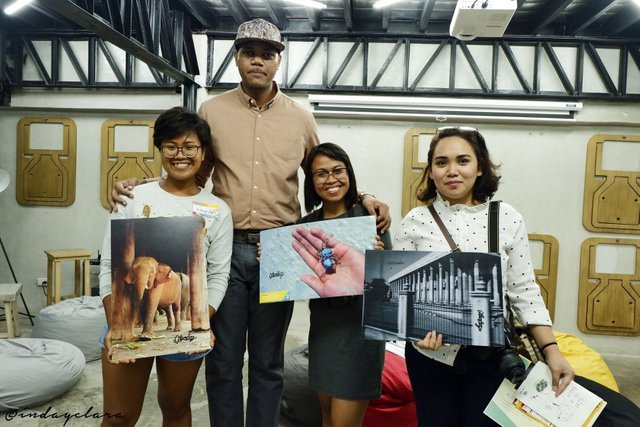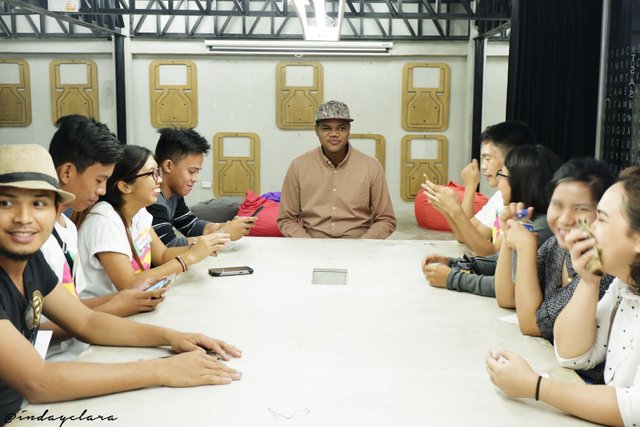 Some video evidence:
What Do I Need Funding For?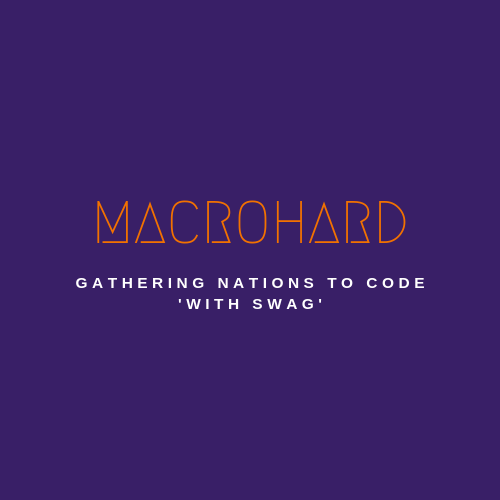 I would love to receive some funding to 'set-up a physical hub/office in the Philippines called 'Macrohard', to gather the nations to code on steem 'with swag'.'
Macrohard is an entire steem-based enterprise. It intends to create a 'programming  language' that anyone can code in regardless of 'levels of literacy', further removing all 'barriers to entry' from the process of 'dream-building'. It will help project-owners who can't code to have 'better relationships with programmers and success at project-development', by providing these ones with 'programmers who can code with SWAG' (i.e "brother programmers") . 
Read a detailed publication about the Macrohard enterprise model here!
While Macrohard will eventually host a steem-based social-network platform on 'macrohard.pro', it intends to start 'via a physical hub/office', located in the Philippines.
The hub will eventually emanate ambassadors for steem. Our initial target-audience will be IT-students from near-by colleges. They can visit the hub to 'hangout, do workshops, learn code etc'. We will build a network of developers, programming-enthusiasts, entrepreneurs etc who will build their noble dreams on steem. They will also work on the development of 'steem-based projects' in general, starting with some my projects namely, 'steemgigs.org, ulogs.org, marlians.com'.  
A key investment from the funds raised will go towards 'media-creation', enabling us to capture and document content in the form of 'code-stories, code-errors etc', highlighting 'coding' to the world as a 'very-human endeavor'. 
In due time, we will begin to teach the 'art of coding with swag' to a growing populace of coders/non-coders in my location and progress from nation to nation.
A key paradigm behind 'Macrohard' is 'steem growth'.
Here Are Some Other Things That We Will Do At The Macrohard Hub:
Legit Illiteracy: (This an entire curriculum that participants in the hub will undertake. It is a school of study that instills 'real life' tenets.)
Media: This is a key focus. Each day, we make sure to create 'fun' media, to be used for brand-awareness, steem-growth and 'world-adjusting impact'. This media will take the form of videos, podcasts, publications etc.
Media for our TV(s): We will also create media for each of our TV(s), namely UloggersTV, UntalentedTV, TeardropsTV and MarliansTV.
Steem activities: Participants will also engage in 'mining the human' activities, initiated on our various steem-based social-network platforms, like steemgigs.org, ulogs.org, marlians.com etc
Un(dis)talented Reality Shows/Contests: We will evolve the '#untalented brand/movement' right from the hub, initiating small-scale 'reality shows/contests' (no gimmick, no rehearsals etc), until we begin to operate these activities on a grander scale, to a mainstream audience.
Ulogging - Propagate a style of content-creation called ulogging. (See definition of 'ulog')
Game-app: Develop the model for the uloggers game-app.
Macrohard Fashion: We will evolve and propagate the 'Macrohard fashion-line' starting from within this hub, enabling 'humans' to shine some more.
etc.
Why Macrohard?
In more recent times, i have been looking for ways to maximize my efforts towards 'steem growth', considering my deteriorating health and 'the need to cater to my dad (24/7), who is ill. 
Note that, I love steem and 'all my projects and dreams' are built on steem. Ultimately, my journey is defined with the words, "surpassinggoogle with steem".
This being said, i have established "setting up a Macrohard hub", a 'balanced solution' in many ways as it also carries 'potential' from all dimensions.  
For instance, instead of seeking seed-funding to hasten the development of my steem-based projects (yet struggle with its development), why not setup a hub/office, gather programmers in it, enable them to become 'brother-programmers', have them hone their expertise using my projects as case-study, then 'together' build steem-based projects for themselves and others, at a minimal cost or even 'free'. 
Furthermore, 'a Macrohard office' located near my house, enables me to maintain proximity to my dad and to begin allocating some of my tasks to others, in order to focus on my health-rehabilitation. 
I have had the plan of setting up this 'Macrohard' hub for more than a year now as seen here. However, it is now very timely to effect this dream, especially as the 'SMT/communities feature' is approaching fruition and steem is posing for rapid mainstream-growth. Besides, Philippines is a crypto/tech-inclined nation, meaning that 'a network of world-impacting entrepreneurs' can stem from here, representing steem in good light.
Where we start now, we can also set the stage for the next SteemFest to be hosted in the Philippines and spark many steem-events in the interim, courtesy of 'a Macrohard office'.
Note: I have a base of 250 claimed accounts. I look forward to tactfully on-boarding members of the Macrohard hub/office on steem.
Desired Amount
6000 SBD
How The Amount Raised Will Be Spent?
Please note, that even prior to raising the 'desired amount', the hub will start, once i have accrued a portion of the total sum.
Starting out with the purchase of a 'quality vlogging-camera & a modern CAM-enabled PC', I can start the office remotely, proceeding with 'live-streams, video-interviews etc', with keen focus on producing a wide-array of media that is presentable and marketable. Besides using these media for 'brand-awareness, project-growth, world-adjusting impact etc', in the broader context, these 'media' promotes steem.
Note that 'setting up a physical office' is of utmost pertinence! This is because among other valuable reasons, 'my road to health-recovery' and my effectiveness in relation to 'steem growth' requires that i can gather with people physically. 
The hub/office aims to create a network of 'brother programmers' (starting with the Philippines), who will build on steem. Over the course of time, we can begin to adjust the world, till 'humans' start to shine again; 'in the image of the Creator Jehovah'.
Surpassing google.
Now, here is a breakdown of how funds will be used:
1500 SBD: Vlogging-Cam & a good CAM-enabled PC.
3000 SBD:  6-months of rent for a small-size office-space & utilities.
1500 SBD: Office-setup costs & marketing (to include furniture, fast internet, banners, microphones, a projector, props, a few desktop-PCs, Aircon, 'open-events with prizes', enterprise-cards, customized-accessories, 'workshops/events in near-by schools', AD-budget, UI-development etc.) 
What Will I Do With Partial Funding?
Money will spent in a hierarchy. The first focus will be to buy a 'solid vlogging camera & web-enabled PC'.
As extra 'funds' is raised, it will be used to buy items that an office will need, pending when i have gathered enough funds to 'rent an office/hub for a period of at least 6-months'. (When it comes to office-rental, i will like to go for lengthy-lease at the outset, so that the office can have time to attain some stability and i can work with a more secure mind.)
In the event that the entire 'desired sum' is not raised, i will keep saving and growing the funds, till enough is accrued for the rental.
How Will The Hub Sustain Itself?
While it is not an easy feat to accomplish, i have looked into the sustainability of the hub and it is very possible. My first aim is to gather people. This means that the hub will be located in a vibrant location, one filled with 'potential visitors'.
That established, i would also put effort towards creating awareness to the hub/office starting with nearby colleges and market the hub as a hangout-spot for college-students, especially IT-students. Where we can gather people in the hub, i will engage them with 'a curriculum of simple fun-activities' that inculcates in them 'real life' tenets. I may introduce them to the simple art of 'ulogging' for instance, with a focus on 'media-creation' (e.g interviews, recorded-activities, live-streams  etc.
With each gathering, we will evolve 'a network' (by interests), ranging from graphic-designs, animation, art, videography, programming etc. Then we will start to document our activities more profoundly 'e.g on marlians.com or ulogs.org', each one with their steem-account, introducing them to the 'art of dream-building', 'communities', a 'variety of rewards' etc. 
Note that each activity, will be modeled towards furthering the development of my steem-based projects (for a start).
Since our main focus is with 'programmers', as we begin to identify 'a solid base of programmers/programming-enthusiasts', we will introduce them to the 'Macrohard enterprise-model' (with regards to 'project-development') and allow them to hone their expertise, with 'our projects' as case-study. Again, this will further the development of our steem-based projects, while introducing these programmers to the steem blockchain.
At month '3', where we have established 'a solid-base of brother-programmers', we can start teaching 'programming' to an audience, right within the hub, for a fee. Each lesson and activity, will generate its own 'media', giving us extra potential income-stream via content-sharing etc.
Altogether, Macrohard is its own enterprise model. With an established network of 'brother programmers', we can go on to develop macrohard.pro, whereupon, we can start build projects for others at a minimal cost or free. We can also offer consultancy to non-coder programmers for a fee. (Read a detailed publication about the Macrohard enterprise model here!)
We also intend to play out a 'Macrohard fashion-line' and start an entire school via this hub called 'Legit Illiteracy' that will teach 'rare intel' contained in the 'no-books'.
This and more...
Overall, while we focus on generating a revenue-stream from the physical hub itself, we are hoping that the hub helps us build our steem-based projects and those of others. Where each of our projects attains a beta-stage (of development), we can look into income-streams via this outlet, to continue funding this hub. 
Note that each of our steem-based enterprises, namely 'steemgigs.org, ulogs.org, macrohard.pro' will use a 'proof of tears' reward distribution model, powered by the TEARDROPS SMT.
In truth, we intend to get a Macrohard hub located all across the Philippines and all across the world. This is very possible.
A major part of the success of this project is 'fit me' and a physical hub will help me in this regard. As i become able to allocate some of tasks to others, i can begin my 'health-recovery' and regain fitness and a 'fit me' is 'your boy terry' (i.e surpassinggoogle) and he can do a lot. 
"Too lazy to quit!"
How Will I Show Proof Of Expenses?
I will do a post-updates containing evidence of my progress and success.
Support This Proposal
To vote on my proposal via steemconnect, kindly click here.
Or vote using keychain here.
You Can Also Support Me In Other Ways.
Kindly support the 'steemgigs' witness here. It is currently ranked '53'.
 Please subscribe to UloggersTV i.e this YouTube channel.
Join us on the marlians.com tribe. Add in #marlians to your steem posts.