I know I shouldn't do this... but I can't help it... I don't think I have shown these phtotos yet when I was posting for my Road To Steemfest posts... or the recap... well here are the photos I captured at the Bobae Market... ya,back in Bangkok during the Steemfest 4 earlier this month...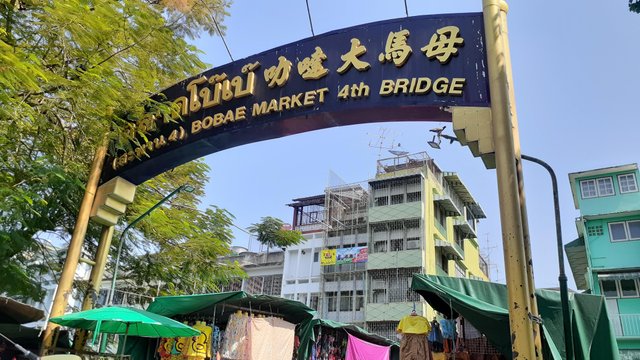 This was the last day our (that's me @khimgoh and @kaerpediem) last day in Bangkok. We were on our way from Time Sabai 32 to the Platinum Mall... and we had a detour when we saw this! Ya... the Bobae Market beside the Prince Palace Hotel...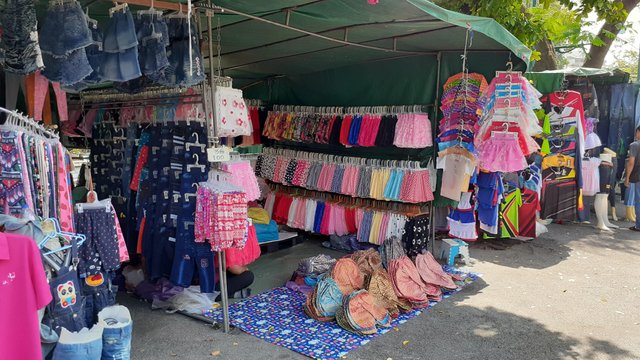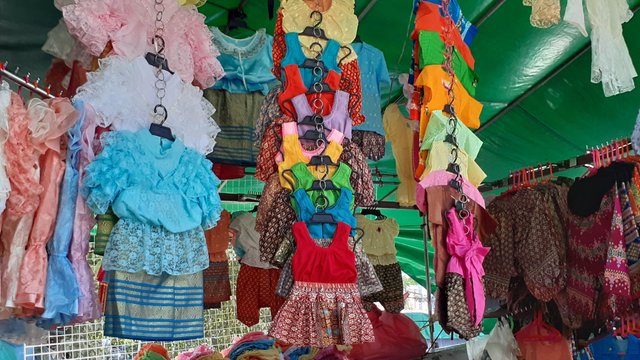 Lots and lots of clothes...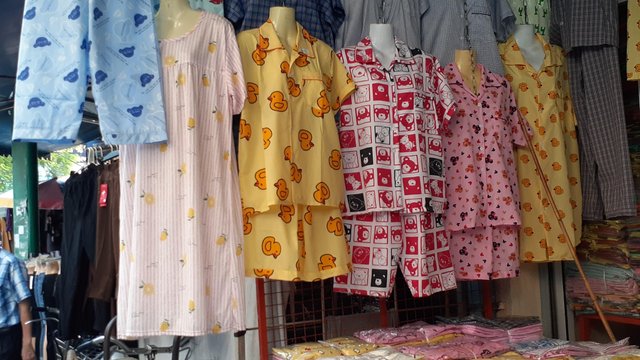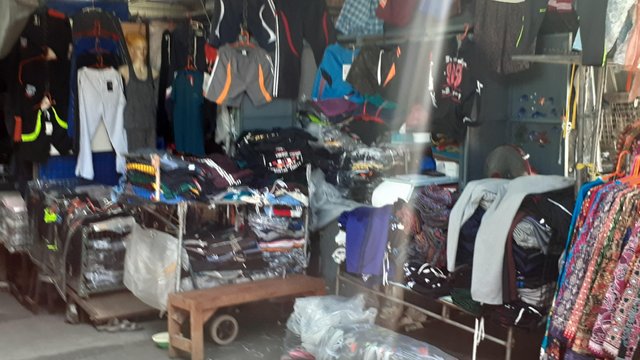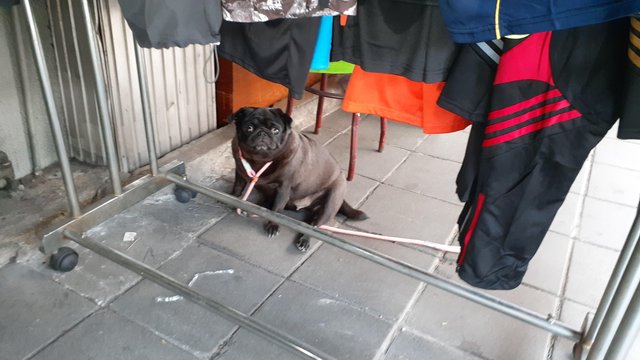 And here we have... a furry friend... helping her family taking care of the stall...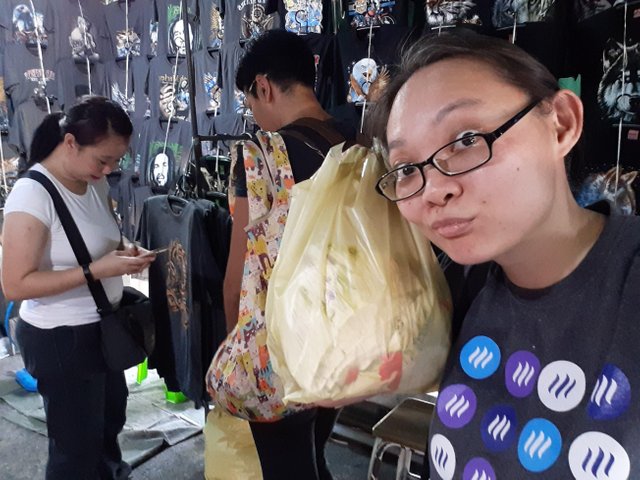 That's me with the dresses I bought for my girls... and Khim and Kaerpediem waiting for theirs at the background... the stall owner went off to look for the size and design required.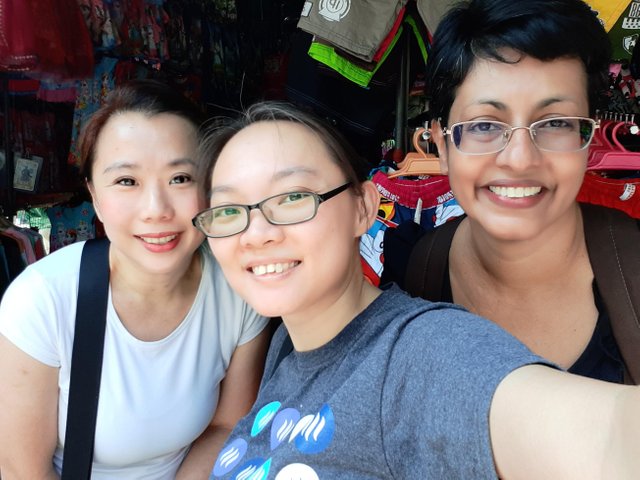 Happy us three... selfie time...
The dresses at the Bobae Market are so cute and so many designs... Luckily I don't have much Baht with me... if not, I think I can buy the Bobae Market home... 🤣🤣🤣
That's it from me, a throwback market walk for this week MarketFriday. For more info about Market Friday, you can check out @dswigle's Market Friday tag here! It's cool to be able to visit the market via her post.
想了解多些关于市集星期五,可以到这里看看。市集星期五是有
@dswigle所发起的。可以透过大家的帖去逛逛在不同地方的市集。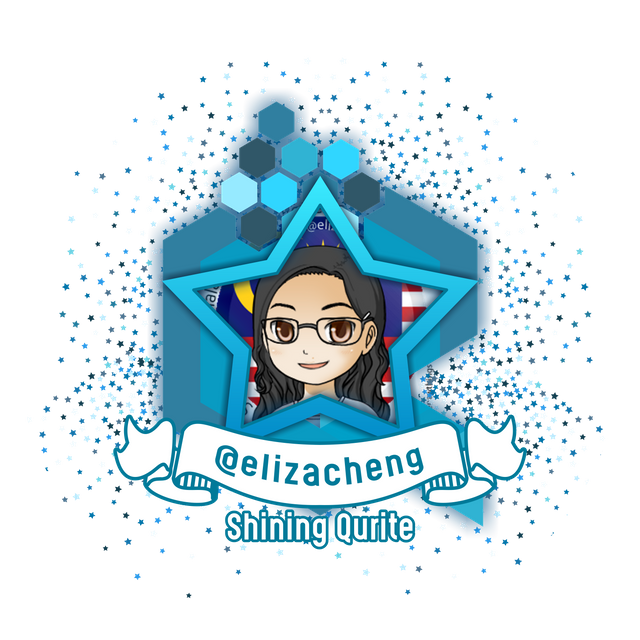 If you like the idea of CREATE and EARN (just like here in Steemit), then do you know that everyday while we connect with our family and friends through chatting, texting, voice and video calling, we can EARN from that too? Click on the image to start EARNING from connecting with your family and friends!