Officials In Washington Vote Unanimously To Decriminalize Industrial Hemp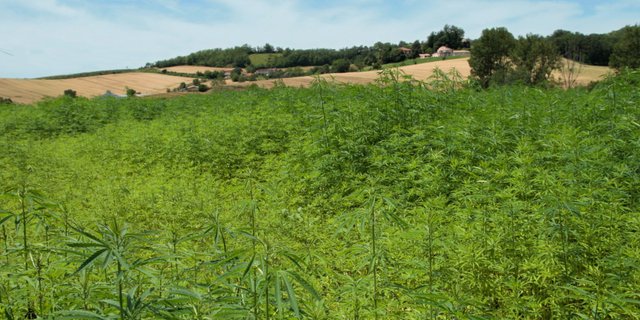 Just recently, officials in the Washington state House decided to unanimously show their support for a bill that was seeking to decriminalize industrial hemp.
The legislation passed with a vote of 98-0 and if successful in being implemented, the bill would nullify federal industrial hemp prohibition and remove the plant from the state's list of controlled substances.
The bill, known as HB2064, was put together as a bipartisan effort by both republicans and democrats, they officially introduced it only a few weeks ago.
Sponsors Of The Bill:
Rep. Matt Shea [R]
Rep. Vincent Buys [R]
Rep. Brian Blake [D]
Rep. Shelley Kloba [D]
Rep. David Taylor [R]
Rep. Timm Ormsby [D]
Rep. Cary Condotta [R]
These new rules want to set the stage for industrial hemp to be produced in a way that isn't highly controlled and regulated like cannabis. It wants to open the door for the opportunity for more commercial scale growing and production, they hope it will be treated like any other farm crop. By lessening the restrictions surrounding the market for industrial hemp, it helps to fuel this very lucrative, multi-million dollar industry.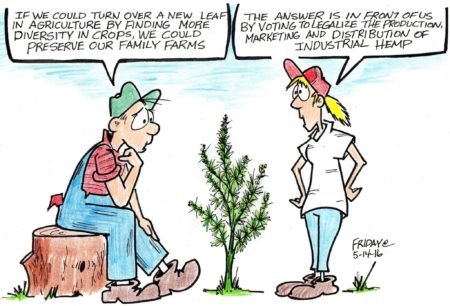 As it stands right now, there are federal restrictions surrounding industrial hemp and it is only allowed to be grown by research institutions and for only research purposes. For the moment, commercial farming is still prohibited but it might not be too long before that changes.
There are at least 14 states which have approved of industrial hemp programs in some variety, mostly growing it for hemp seeds. They are states like NC, CA, MA, MO, WV, VA, TN, SC, OR, ND, and others.
If HB2064 gets passed, it would remove any need for a citizen to obtain a license first before they grow hemp and there wouldn't be any state regulatory structure that would be tasked with overseeing the activity surrounding this crop.
If successful, then the state would essentially be looking at and dealing with hemp like they would corn or tomatoes for example. This would put an end to the nonsensical prohibition that many insist on perpetuating. And they would have to look at and treat hemp like they would any other common farm crop.
Next up for the bill is that it will be moving to the Senate for further discussion.

Banner Thanks To @son-of-satire
Pics:
Huffington Post
nationalhempassociation.org
Sources:
https://legiscan.com/WA/bill/HB2064/2017
http://www.huffingtonpost.com/2013/10/03/california-hemp_n_4033632.html
http://hempinc.com/14-states-can-legally-produce-hemp-seeds/
Other Posts On This Topic:
Officials In Hawaii Look To Make Way For Industrial Hemp Production
https://steemit.com/cannabis/@doitvoluntarily/officials-in-hawaii-look-to-make-way-for-industrial-hemp-production
Hempcrete: The Future Of Construction?
https://steemit.com/cannabis/@doitvoluntarily/hempcrete-the-future-of-construction
Progress For Industrial Hemp Legalization In Hawaii
https://steemit.com/news/@doitvoluntarily/progress-for-industrial-hemp-legalization-in-hawaii
Farmers Criticize Industrial Hemp Regulation
https://steemit.com/cannabis/@doitvoluntarily/farmers-criticize-industrial-hemp-regulation