Thanks to a commmunity effort, we were able to turn a big redfish into a minnow again. Another proof that we can achieve anything, if we work together!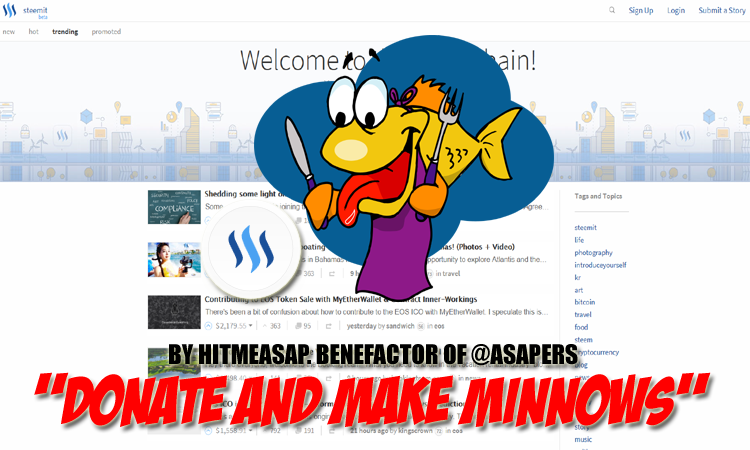 Source
SteemIt Community
I've said it before, and I'll say it again: the SteemIt community is not to be underestimated.
If you go ask around, you'll find loads of people that feel exactly like me: we came to SteemIt for the money, but we stayed for the community.
You read complaints about the community every day: how most big users do nothing to support the community, let alone the little fish.
Well, we didn't wait for the big fish. For the last couple of months, many smaller accounts have gathered and were able to create a strong sense of community.
All for one and one for all, united we stand divided we fall.
Alexandre Dumas

Make A Minnow
A week ago, @hitmeasap published this post:
Let's Bring People To 500 SP! | Community Effort At Its Best!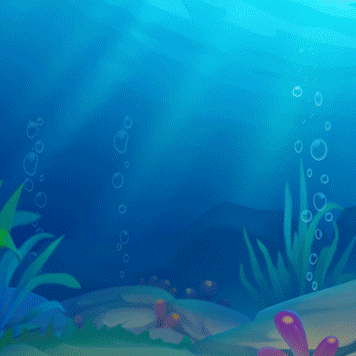 The basic idea was that we could boost users with an SP level of 450-490 and turn them into minnows, bringing them to 500SP.
If everyone would chip in a little, this wouldn't be a heavy load for anyone.
Last week, we were able to boost three people at once and we spent all week looking for a new candidate. You can read all about it in @hitmeasap's post Why Is It So Hard To Give Away Money? | Pushing People To 500 SP!

We Did It
In that exact same post, a new candidate was brought forward. @kaerpediem was sitting at 451SP.
That means we needed the community to collect 49 Steem. It was a challenge and a risk, because the initiative is still only a week old. Would we be able to find enough people to chip in and make @kaerpediem a minnow?
We did! The post by @hitmeasap is only 17 hours old at the moment, and the community has already given enough Steem to bring @kaerpediem over the 500SP mark.
That's An Awesome Achievement!
Thanks To Everyone Who Donated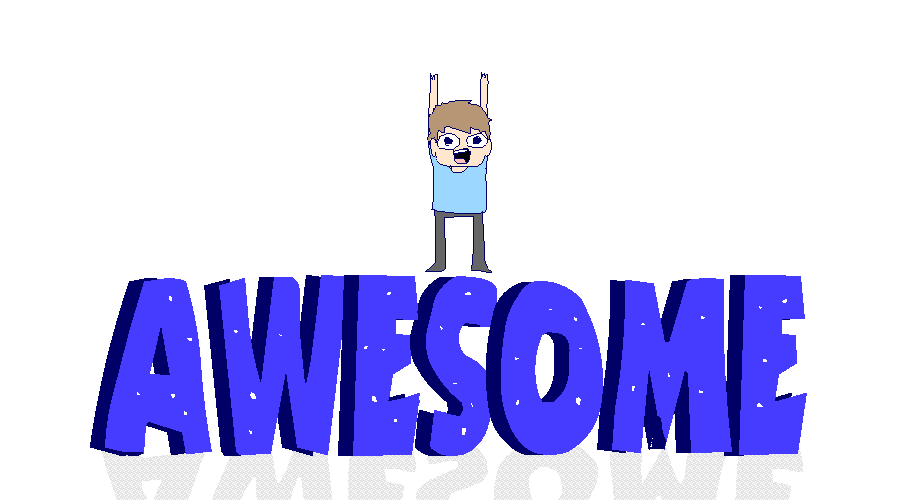 If you ever doubt the power of the SteemIt community again, then think of this post.
We can achieve anything, if we work together!




Looking For More Candidates
We're looking for a new candidate to give a boost to next week. And you can be rewarded for finding one. Read all about it in this post.
We want this to be successful, but we'll never be able to do it by ourselves. We need your support. That is why @erodedthoughts will give up to 6 people the chance to get a free Steem Monsters card. You give us a name and you get a card. However, the users you recommend must meet the requirements. - So make sure to recommend the best of the best!


Graphic created with The Logo Creator Software
Subscribe Ro RSS Feed | Subscribe To Newsletter
More Posts You Might Like


Join us @steemitbloggers
Animation By @zord189