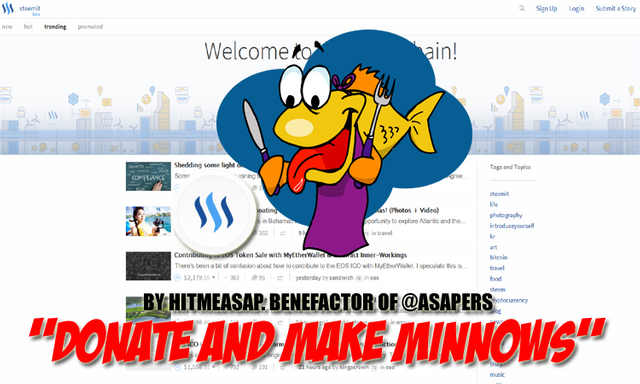 ---
The Time Has Come...
While the idea of "Pushing People To 500 Steem Power" has been on my mind literally 24/7 since I announced this the first time, it hasn't been such a pleasant journey I thought it would be... I thought this would be incredible and easy in every single aspect. And truth to be told, due to the immense support and all the great comments so far, we figured that we would have hours of work going through all potential candidates for our next push...
---
We've Spent Hours...
We, as in me, @erodedthoughts and @simplymike have spent hours on this... But not the way we imagined to spend that time. All of us have published articles individually, on our personal accounts, in an attempt to collect candidates to push. Neither of us where as successful as we figured we'd be, even though we had some success.
Our goal is to create something that could resemblance the first middle-class on Steemit, by pushing people straight into the minnow category by community support. We have pledged 3 Steem each per week, so our "community support pool" is up to 9 Steem right now...
But we never imagined that it could be so hard to give away money for free.
In my previous post, 3 Out Of 3 Minnows Already | We're Looking For New Candidates!, we're able to see the requirements:
We only push active people who are dedicated and spam-free. The users we push must have less than 500 Steem Power, but preferably more than 450. (Especially during the early stages, as we lack the necessary support to push people with less than 450 SP.) - We will not push people who're in the middle of a power down as that will be contradictory to our entire purpose. Reputation score doesn't matter, but people who're repeatedly getting flags will not be eligible for a community push.
Judging by those requirements, you can see that we don't require much at all... But with ~180 active users between 450 and 500 Steem Power, it obviously makes things harder. That's right, we have ~180 users on Steemit, with 450-500 SP, who've posted in the last 7 days.
Those statistics are directly from @abh12345, and not something I've been able to figure out by myself.
I haven't managed to browse through all of those accounts yet, but the first 25 or so, all have more than 500 SP right now, so they've been automatically excluded from this project. The next ~25 users are sitting on 490+ Steem Power, so they aren't in need of a "community push".
Like I said, I haven't checked all the accounts yet, but based on the things I've seen so far, I'd say that the list contains about 40 users who could've been eligible for a push, if we only looked at the Steem Power sitting in their accounts. We can't push users who have ~465 Steem Power while they have 50-100 Steem in their wallets. - That's not what this is about.
This is not charity. This is supposed to be community effort. This should be something we do as a team, to help others and ourselves at the same time.
---

Recommend A User, Get A Card!
---
We want this to be successful, but we'll never be able to do it by ourselves. We need your support. That is why @erodedthoughts will give up to 6 people the chance to get a free Steem Monsters card. You give us a name and you get a card. However, the users you recommend must meet the requirements. - So make sure to recommend the best of the best!
---
We Can Move Mountains...
We have already pushed 3 out of 3 users into the minnow-category successfully. We pushed @davemccoy, @insideoutlet and @phoenixwren in an instant. We did that due to the fantastic support from users like @lyndsaybowes and @lynncoyle1, to name a few, who selflessly donated to the users we decided to push. We did that, due to generosity and due to the willingness to help others. We did that, in a community effort.
With so much amazing comments, kind words and people like @erikklok, who were happy to donate to our next candidate, we believe in this project. We know that this is doable, and we will continue to push users for as long as we can.
---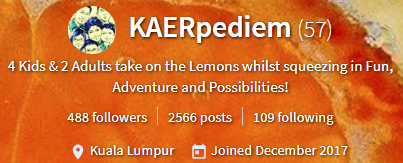 With 451 Steem, @kaerpediem needs a total of 49 Steem to become a minnow. This will be the hardest task for us so far, but we're positive and we're certain of the fact that we can achieve this goal... As long as we work together!
Are YOU Ready To Make A Difference?
---
This is Minnow-Making.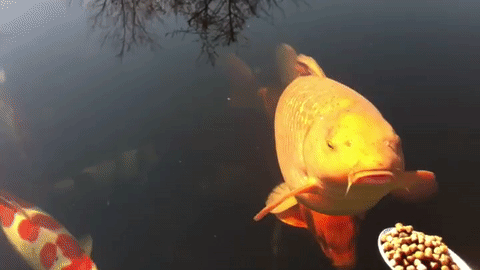 ---