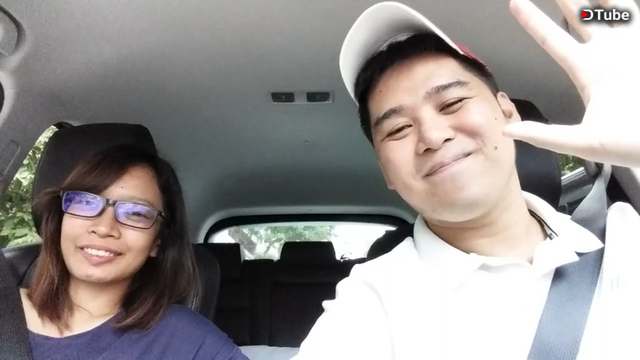 ---
@profanereviews and @reactionaries nominated me for this challenge. So naturally, I rope in my lady love @randomli to come join me. @mandelsage has created a challenge for increasing human interaction on Steemit, so who are we to refuse?
I can't believe this is my first time to use DTube. Well, considering I'm shy as heck when in front of the camera, I'm not too surprised. Apologies for the grainy audio and the bit near the end when it started to rain. It's my vehicle's wipers you're hearing, by the way.
Since I just finished nominating people for a different challenge, I'm nominating my other buds to join in on this. The lovely @dreemit (who has her first book published recently GO BUY IT!), the unreal @therealpaul and the poetic @josediccus heed my call!
BONUS POINTS: Count how many "y'know"s I said. Apparently, "y'know" is my safe word to prevent me from pouring out emotions from my eyes.
PS I meant to upload this yesterday, but the file size was 1 GB so I had to convert the video to a more manageable size. Since I'm not home, it took longer than I planned. Apologies for the loss of quality and if I overlapped with week 4. Hakuna matata!
---
▶️ DTube
▶️ IPFS