Some of you may have noticed that I have been working on a small diorama with the two dwarves from norse mythology Brok and Sindre.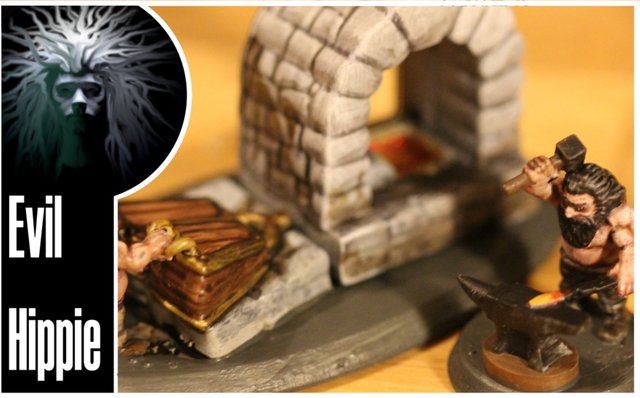 Well I finally have found the time to paint them , and getting some photos of them. I mounted my macrolens so that you can get all the little details and maybe a better impression of the pros and cons of printing miniatures.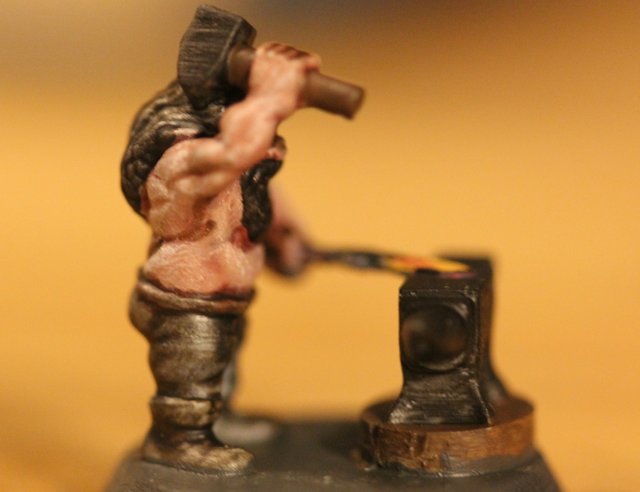 I am neither the greatest miniature painter not the best macro photographer, but I have done my best to give you all an impression of the detail level. I think with pros doing the painting and the photos this would look a lot better. Still it gives an impression of what can be achieved with a cheap resin 3D-printer and free opensource software(blender)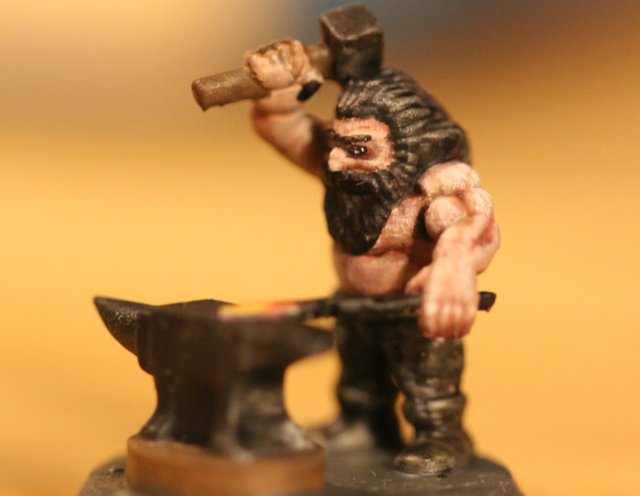 I am quite content with how they turned out. the paint obscures some of the artefacts of printing, but not all of them. I guess if you are a perfectionist, you should probably be prepared to do some sanding on your printed miniatures.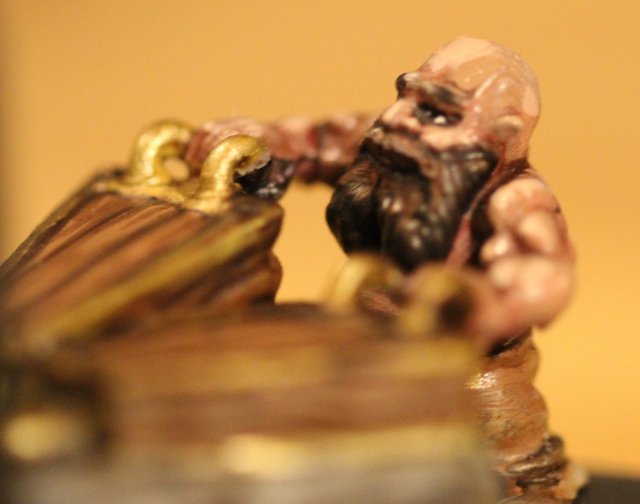 I did not do any prepping on these, both to test how much would be hidden by paint and because I wanted you guys to be able to see how viable printing is. It should be noted that I used the medium setting for these, so the slight banding could be further diminished if I had used the best setting.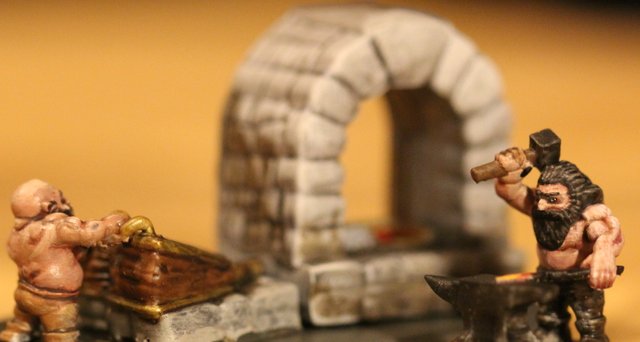 This setting uses layers of 50 microns thickness. the fine setting use 35 micron layers so it is app. 1.5 times better. the X-Y resolution however is always 47 microns so even with the finer setting I would still have the same artifacts on the other axis.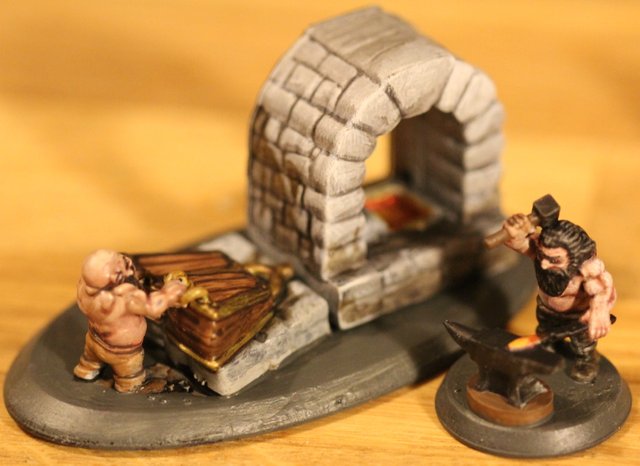 Remember, these prints are essentially minecraft figures. made out of (very very) tiny cubes. All that said, it is virtually impossible to see the banding artifacts with the naked eye, and if you are prepared to do a little sanding , you can get rid of all of it. It happens mostly on surfaces that line up with one of the primary axis so by carefully orienting your prints in the printer, it is also possible to eliminate the bands.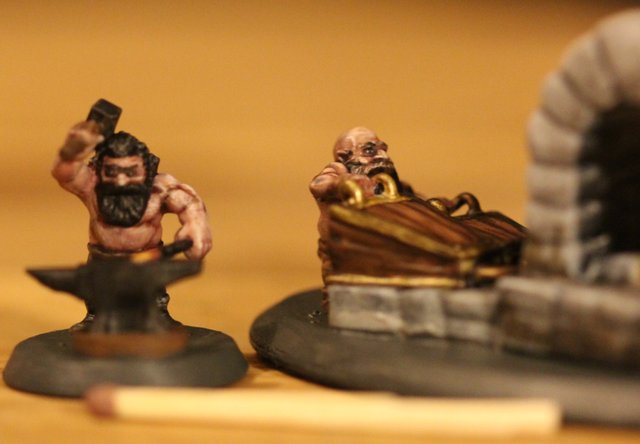 I used my ancient warhammer paints and they seemed to bind nicely to the surface. I have had some issues with prints where the paint didnt stick properly, but I think it comes down to properly washing the print in soapy water, and using a good foundation paint. Much the same as with injection molded plastic really.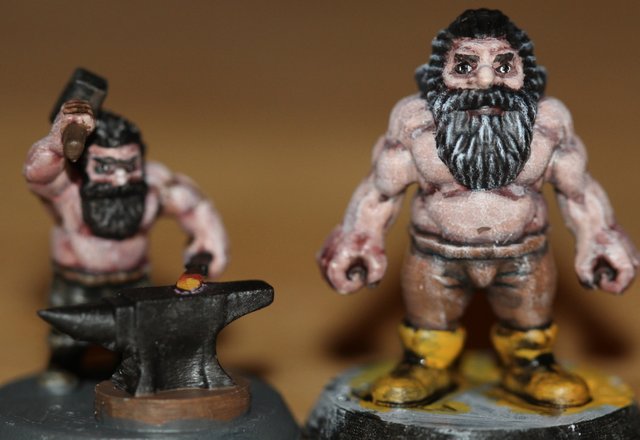 While I was at it, i painted my initial print too. The figures for the diorama are tiny. This one is more comparable to a 28 mm heroic scale miniature, although tall for a dwarf. It is a lot easier (at least for someone with my limited painting skills) to get a good result with a miniature this size.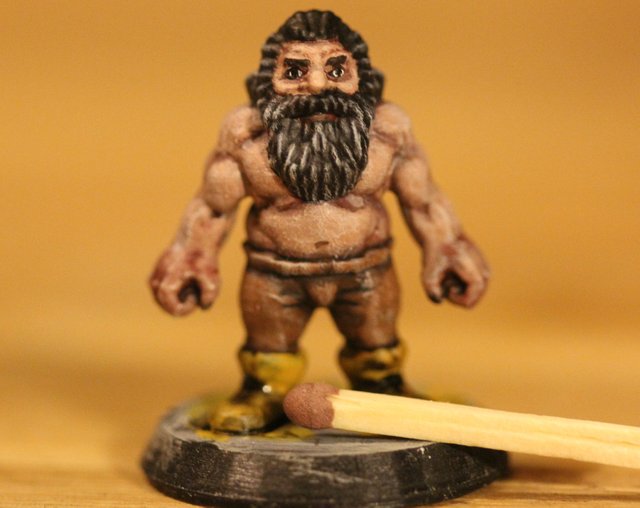 The model itself is not as interesting as the posed one at the anvil but I could work more on the details of the face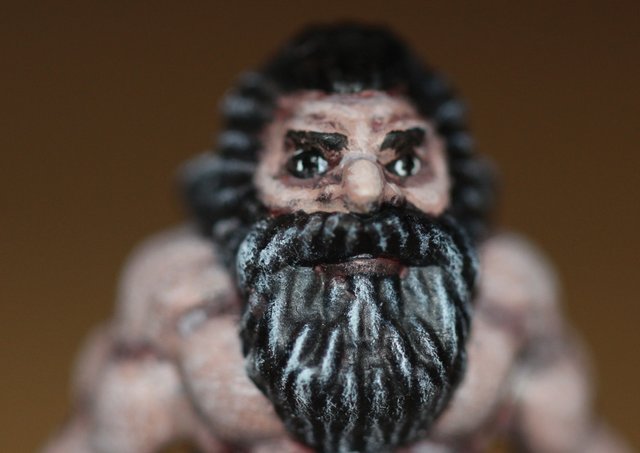 In conclusion I think it is absolutely viable to print miniatures. I have played warhammer and the likes for many years against different opponents , and the quality of these printed miniatures are absolutely comparable to bought injection molded plastics or metal miniatures.
---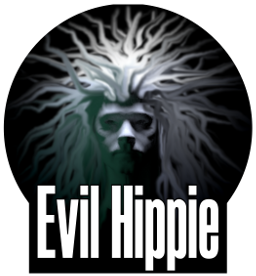 Im EvilHippie, a compulsive creative and jack o' trades. If you want to know more about me, check out my introduction post here
If you like what you see, feel free to upvote, follow and resteem
or you can check out these recent posts