(Day 4: SFX Ripped Skin) 30 Day Throwback Makeup Challenge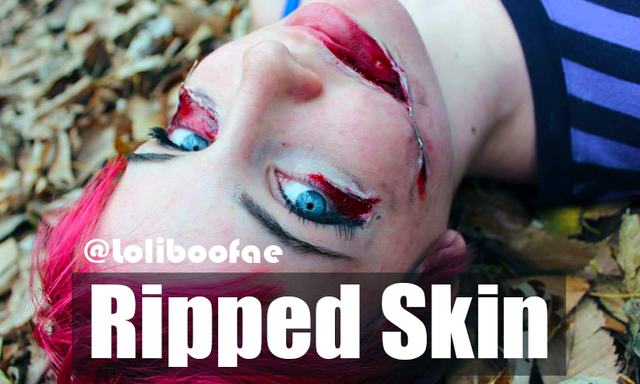 Ugh. I was SO proud of this when I did it. I used tissue paper, plain old white school glue andsome fake blood that I had leftover from Halloween. For the most part, I just put white glue on my skin and let it dry. Then I covered it with foundation to match my skin and pulled back the "skin" from my face, pinning it with safety pins. Then I used a small makeup brush to paint 'under' the skin with fake blood. It isn't super SFX quality, but it's easy, inexpensive and is great for a costume or cosplay.
My mom would always take me to buy a bunch of supplies the day after Halloween when it was super cheap because we were always broke AF. Still, she made sure I always had something to work with and I'm actually really glad that I grew up knowing how to make things myself instead of just buying the easy shit to work with. It made me more creative in some ways.
My favorite memory from these photos is when I asked my mom to take some photos of me. She saw me and freaked out because she thought this was "Amazing" but the best part was when she had me lay down in the leaves so I'd look more dead and I swear, the first words out of her mouth were, "Oh my god, Paris, you look SO good in red! It makes your eyes pop!"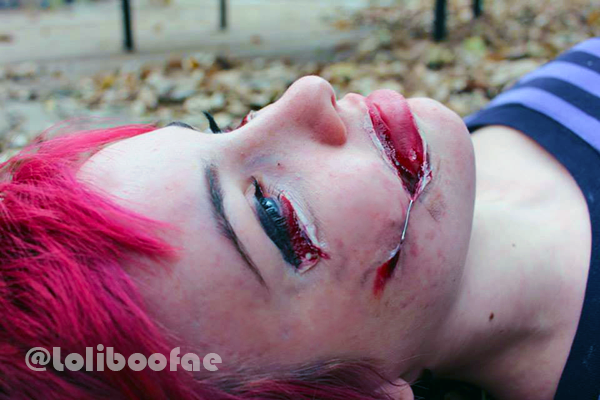 These photos also make me realize how much my skin has cleared up! I really want to redo this look and see how much I can improve on it now that I've learned so much more.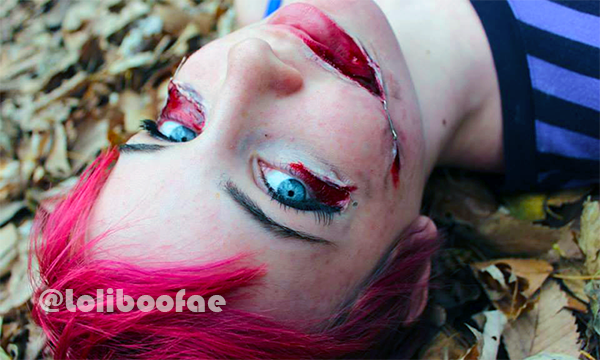 Some of my other looks: