Beetle
Hi all friends. Long did not meet on this platform. May you all always be healthy and keep the spirit.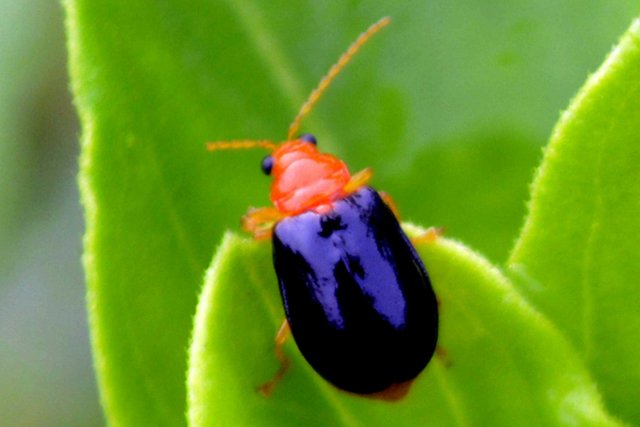 This Photo Taken With :
Camera: Nikon D5200 Exposure: 1/80 Aperture: f/5.6 Focal Length: 55.0 mm ISO Speed: 400 Lens: AF-P DX NIKKOR 18-55mm f/3.5-5.6G VR
Photograph: @bim.scouting
On this occasion, I will share pictures of a kind of Beetle from the many species of beetles on this earth.
I'm sure friends all have seen it. Because this type of beetle can almost be found in all places, and its habitat is not far from human life.
This type of beetle also has many shades. They look beautiful and fascinating.
When you see it, many people want to catch it.
Well all friends. Usually the beetles can easily be found in the morning. Because at that time they started out of the nest to find food.
Thank you for visiting my blog @bim.scouting