Hello to all photography lovers!
First of all, I would like to thank all the participants of this contest because the level was excellent! The Macro photography theme is one of my favorites so I wanted to do a second contest and maybe others later ...
You were 22 participants for this third day of [50 SBD TO WIN] / 🐜 7 DAYS MACRO-PHOTOGRAPHY CONTEST 2 🐜, I was so excited to discover all your works!
Here is the winner of this Day #3 who will be selected for the final and also the 5 other participants whose work was very good! I voted all your blogs and I invite you to participate in the remaining 4 days! 🙌
---
---
THE WINNER OF THE DAY IS: @marjanko
Quick story
Now, it's getting a little creepy. It seams everywhere I go, those little guys are following me. I am not complaining, because I just love them, it's just funny to see them everywhere...
This is one of those times.
I was on my balcony, watching a storm roll in ( Story for another time ). As it started to rain, I packed my gear, to go inside. In process of that, I looked on the table and who do I see ? Jap...
"Everywhere you go, I will follow you!" Zoom in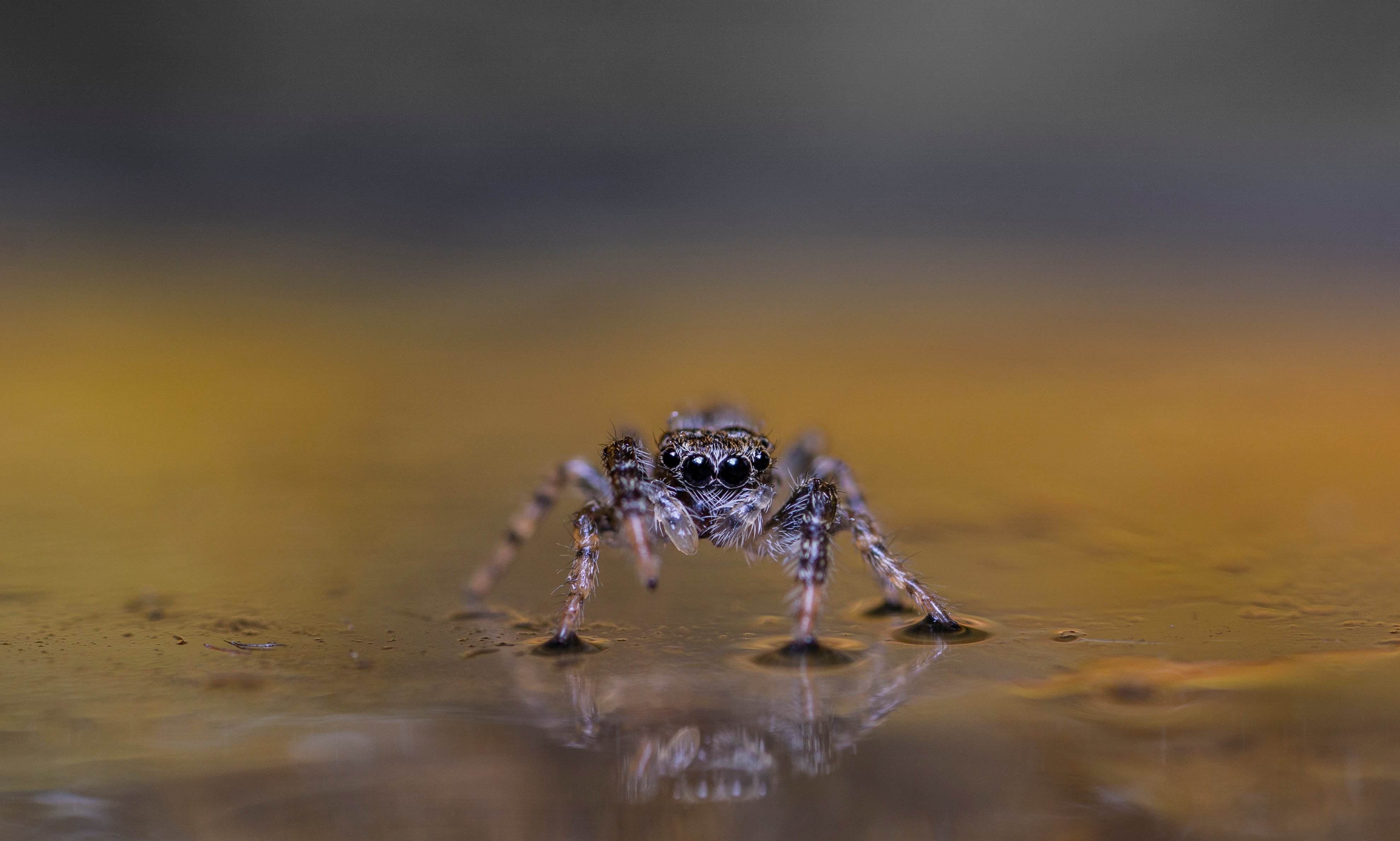 Cropped
Cam: Sony a6000
Lens: Sony 90mm G OSS
Set: F2.8 / shutter 1/125/ Iso 250
Light: Ex. flash, led light , a little sun light too
He was just watching me, how I was running, to get my gear inside the apartment. I was quick enough, to do that, so I was enjoy watching as the rain picked up.
He was still there. This time, he wasn't looking at me, but a way down of the glass table. He couldn't jump off, because his feet, where glued on the table. It was funny to watch him "dance" - to try get away / jump off....
Then the the most amazing thing happened. 🤗

HONORABLE MENTION for:
For the third day of the challenge I want to share a picture of one little lizard.
My children caught this lizard in the garden and were plaing with her. She was small and fit on the palm of a child.
When I asked them to make a photo of lizard I had no idea how to make her pose for me. After all, if she is given the opportunity, she will immediately run away.
I was not interested in photographing it in my hands either. After all, your hands will be distracting from the model.
And then it occurred to me to put her on the hood of a white car.
Thanks to this idea, we have a whole photo session. The lizard kept watching me all the time and did not run away anywhere while I was spinning around her with a camera.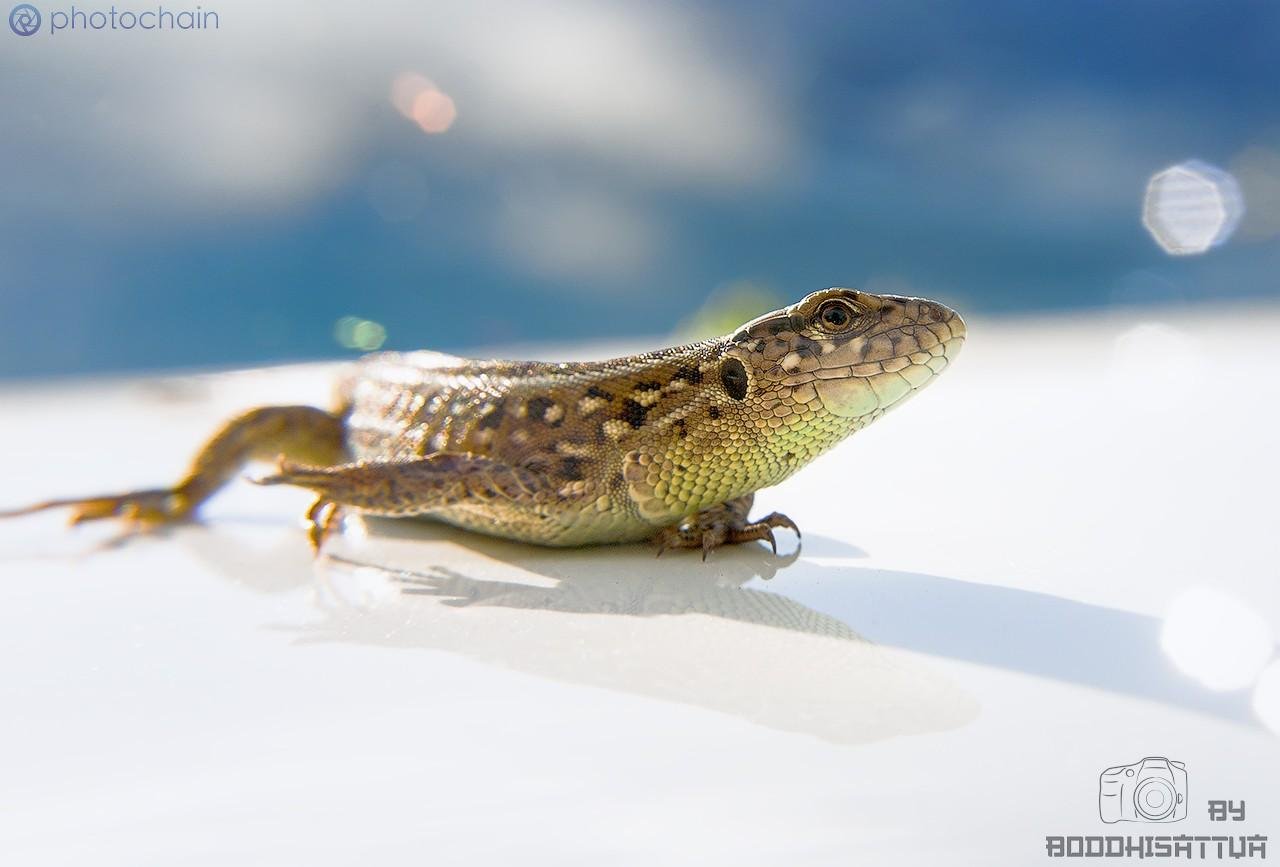 ---
My entr for the 7 days Macrophotography-challenge #2 @flamingirl.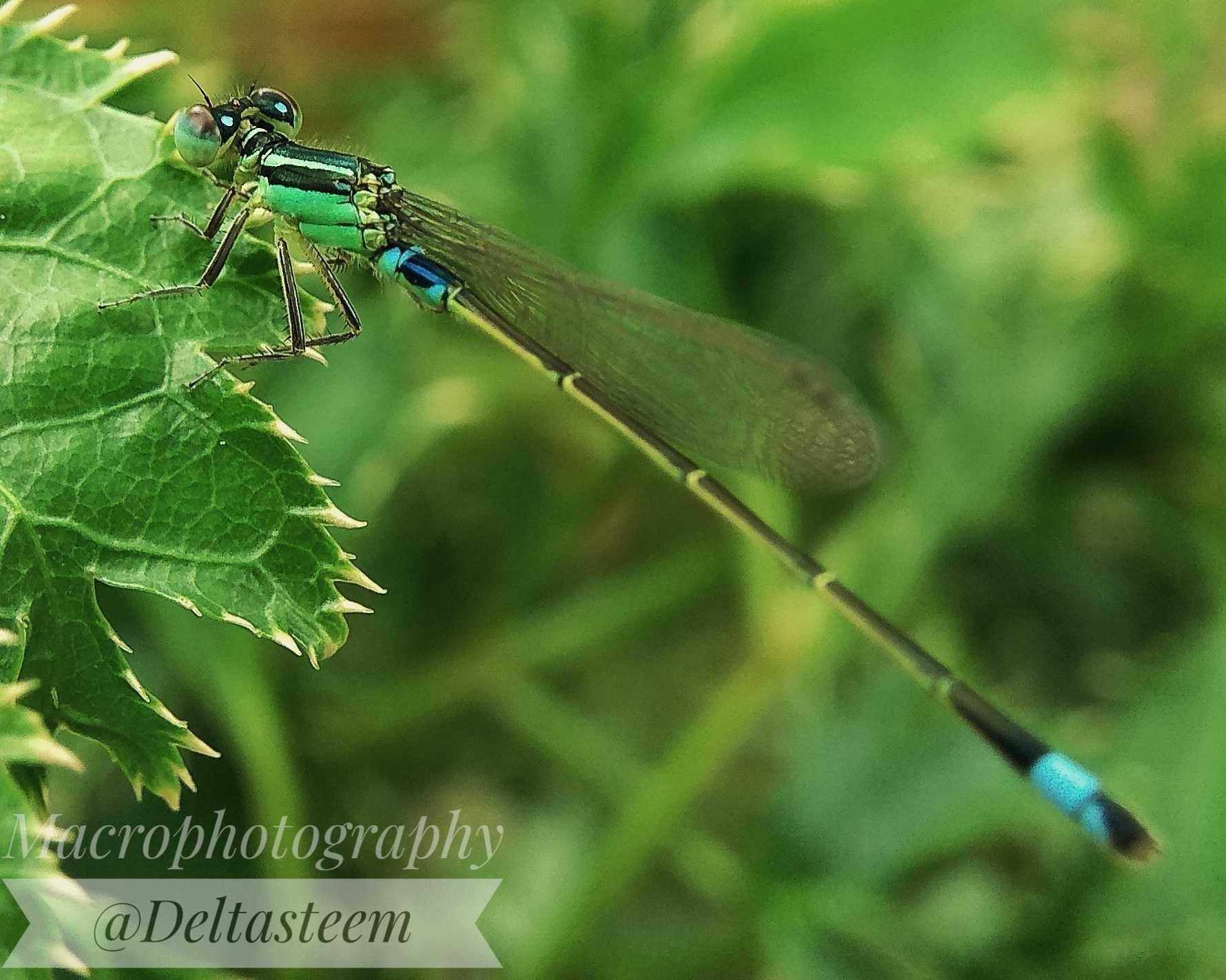 Needle dragonfly.
In macrophotography dragonfly is a type of insect that is easy to find in our environment everyday.
Each campung has a very beautiful color beauty.
Here are some pictures @Deltasteem dragonfly macrophotography..
Macrophotography smartphone Xiomi note 4 + Lensa Macro 45mm nikon L810 modified for smartphones 1/120 sec. f/2 3.57mm ISO 200.
---
The flower that follows the sun does so even on cloudy days
I will not be another flower, picked for my beauty and left to die. I will be wild, difficult to find and impossible to forget.
The below image was one such flower from the wild hike. The morning dew drops spread across petals. Among the multiple flowers on the way, the one was the colorful. There are always flowers for those who want to see them.
The happiness held in the seed was shared as flower.
Below is my entry for Day #3 7day macro-photography challenge by @flamingirl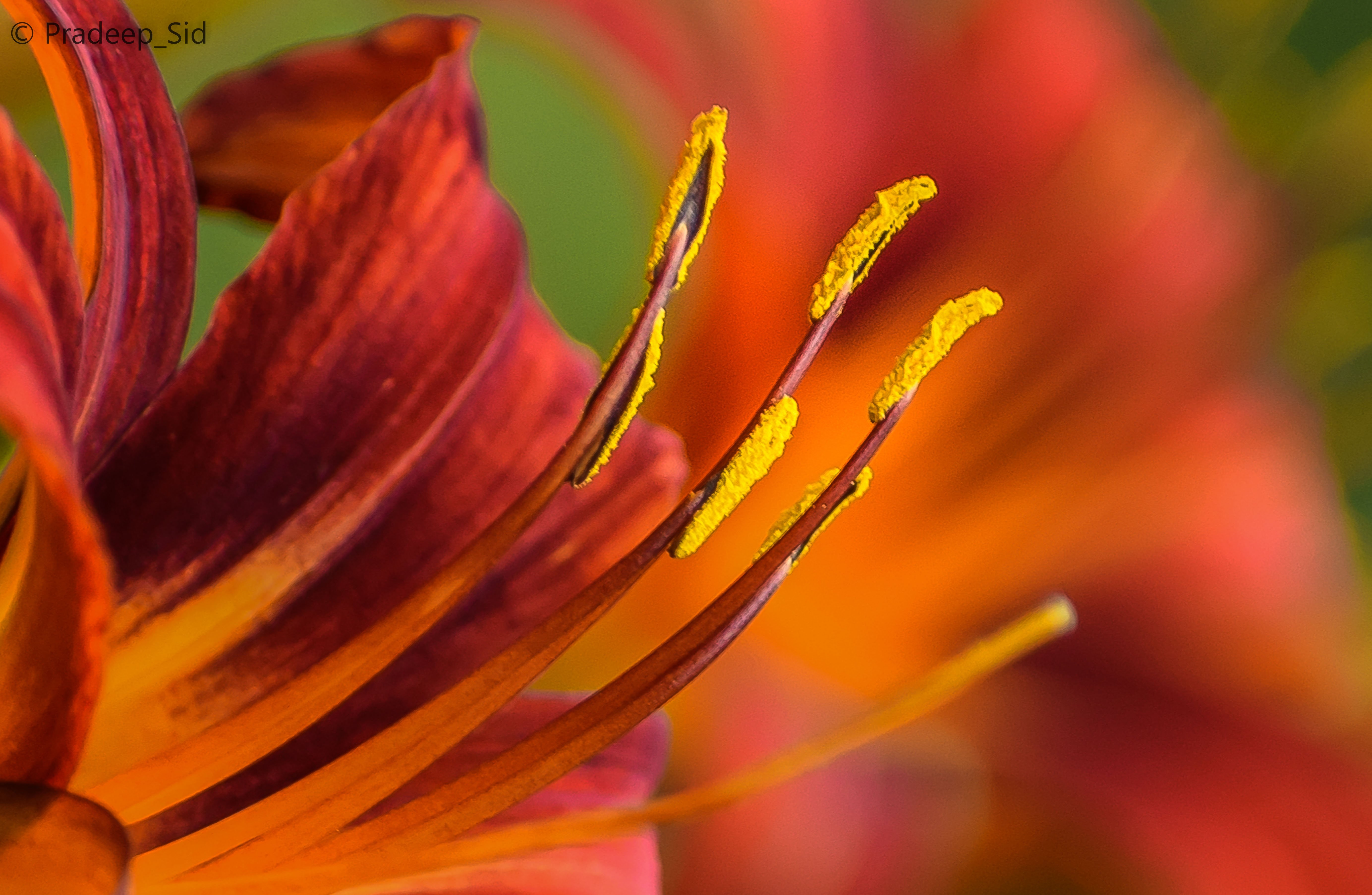 ---
Thanks @flamingirl for this great contest!
I love to photograph insects, especially wasps, butterflies, bees and bumblebees.
Sometimes it is not easy to photograph them: they are timid and quickly fly away)
This wasp is photographed near my house.
There is a large flower garden here, and insects enjoy it.
In this photo the wasp is inside beautiful large white flower.
For the proof, I published more photos of the same wasp, as well as a raw unedited photo.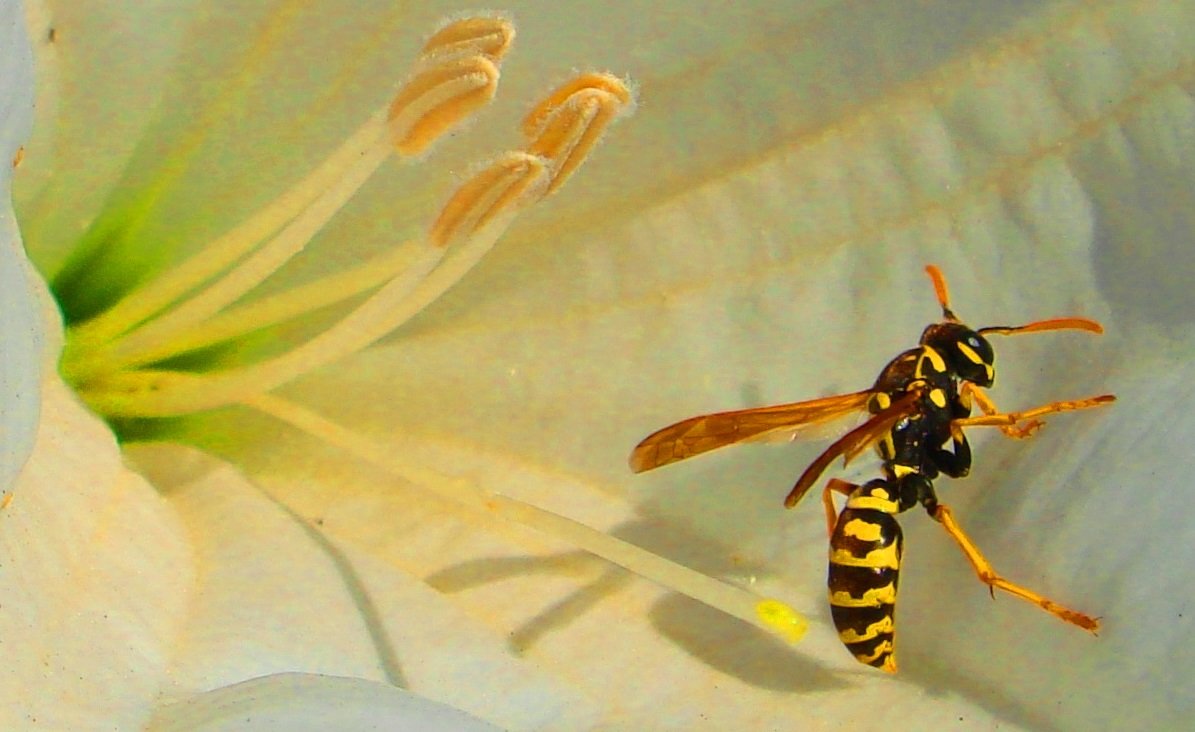 Sony Cybershot DSC-W100 8.1MP Digital Camera
---

Congratulations to @marjanko, @boddhisattva, @deltasteem, @pradeepdee6, @ir3k and Thank you to all participants!!!
See you soon for the DAY #3 of the 7 DAYS MACRO-PHOTOGRAPHY CONTEST 2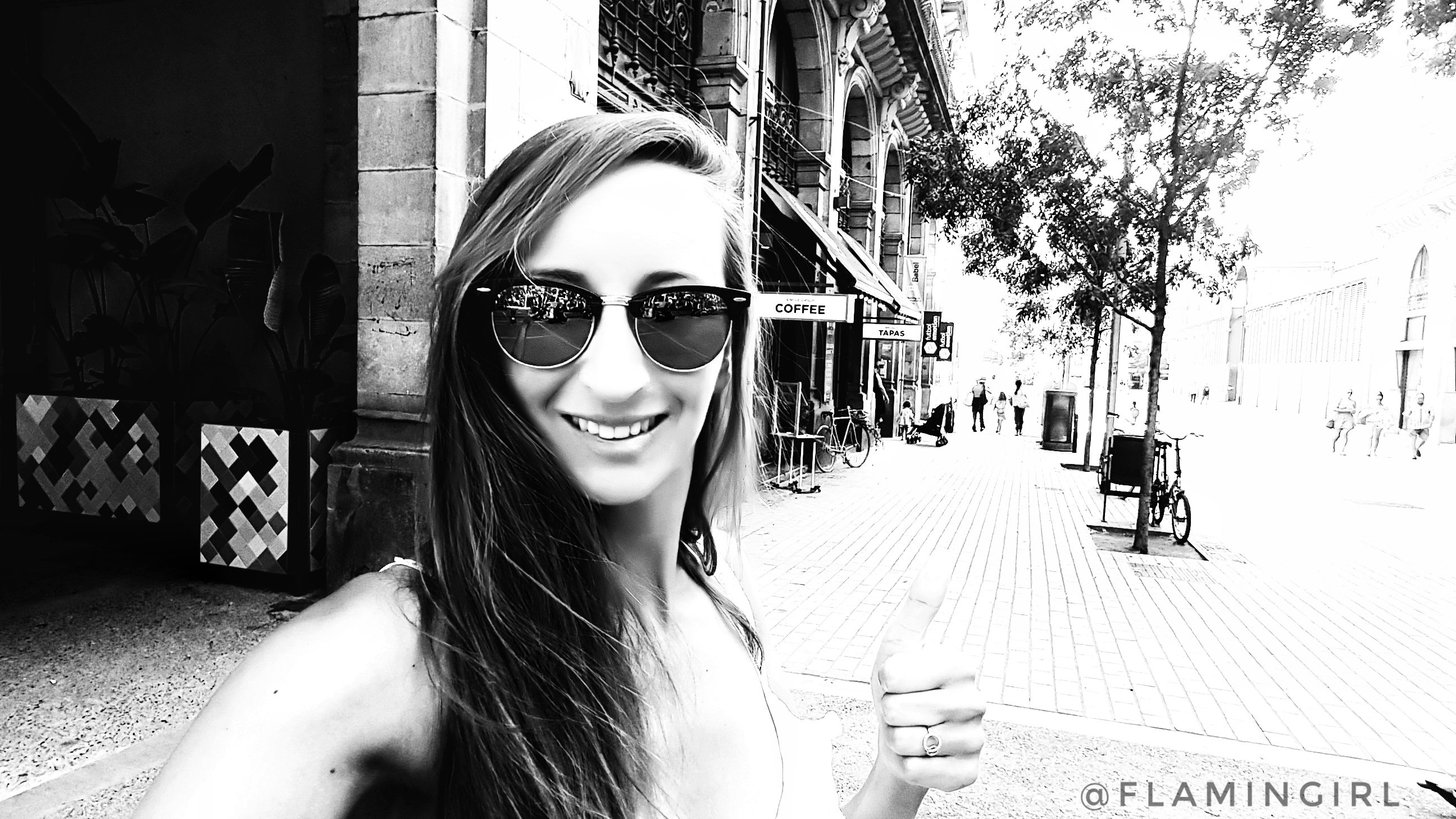 If you liked reading this article, feel free to FOLLOW ME, UPVOTE and RESTEEM! It's always appreciated =D. Thank you all for your support and see you soon for a new flamingirl's adventures!