Quick story
Now, it's getting a little creepy. It seams everywhere I go, those little guys are following me. I am not complaining, because I just love them, it's just funny to see them everywhere...
This is one of those times.
I was on my balcony, watching a storm roll in ( Story for another time ). As it started to rain, I packed my gear, to go inside. In process of that, I looked on the table and who do I see ? Jap...
"Everywhere you go, I will follow you!" Zoom in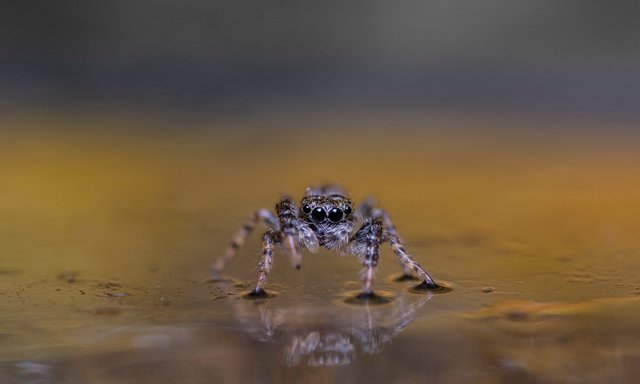 Cropped
Cam: Sony a6000
Lens: Sony 90mm G OSS
Set: F2.8 / shutter 1/125/ Iso 250
Light: Ex. flash, led light , a little sun light too
He was just watching me, how I was running, to get my gear inside the apartment. I was quick enough, to do that, so I was enjoy watching as the rain picked up.
He was still there. This time, he wasn't looking at me, but a way down of the glass table. He couldn't jump off, because his feet, where glued on the table. It was funny to watch him "dance" - to try get away / jump off....
Then the the most amazing thing happened. 🤗
Original .jpg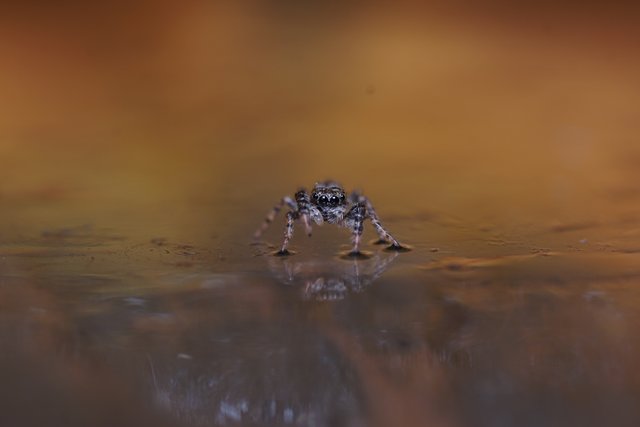 I took my camera ( flash, led light on the side) and started focusing on him... As I got the perfect focus, he was just looking at me and I saw it in his eyes saying "Bro, can't you see? I'm stuck, help me!"
I took just this one photo, then you can guess what happened then ?!🤗
"Just to get an idea, how small this guys really are"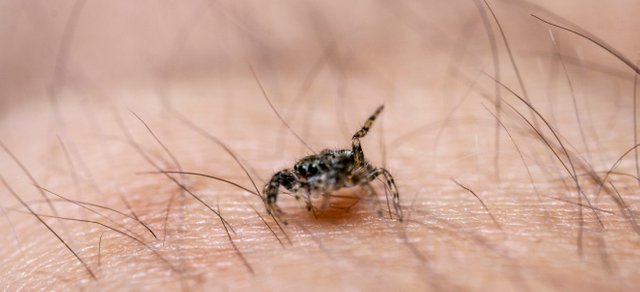 I took him inside. Together we watched the storm passed. 🙂 After the storm has passed, I took him back to my balcony. I have a strong feeling we will see him again... 🤗
So, with this imagine, I'm entering the best macro-contest made by @flamingirl.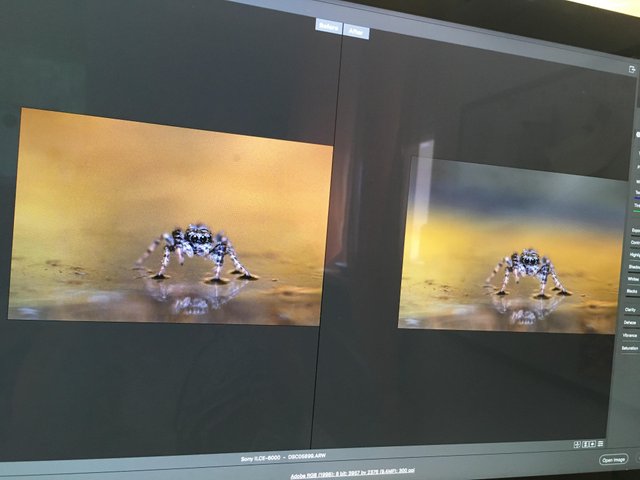 I hope you enjoy the story and if you are excited to see more amazing footage, don't forget to follow me👍
Yours truly, @marjanko 🍀
🍀Enjoy❤️Upvote❤️Resteem🍀