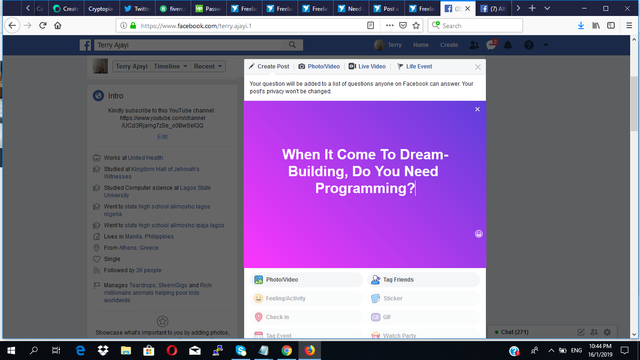 One piece that stays missing from the puzzle when it comes to dream-building is programming. There is no doubt that this is the case, especially in our era, where the entire world is reachable via the worldwide web. Where we are our own first audience, it is still essential en-route 'turning a dream into reality', that we have a virtual sandbox, one in-where we can rehearse our dreams into fruition; an interface that represents our vision and intention. Such interface usually constitutes of a piece of code.
When such sandbox comes with mirrors in the form of a "community of reputable great minds", then, that is luxury. In our era, we have this luxury. 
In some locations, dreaming and the whole process of dreaming is dead-harder. The odds are just mountain-large. A sandbox can only hold sway for some time. Instead of such sandbox playing its original goal of inciting creativity, innovation etc, it now becomes mostly a tool, to sustain inspiration, a tool to keep one dreams alive in dream-bits. In these locations, 'inspiration' may be just everything. 
In general, dream-building and the art of 'turning dreams into reality' isn't very easy. It's a puzzle with pieces and one ever-missing piece can slack or even crash the race or marathon.
As mentioned earlier, in many cases, this ever-missing piece is 'coding'. Being able to code at least, a piece of code.
Well, what i am trying to say is, "this missing-piece should not be so "ever-missing", especially in this era. 
Everyone should be able to 'code with swag' or at the very least 'understand code' or at the very least 'be able to code a measure of code'.
Don't mind my jargon; hahaha, I am adding in code. 
In deep truth, everyone codes. If you speak a language, you code. If you can tell bingo to sit and it sits, you code. If you can tell Johnny to bring you 'that red file' from a filled-shelf, you code. If someone from another location can simply not understand your language, it is because you have coded. If you can't understand my jargon here, that is perhaps because, i have added some code therein.
And no the tech-geeks can't simplify coding or maybe they can but hey, leave that to the layman. 
And no, google can't simplify coding or perhaps, they can but hey, leave that to the google-surpasser
And no, Bill Gates' Microsoft can't simplify coding or who knows he can but hey, leave it to Macrohard.
One way to keep your dreams alive in dream-bits, is thru coding. Forget the world for a start. In the face of mountainous odds, code your intentions however draft-like, then look at this particular UI on your browser each day and be made to marvel by what your intentions represents; then, use the inspiration from marveling at what your intention can represent, to further evolve your dreams towards levels of spanlessness and go from there.
Each person regardless of levels of literacy, location, age, gender i.e 'anyeveryone', should be able to code a measure of code.
@macrohard's intention? 'everyanyone' should be able to code a measure of code, with SWAG.
Your Boy Terry
You can support the development of my projects
To send me FIAT with debit/credit card click HERE or you can send Steem/SBD to '@surpassinggoogle'. You can also delegate Steem Power to '@steemgigs/@ulogs' using this tool.
my "Thank You" is hefty.
Inspire Me
I am Terry, 'your boy terry' and i implore you to kindly buy out time to watch the entirety of my 43:43 mins video below:
If you can buy out more time, please see the entirety of this video:
If you can buy out more time, please see the entirety of this post!
Special Note
If you are a developer or anyone who passionately loves these projects e.g ulogs.org, steemgigs.org, macrohard the teardrops SMT etc and would like to help build it and see that it comes to life, kindly send an email to comsilbronze4@gmail.com
There is a lot to build.
If you are a potential advisor and one who can help with directions, suggestions and connections, please join in too by sending an email to comsilbronze4@gmail.com
Kindly vote for the "steemgigs" witness. 
Dedicating My Entire Steem/Steemit Journey To My Mum
If you want to support an extra witness and you support mine "steemgigs", it will be really helpful.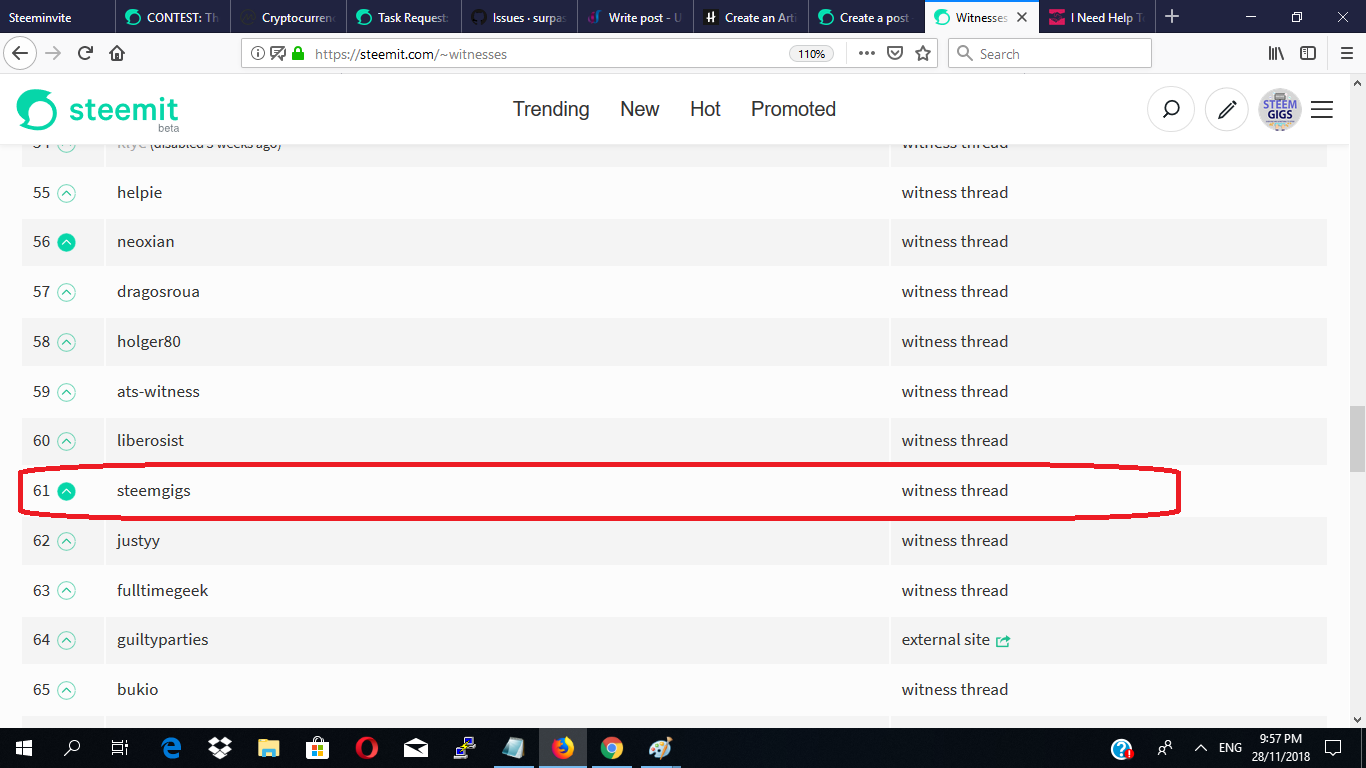 To vote my witness, simply visit https://steemit.com/~witnesses and upvote "steemgigs" or simply click Here to do it on one click!  
Become A Certified Ulogger 
Disregard if you have participated! 
Hi family, note that the whole ecosystem for the Teardrops SMT will be built around "certified uloggers". It will reward "proof of tears" or "mining the human" and will be used also as a token of influence on 3 steem-based interfaces i.e steemgigs.org, ulogs.org and @macrohard; all of which are modeled to "mine the human" into its awesomest version and all of which will be built around "a growing list of certified uloggers".   
It is time to grow this list and gather now. 
Note that the teardrops smt will seek to reward "past deeds" too. The @teardrops token should be loved and succeed, "bulls or bears" because "human" is involved.  Thus, we will build this token around "certified uloggers" as these ones are "true celebrities", who are also "true fans" of human and of the "teardrops token", which  is "an emblem of human".  
It is time to gather now. 
Kindly help me participate by going through this google form and  filling it up, if you have done a post at any time, under any of these tags: #ulog #untalented #steemgigs #teardrops #surpassinggoogle.   
https://goo.gl/forms/jR5sPPoqkwM8zzvl1  
If you have never done a post under any of the tags mentioned earlier above, please read this form carefully and participate, by filling it up: 
https://goo.gl/forms/G1GmCp83lcmM5xeZ2  
Consider contributing a video ulogacy for uloggerstv 
We will gradually be sending out a URL linking to exclusive chat-rooms for "certified uloggers". We will send this in an email.   
Please share appropriate form to any friend or acquaintance, who has a steem account.
 Subscribe to us on YouTube: UloggersTV   
You can delegate a custom amount of steem power to @steemgigs using this tool