"My belt holds my pants up, but the belt loops hold my belt up. I don't really know what's happening down there. Who is the real hero?"
- Mitch Hedberg -
---
I hate belts.
Wait a minute. What I mean to say is that I really hate belt buckles.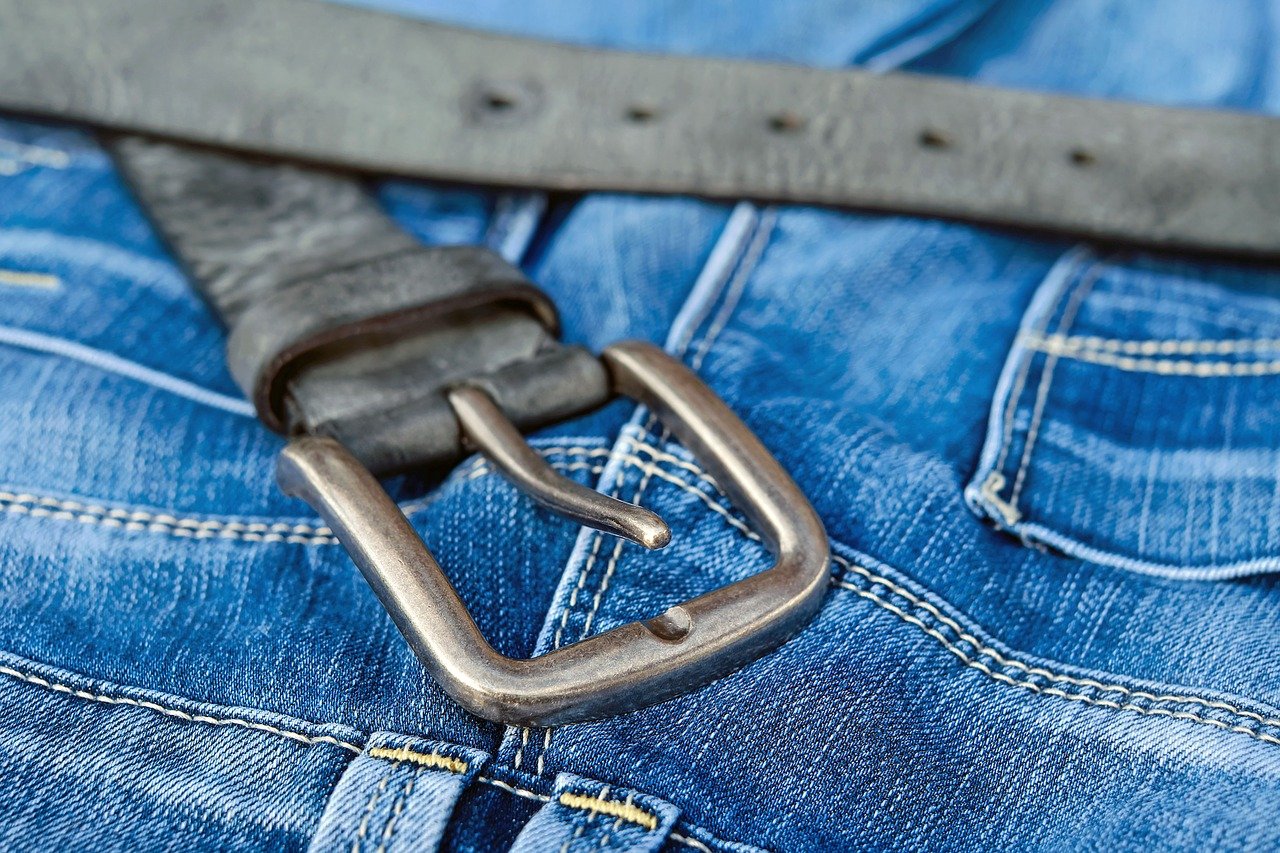 Belt buckles are the worst. ~ Image courtesy of Couleur
Belt buckles are the pits.
Having now survived past middle age and into my "sunset years," my middle has developed an ungainly tendency to droop over any belt that I wear. Guess what that means?
If I'm wearing a belt with a buckle, the buckle becomes a veritable spear, stabbing me in my jelly roll.
Not fun!
And so, being the clever inventor that I am, I have devised "The UnBelt" which I shall now share with you, my loyal Steemit readers.
You too can make and benefit from an UnBelt.
How To Make An UnBelt.
Materials:
Large paper clip
Rubber band
Pictorial Tutorial:
The UnBelt is so easy to make, anyone can do it. Even me.
CLICK on any picture for a full size image, then "Back" to this article.
That's all there is to it!
Once you know how, you can literally put an UnBelt together and install it on your trousers within a single minute.
The UnBelt
Comfortable. Easy to make. Readily available materials. Inexpensive.
Not only an emergency belt replacement, a more comfortable way to wear your pants. Yet another inventive life-hack, brought to you by @creatr.
You're welcome.
FINE PRINT: You may need to experiment with different sizes of rubber bands and paper clips. You can double any rubber band to both shorten and strengthen it by twisting it in the middle and folding it over. You may need to skip a belt loop on your trousers. Try it out and see!
---
~FIN~
Note: If you're reading this after the payout window has closed,
you can still reward it: CLICK HERE.
---
I hate belts... ~ Image courtesy of JESHOOTScom
---

P.S. If you have an "in" with anybody at Steemit, Inc. - Would you please ask them to get rid of these damn, extremely annoying "off-website" arrow/boxes? The have, overnight, made Steemit ugly. There are much better solutions.
---
For more technology articles,
please check out our Library Technology Shelf - CLICK below:

---

---
LOOK! Check out our amazing product:


Introducing: The SILVERengines proton - Image by @creatr
CONTACT US - Will Exchange for Steem
---
Thanks for your time and attention.
You
are why I'm here on Steemit!
I have very eclectic interests and hope, over time, to write about them all.
---
⬇️To Check Out @creatr's World⬇️CLICK Each Image Below⬇️