"Coffee and friends make the perfect blend" - Unknown
---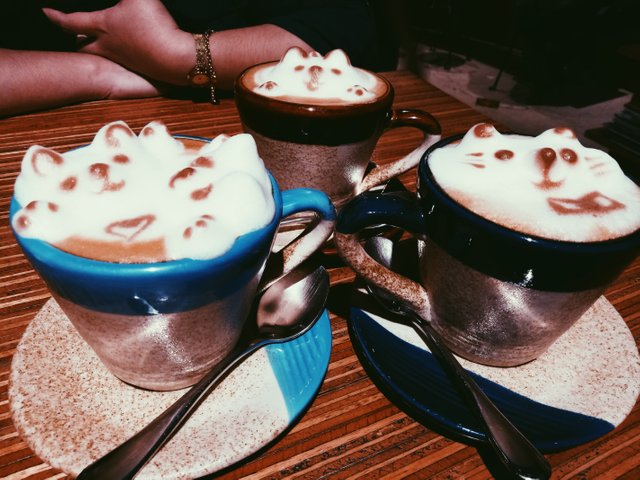 ---
------------------------------------------------------------------------------------------------------
Some people, when having a rough day, find some way to somehow eliminate the bad vibes they've had during that day, find some means of relieving the stress from all the things going on with their life.
Say, going out and getting some booze, partying! Or, eating out at the best restaurants you could think of. Or taking it out on some sports, some healthy way of stress release. Or even just staying at home or in a quiet place, calmed and relax, reading your favorite book. There are hundreds of quick ways to get a break from the tiring day at work.
As for me, aside from reading books, how about Awesome Coffee with Awesome Friends?
Yesterday I went out with two of the most amazing persons I have ever met in my life.
One of them is our very own @Maverickinvictus, who, not only is a great friend of mine but is also my mentor here in our community. He was the one who suggested the place since we went to around his area (much obliged because we love him that much haha).
And may I just say how cute those cappuccinos are?! Dang, I loved the 3D art on the coffee!
Cat design for me, Dog for my bestie, and Bear for Mav!
Aren't they adorable?
---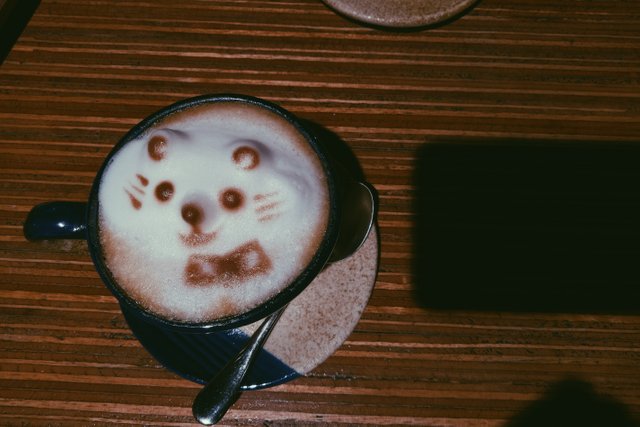 ---
I took the opportunity to take some fancy shots at that coffee shop. The place has a soothing yet sprightly ambiance. The place actually has a homey feeling and that's just one thing to love about it.
---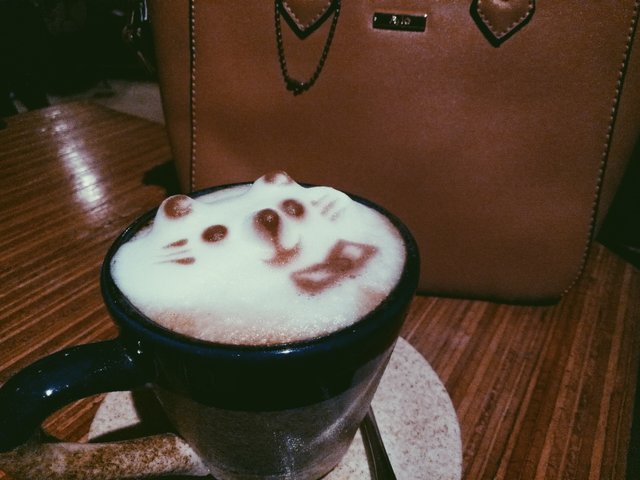 ---
See that 3D effect? I feel like a silly little girl who is amused with the new things she is seeing LOL
---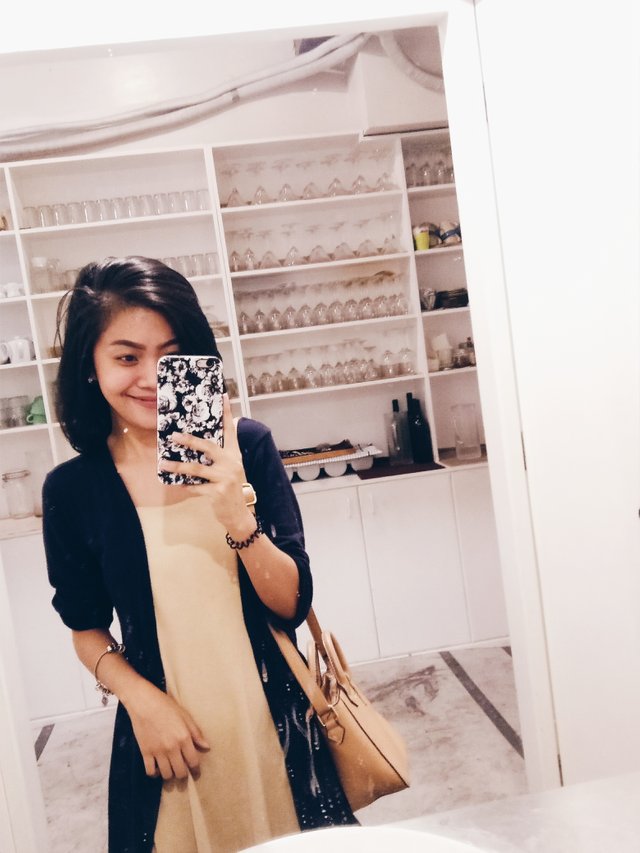 ---
Ooooppss! Can't stop me from taking that mirrorfie!
---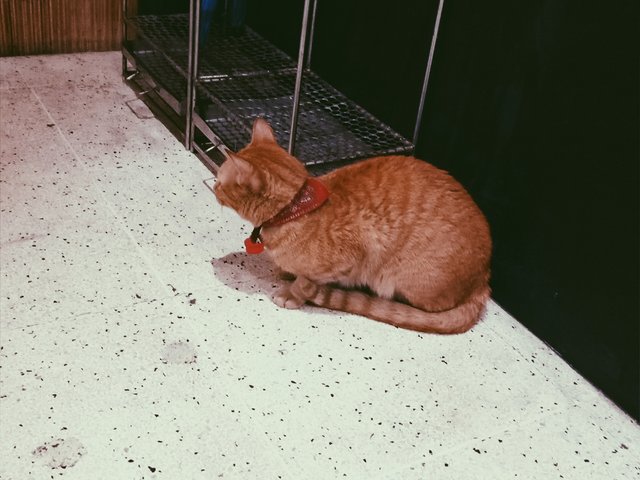 ---
Oh look! Another photo of me. Just kidding, LOL. Can you believe that this cutie cat here is probably the owner of the coffee shop's cat. The cute thing has this unique collar made out of bandana with a bell at the middle making those sounds whenever it moves. So adorable! I noticed that the cat was actually larger than usual, @Maverickivictus even said the cat weighed more pounds than I do. I can't disagree, it's probably true. LOL!
Took some photos before we left. As much as I wanted to take more and more photos, the time wasn't really enough for the chit chat.
We haven't seen each for a veryyy long time. That's considering we are used to having a weekly get together. I call it our "Wednesday Grind". Well, life happens as you all well know so it comes to the point where friends go off on their own paths but still never lose the bond. I really do want to share how much I am happy and thankful to meet these people maybe at wrong place but at the right time.
They are truly, and indeed two of the best people you can ever meet!
---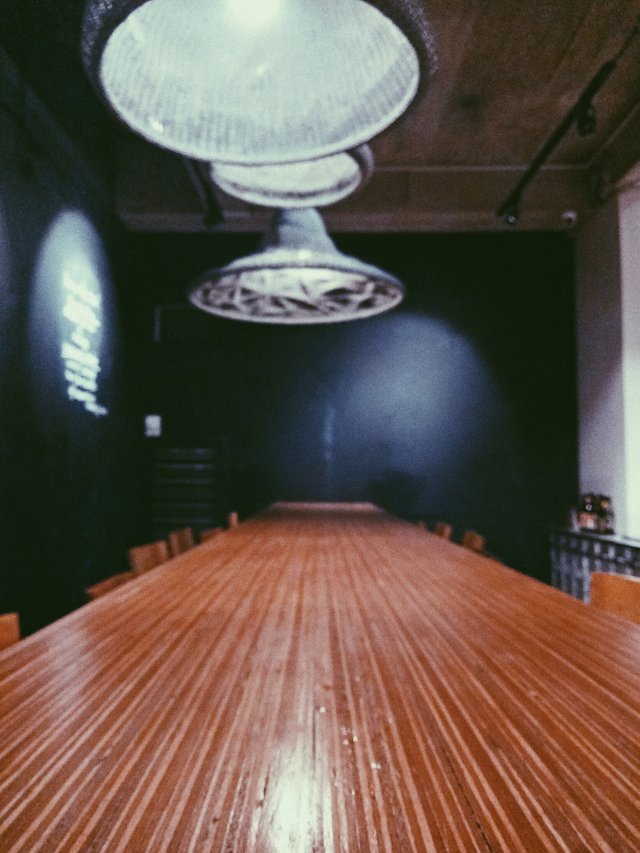 ---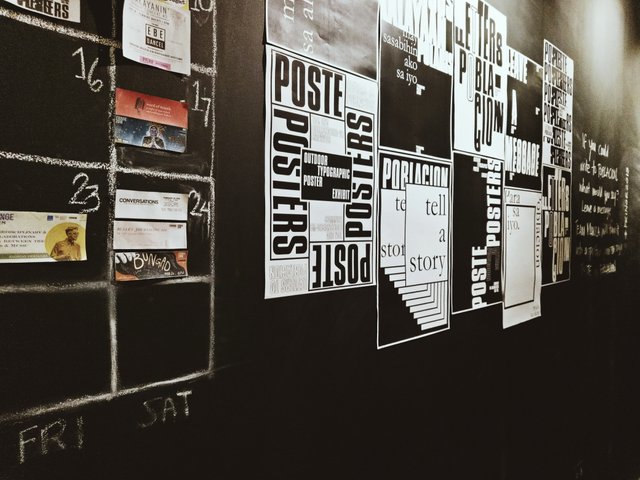 ---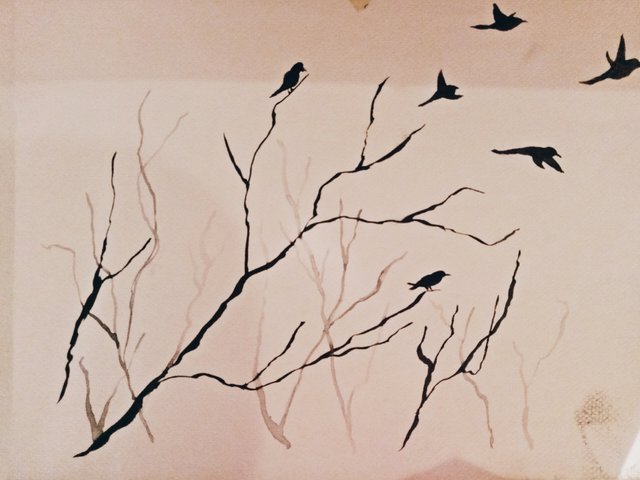 Upon entering the coffee shop, this art automatically caught my attention. I'm not really sure why but there's something about this art that caught the curious cat in me. Maybe it's the drawing technique? If you are familiar with line art, this somehow resembles it. And I have been practicing line art like what I have posted before in my old post. Or is it the minimalist in me that it caught? Or maybe a bit of both...
---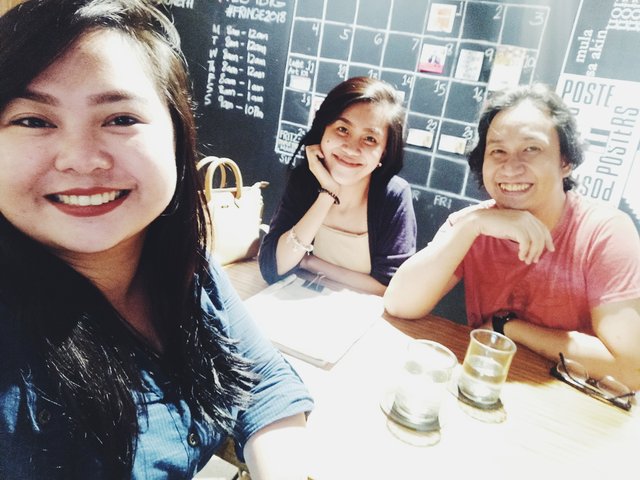 ---
And the two both crazy and lovely friends that I have! Some of our Ohana members might probably anticipating @Maverickinvictus' photo! even @tpkidkai said I'm the only one in Ohana who has a decent photo of this guy. Hahahaha. So for those people whose curiosity has been satisfied about how Mav looks like on selfie, you owe me guys! LOOOL.
------------------------------------------------------------------------------------------------------
I'm really happy to share this with the community. Never ending thanks to Steemit and to all the people who our part of the community. Cheers!
------------------------------------------------------------------------------------------------------
Happy Steeming Everyone!
Please check out our Ohana's blog @steemitfamilyph and join us! Be part of our family who each gives out a helping hand to every member. Or Check out our tag, #steemitfamilyph and discover amazing talents! :)
Thank you for the usual support!