The Strangest New Years Traditions from Around the Globe!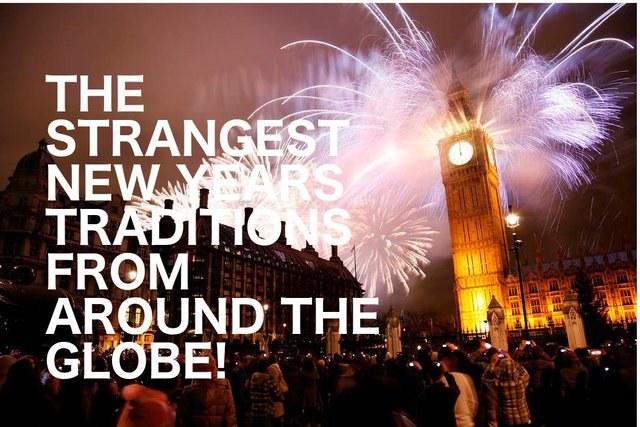 New Years Eve is a time of celebration, remembering the highs and lows of the past year, but most importantly... for looking to the future.
Many people across the globe start new years resolutions, plans to help improve their life in the following year. Whether that be through exercise, work or education, the 1st of January represents a new chapter... a new beginning in which to start a fresh, and work towards new goals.
However, before these new years resolutions begin comes the 31st of December... New Years Eve! Different cultures from across the world spend time with family and friends, socialising and having a great time.
But, some cultures celebrate this annual event in a slightly more special, or... strange manor. Well, strange at least from the view of a normal guy from England!
So, let's begin! Here are my top most unique and strange New Years celebrations from across the world.
Sleepover in a Cemetery (Chile)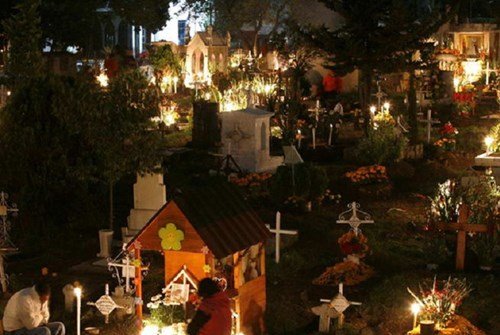 Source
While under going research for this list I discovered that many New Years traditions focused on gaining luck for new year or partying. Chileans in the city of Talca however are more focused on their lost loved ones.
Many celebrate New Years Eve at their local cemetery where their deceased family or friends are buried. They believe this helps them to feel reunited and connected with the dead.
Although I normally try to avoid cemeteries... and especially at night! I believe this is actually a nice way of remembering and even creating new memories with friends and family who are no longer with us.
Interestingly, this New Years Tradition is apparently fairly new and has only been practiced since the late 1990's.
Frozen Lake Jumping (Siberia)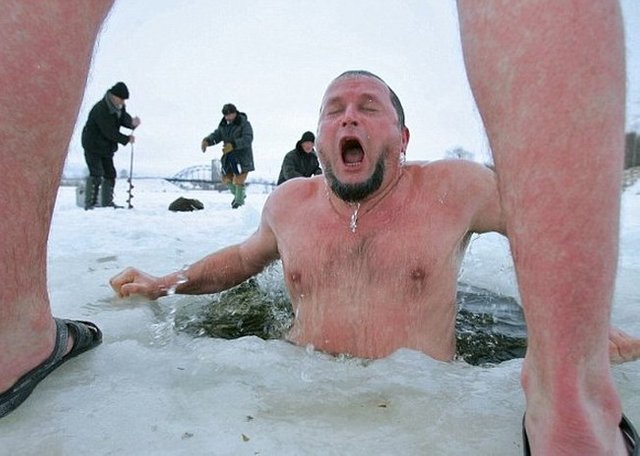 Source
Siberians are widely known for being hardcore and their New Years tradition is no different.
Siberians all over Russia jump directly into frozen lakes or rivers, just to make things even weirder and more insane, they do this while holding tree trunks....
Personally, I think this tradition is mad! or... maybe i'm just a wimp!
Life sized Stuffed Mannequin Burning (Panama)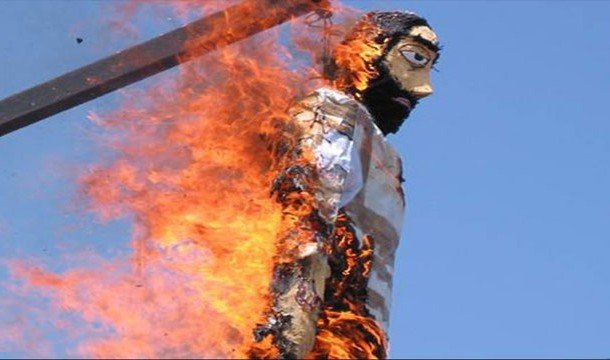 Source:
Panema's New Years Tradition is based on forcing away evil spirits and ghosts so you can start the new year on a positive note.
But, how do they achieve this? By Burning life sized dummies stuffed with fire crackers.. of course!
Personally, I think this tradition sounds the most fun on this list. The noise created from the burning dummies and firecrackers wards off evil sprits and ghosts.
You may be thinking this is strange but not unbelievable, similar to the 5th of November in the UK, minus the fire crackers and evil spirits of course.
But... the dummies are made to look like famous people or politicians (I'm sure there are many politicians/celebrities you have already thought of who you would love to replicate and burn!)
The Fist Fighting Takanakuy Festival (Peru)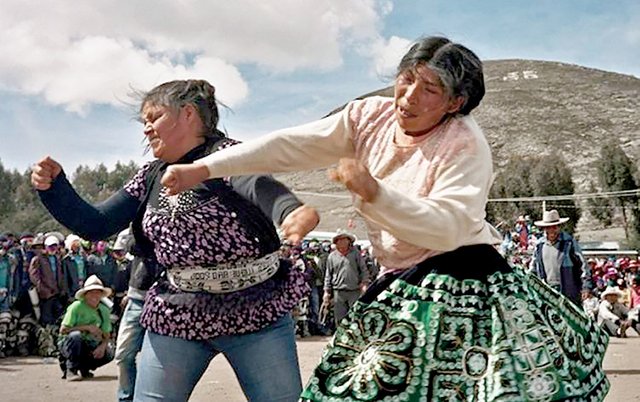 Source
In my opinion the Takanakuy Festival in Peru is the most brutal and bad ass New Years tradition around! If not a bit, well... bonkers!
The town of Santo Tomas in Peru hosts a yearly Christmas tradition where locals pair off and partake in a host of bare knuckle boxing matches. Men, Women, Children, the elderly, they all get involved!
Growing up in Santo Tomas area of Peru isn't easy, the hard, rocky mountainous terrain have led to a hard, tough people. So it makes sense their festive traditions match the lifestyle, forget Christmas cards! nothing says Merry Christmas to these Peruvians like a bare knuckle punch the face!
Jokes aside, what's the reasoning behind this tradition?
It is all based around settling disputes of any nature and entering the New Year with bad blood behind them. Despite the beatings, it is actually a happy and joyous festival promoting celebration.
Well, there we go! My top strangest New Years traditions from around the globe.


Source
I hope you all had a great christmas and I wish you all a happy new year.
Let me know in the comments what you plan to do for New Years this year, are your plans stranger than these traditions!?.. probably not! :P
All the best,
Will