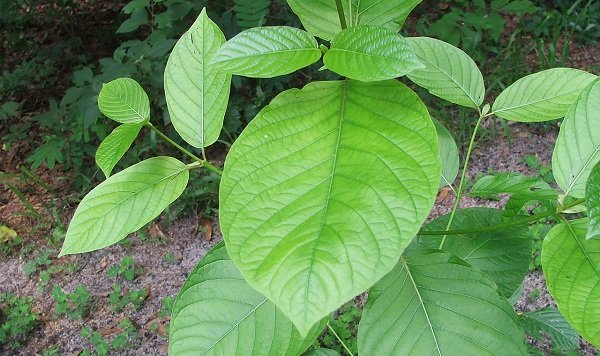 For many, what began as an obscure botanical from South East Asia called Kratom, has proven itself to be an answer for low moods, and pain relief, as well as an alternative to dangerously addictive opioids that can depress the respiratory system.
I think that we can all agree that pain is one of the least desirable things in this world, and when pain is non-stop, it can make life unbearable!
With the help of the internet, many Americans have turned to this little-known plant in a desperate hunt to find an answer to their pain, and bad habits, without having to subject themselves to the harmful side effects of alcohol, and pharmaceutical drugs which have already become well-established institutions in America.
Within the past several years, kratom has been popping up in head shops all around the country in flashy little foil packs. In my opinion, people who market kratom in this way are not only doing the plant's reputation a disservice, but they are also overpricing to the nth degree, which is highly disrespectful to any would-be consumers.
This destructive marketing technique has also singlehandedly allowed government agencies to use association fallacy in order to attack kratom's reputation in attempt to pigeonhole the beneficial leaf, by falsely floating the idea that it is on par with synthetic drugs. That brings us to where the horrible lies, and concerted disinformation campaign began.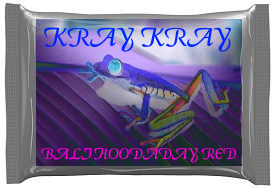 On 08/2016 the DEA announced their intent to implement an "emergency" ban on kratom. However, before this ban was officially published to the federal register, there was a period of time where the public could submit their comments regarding the notice.
The backlash was enormous, and the DEA was inundated with well over 22,000 comments 95+% or more which were positive and in support of the botanical, this was accompanied by a letter from 50 members of congress, which eventually led to the DEA's decision to promptly withdraw their notice of intent to "temporarily" ban the herbal remedy.
This really caught my attention, not only was it virtually unprecedented that the DEA would back down. I took note that the powers that be would not give up on their efforts to ban the plant. They were feigning defeat, while masking their intention to continue their efforts at a later date.
When you realize the business nature behind these types of moves, you also realize that the money power behind these lobbies do not give up easily. The only difference now, is that they are attempting their chicanery in the age of the internet, where people have become well-informed, and are therefore, fooled less easily.
DEA passed the rock to the FDA and said we'll wait for their eight-factor-analysis on the plant. A year later the FDA joined into the fray making wild and ridiculous claims about kratom-related deaths. Basically, it reached this cartoonish level of insanity where a man who died of a gunshot wound to the chest, who had kratom in his system, was considered by the FDA to be a "kratom-related death".
Smart Man Cleverly PWNS FDA PR Representative
Video courtesy of: Plugged in Magazine
Most of the so-called kratom related deaths included people who were intoxicated with other drugs that could with ease, induce respiratory failure (Fentanyl etc). The kratom lobby foresaw the FDA's bravo sierra in advance so they promptly funded an 8-factor-analysis of their own, this in order to preemptively debunk the intentionally misleading science that the FDA was to publish with the help of their deceitful secret-algorithm.
Congress again, wrote a letter to the FDA which muted their failed effort to ban the botanical. Then in comes the dirty tricks. FDA defers to the CDC, and 'suddenly' there are kratom products that are turning up contaminated with salmonella, and as history tends to do, it repeated itself.

Is the Government Poisoning Kratom Products?
Many of you may or may not be aware of the fact that the U.S. government poisoned alcohol products during prohibition in order to discourage the use of alcohol. This resulted in the deaths of at least 10,000 people nationwide.
So it begs the question; are people affiliated with the U.S. government, or private industry poisoning kratom products with salmonella in order to get it banned, so that the big pharmaceutical industry can capitalize off of synthetic chemicals derived from mother nature's gift to mankind?
Inquiring minds want to know, and in this day and age, inquiring minds will probably find out. I'm hoping that there will be whistleblowers, and if this is happening, the people who are commissioning, or carrying out the poisoning, will be held responsible for their actions.
It takes about a billion dollars to grease the skids enough to pass a drug through the FDA. That's a lot of money, and within some of these corporations it is a well known ethos that competition is a sin.
So don't doubt for a moment, that interested powers wouldn't pull some shenanigans in order to secure future profits for their drug which has yet to be approved.

In the age of Trump, I am hopeful that these kinds of things can be covertly discovered, and then publicly disclosed for the benefit of the people. That is my intention with this article. If you resonate with this message, then please go ahead and share this post with people who you think might find it interesting.
Also, if you know someone who knows someone that can help or add insight please do send them the link. You never know when the right person at the right time, can fall perfectly into place. This is when the seemingly impossible can happen with the greatest of ease!
---

---
Source of images: [1] [2] [3] [4] [5]
Related Documents: