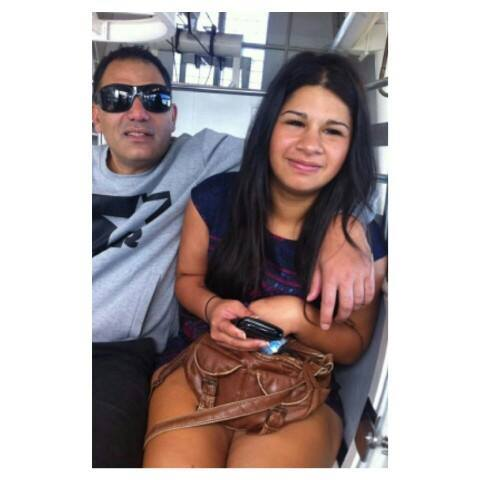 This is my dad and I.
I think I was about 16 in this photo and I still really really miss that bag haha
That Starter jumper that my dad has on, is now mine. I love how when he doesnt want his jumpers anymore its a race between my sister and I to who gets them.
In my prime teen years, for some horrid and hilarious reason, I had a fear of human touch shall we say.
Whenever my dad would hug me, I would kind of freeze, look horribly umcomfortable and maybe even sweat a little.
Refer to the image for an illustration of the above 😂😂 This is literally what used to happen when anyone would get too close.
I still feel stink about that. Almost shutting my dad out whenever he was trying to be close.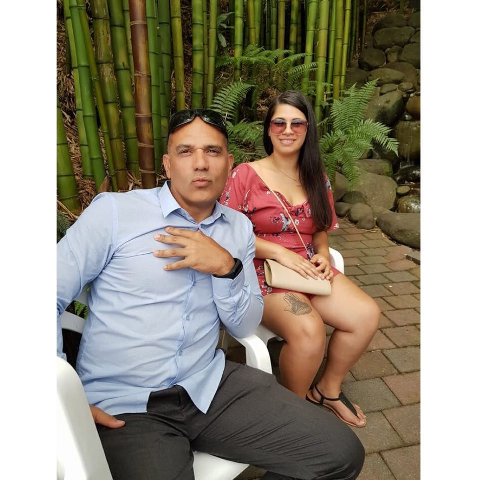 Fast forward a few years
Now here we are with this one which was taken maybe just a few weeks ago now.
That playsuit is my favourite garment right now.
And my dad looks like a pretty slick dude.
As well as that tattoo on my knee, I also have a little dove on my foot and a remembrance jewish star on my wrist for my Koro Brion.

When I look at these pictures side by side, it not only reminds me of everything that has happened over the years. It also reminds me of how far we have come, as father and daughter.
I have always been pretty close with my dad albeit, more closer with my mum growing up, but now at this point in my life I am super duper close with my dad.
My dad is there for me through everything and thats what I appreciate the most.
We're almost the same person! Our humour is almost identical, we can laugh for hours and hours and not get sick of it. He motivates me in everything that he does and in every way that he treats life.
I look up to him and everything that he has accomplished in life (main one being a dope daughter like myself)and I turn to him with any and all issues that are on my mind because I know he can fix it. My dad fixes everything.

My dad is my financial adviser. He's my councillor. He's my life coach. He's my backup. He's my dance partner. He's my nerdy mate. He's my laughter. And sometimes, he's even my loan provider. He's one of my best friends in life.
He is my favourite person.