Borderline Personality Disorder Awareness Month - May
Borderline Personality Disorder - one of the most feared personality disorders that physicians, psychologists, and psychiatrists feel is the hardest to grasp; and they aren't alone.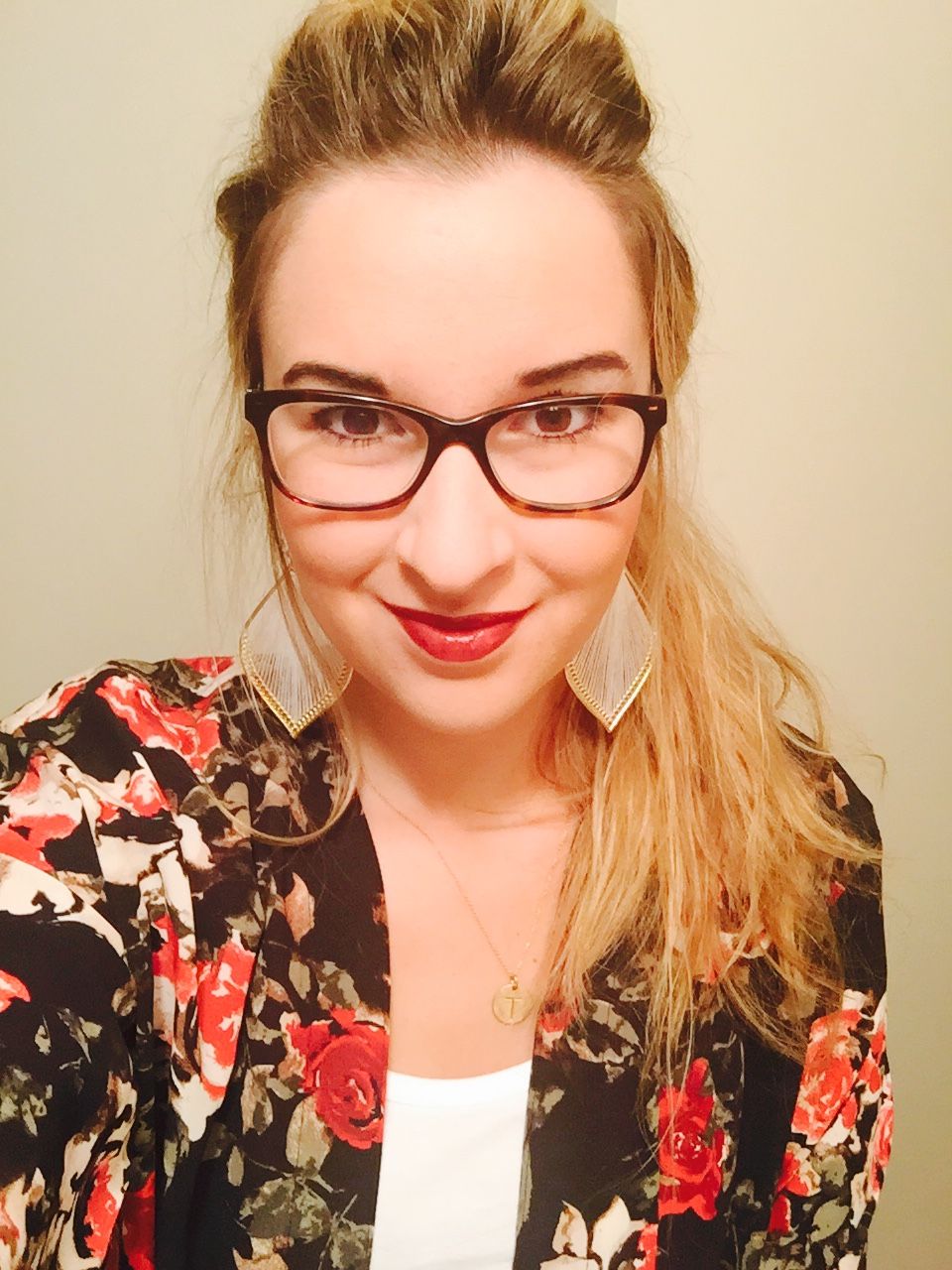 I suffer from BPD and was diagnosed in May of 2013 when my parents made the tough decision to take me to the hospital as my health was out of hand and they knew they had to take me somewhere where people would take care of whatever might be going on. I was anxious, not eating or drinking, and in a month of trying to hide how bad it really was, I had lost 20 Ibs. My anxiety did have a major effect on what was going on, but for years my family watched me turn into a different person, and one that I vaguely knew either. Is this the whole story...no. That would take forever. But hopefully a small look into a not so talked about mental illness will help.
To be honest, most of the time I didn't know I was doing anything wrong. I thought my fits of rage and yelling were deserving of the situation. I felt that interrupting and correcting everyone from family to complete strangers was necessary to keep them from thinking anything other than what I thought was the truth. I continually felt as though I had no idea who I was and struggled with questions that mirrored any type of self identity. Meanwhile all my abnormal behaviours became the reason for pushing away my family. The worst part of that and BPD is it is the one personality disorder where you are able to recognize your behaviour AFTER it has been put out there and the damage has been done, and you are filled with an unescapable amount of pain and regret that can't be undone. It is one of the most dangerous parts of the disorder because when acting indecently towards others, you don't realize it. Only after once you have caused someone grief do you live with it and the vicious circle continues.
One of the biggest take aways since spending the past 5 years trying to learn, manage, and cope with BPD is that in a world where one person suffers from BPD, everyone suffers from it. When I was at my worst, my family was going through the worst and just as traumatized. I was a victim of a personality disorder, but so were the people around me and that should never be forgotten. That in these events you AND your loved ones feel helpless. And in honesty there is nothing either of you can do about it until the management of the disorder starts to be underway. I remember all I wanted was love when going through this but couldn't stop pushing those who loved me away. I don't imagine a more painful feeling than that.
I encourage everyone to learn about this disorder as it goes unnoticed for quite sometime because it is usually chalked up to bad behaviour, or momentary lapses in judgement. It is more common that what you might think and it is possible for anyone to suffer from it as they are unable to determine whether it is genetic or brought on by your childhood. It is the classic Nature vs. Nurture problem.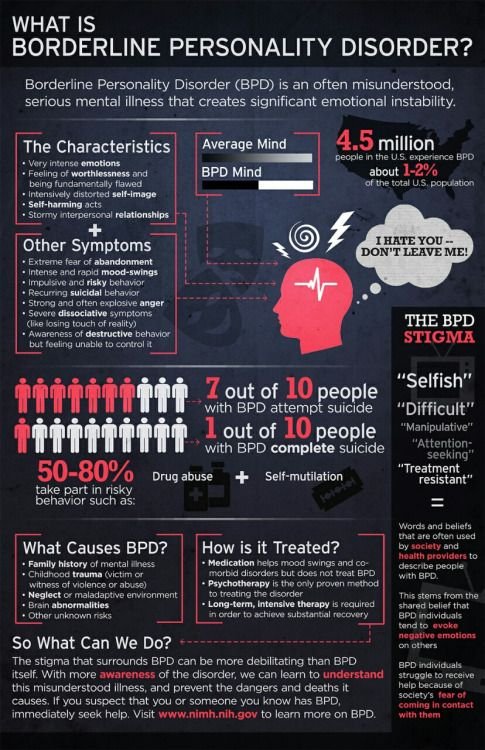 Source:https://www.pinterest.ca/pin/AWht437lWVqOUaMzIyuY2Vm1hYp933ODYOGRCPurRh6n8xFv2F3qHds/

FOLLOW - COMMENT - UPVOTE - RESTEEM