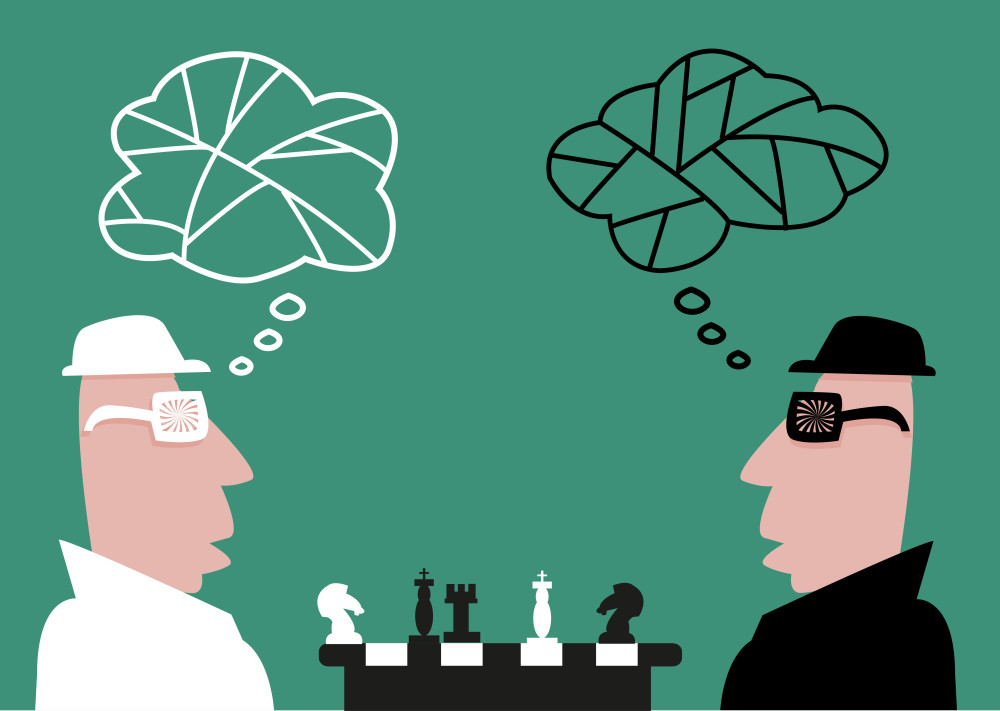 Overview
I have no hesitation in saying that games have, and always should, play a role in our societies, but all games, and particularly those with the potential to create real impact, need to be accompanied by unambiguous language and highly- targeted epistemological frameworks. Distinct delineations between games and reality have never been blurrier, and in consequence, the political rhetoric has never been more misleading and dangerous. Just as Pokemon Go and World of Warcraft are games, so too are fake news, satire, and propaganda. As a society, we're no longer collectively aware of whether we're playing these games or being played (and I'm convinced it's the ladder more often than we realize). We all like to wear an outward portrayal of clarity and comprehension, but I'm far from convinced of our honest and authentic understanding of objective truth (unfortunately, our votes speak volumes).
Games and Political Correctness
There's little that can be done to slow down the advancement of impactful games, and I really wouldn't want to, but I do see potential for impact around how we talk about them and how we support their societal integration. First and foremost, we need honest language (or perhaps more precisely, what Kim Scott calls Radical Candor). I used to have such a clear understanding of political correctness, but the term has been twisted and tormented, by all political factions, to the point where its very utterance leads almost inevitably to misinterpretation. The variety of subjective preconceptions and accompanying rhetorical undertones creates an almost infinite number of "truths" every time someone claims to be correct, politically or otherwise. Our language and rhetoric has been gamified just as our fantasies and sports have. It's time to cut through the bullshit of what it means to be politically correct by encouraging objective honesty and bravery in pursuit of translating truth when it matters. Comedians and satirists (political gamers) such as Steven Colbert are clearly obfuscating objective truth, but part of their unfortunate intrigue is that you never hear them make the outright declaration of it being the case. I'm in no way denouncing these sorts of games (I actually think satire is critical to a healthy democracy), but I do think that those who hold the most power (game developers) have an obligation to speak honestly about what their game is really meant to be and do. To dive deeper into the complexity of satire, I recommend Malcom Gladwell's insightful deconstruction, The Satire Paradox, from his Revisionist History podcast. Being correct politically should involve nothing more than the use of objectively accurate statements to benefit society. How we've gone from that to where we are today is beyond me.
The Fine Line of Theorycrafting
As long as there have been games, there have been sub-cultures looking to better understand, and at times exploit, the underlying structure of those games. Theorycrafters (though they weren't always called that) are critical societal players. They investigate (often mathematically) the most foundational elements of their favorite games. How was the game created? How does it really work? What can be understood about the underlying algorithms to help me succeed? While there's concern that theorycrafters undermine the "spirit of the game" and create niche, ultimately harmful, echo chambers, I think it's also worth investigating how a deeper understanding of a complex game might lead us towards more responsible ways of developing and playing them. It's no surprise why hacker George Hotz was hired by Facebook after exploiting a vulnerability in their system. The most challenging games we play today involve unrivaled complexity, global implications and dynamic change at every moment. I see no reason to alienate those looking to understand the deepest structures of these complex systems; their acceptance just needs to come with more open forms of collaboration and the creation of strategic policies which aim to maximize the ultimate good that can come from empowering them. It's a slippery slope, but an inevitable one that we might as well look to leverage, much like the advancement of technology itself.
Our Collective Move
It's never been more important to communicate honestly and listen critically for subversive and hyperbolic rhetoric. Beyond information itself, games are perhaps the most ubiquitous actuality we've ever encountered as a society and species, and their underlying theories represent a fascinating phenomenology that is as dichotomous as it is human; crossing lines of race, sex, status, and culture. Unfortunately, these games we've all grown into, which show so much promise for fun and prosperity, have also fragmented and grown around us as the lines between them have become perilously clouded. If we are to look towards positive refinement and an indefinite progression of the games we enjoy playing, then we simply can't afford to stay the course. Our current trajectory will only lead to further player polarization, leading to distinct winners and losers, and with games of this scale, we sink or swim together. It's time to make our move.
Credit:
Header Image
The Satire Paradox
Much ❤
@Tayken
---
♡ ♡ ♡ ♡ ♡ ♡ ♡ ♡ ♡ ♡
Connect on: Instagram | Twitter | Facebook | Snapchat

Support My Blog-Shaped Pirate Ship: 1EB9MEfCC3fYo6dmW7zuWFJDVC53GVNA8J (BTC)
♡ ♡ ♡ ♡ ♡ ♡ ♡ ♡ ♡ ♡