Who would imagine to spend a childhood in Muds, playing in farm fields and carrying family legacy ??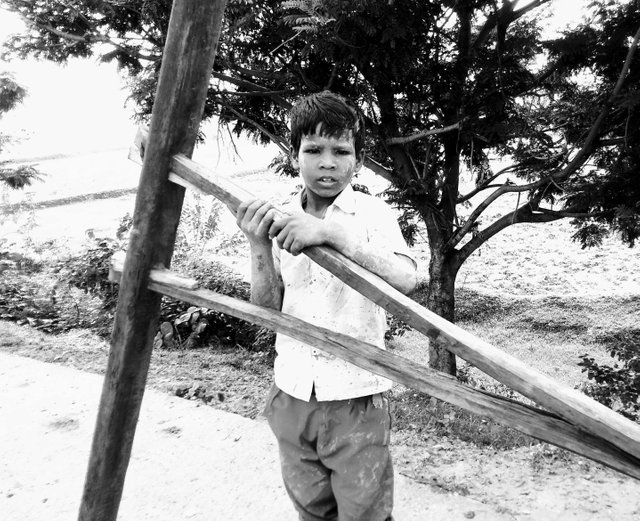 ---
Everyone out here love to have a luxurious childhood playing with pom-pom, soft toys, running in parks, going to expensive school, or visiting shopping mall, sleeping in cushion filled mattress etc.
But do you know there are other side of world too, where kids are more into helping their family since childhood and do not even thought of going to school. They started to carry the family job of farming.
Today, on a early morning walk, i came across one such boy , with mud splashes all over on his face and cloth, carrying the wooden leveller on his shoulder towards his field.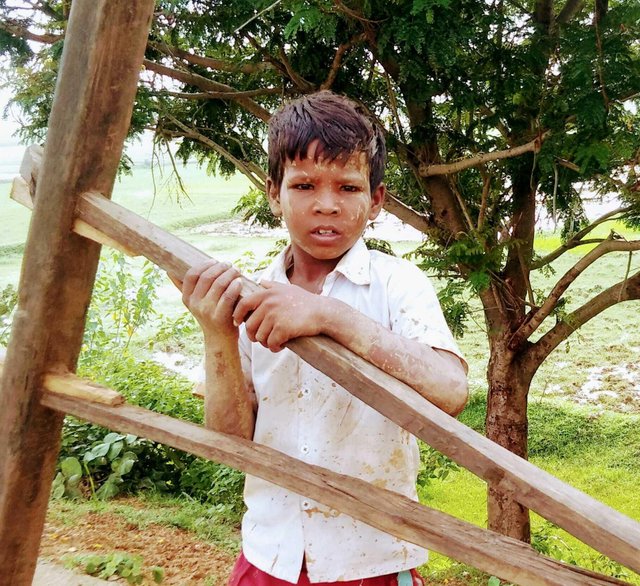 ---
Actually there were 3 brothers who were carrying the leveller on their shoulder , walking ahead of me and keep stopping after every few steps . Taking some breath they again start moving, I kept following them for a while, untill i get hold of them.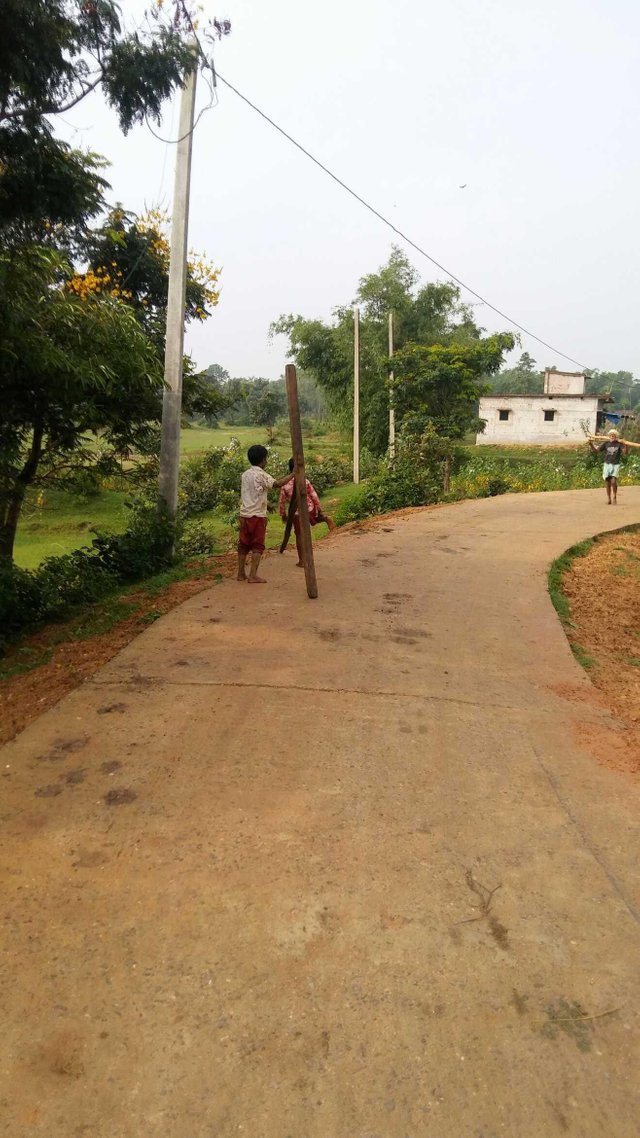 ---
The elder of them who carrying the leveller more time is the one who get the muddy face and muddy dress. To a surpeise, the cloth he was wearing is none other than , that of school uniform. At the time, when he suppose to be in school, he was carrying the farming burden of his family. On getting nearer to him, and seeing the innocence smile on his face melt my heart for the sake of him and his family.
The three of them get bit shy on finding near to me. I asked them Why he is not in school?? He said, his father in the field and they were going to help him. Without spending much time , they moved away towards the field carrying the leveller, as his father was shouting. The 3 boys love to be in fields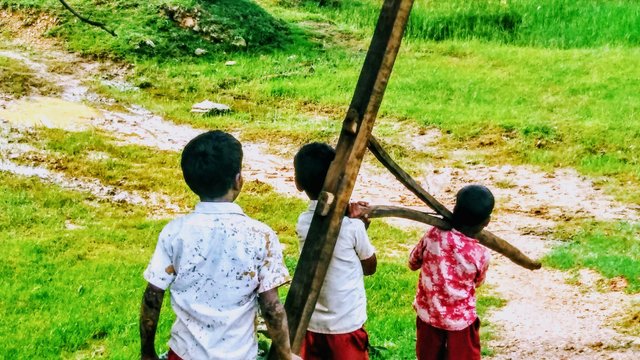 ---
They fell, they roll and they moved towards the fields. You know one thing in between, i tried to get hold of the leveller and take my words it has weigh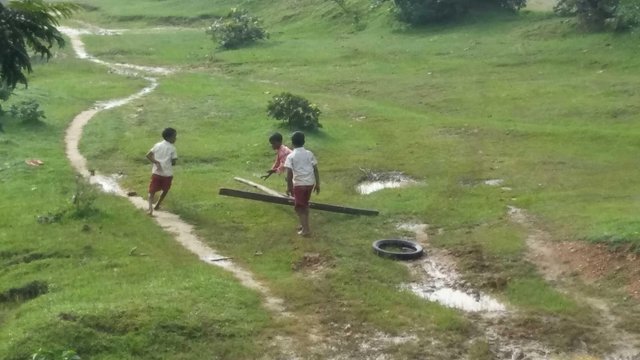 ---
That is the POOR farmers life one still enjoying and live hhappilyThe kids just shouldering the family legacy of farming, with nothing else to do
Anyway , that is there way of starting tye day, playing in muds instead of park, they have leveller , instead of pom-pom. They have their happiness in Farming and playing in Fields.
Note: All images taken using my smartphone
Keep Steeming...Steem On !!!