YT Gamer Etika Partially Blames Social Media For His Suicide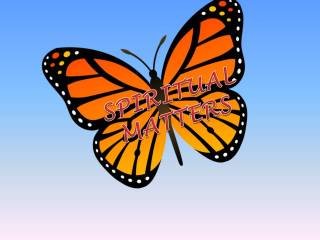 A recent article disclosed that suicide is on the rise amongst young people who are supposed to be in their hay-day.
A recent refocus on this quiet epidemic resurged when a Brooklyn Gamer named Etika did a suicide-ideation laden video saying farewell with apologies to his huge fan base.
It's been more than 60 hours since family and friends and fans have heard from him. NYPD acknowledges no leads to his whereabouts.
That brings me to my first inkling that this may be a publicity booster. It's said he's done this type of thing before. Sadly, fake suicide messages become like the boy who cried wolf; not a wise thing.
On the other hand, the vibe he gave off was clearly that of a troubled person; but, I'm reminded that most people who commit suicide make their bodies easily found for closure.
Of course, there are those who jump off bridges; but, leaving a note is typically part of the finality of it all. Some people don't want to leave a clean-up or the expenses of a funeral. But, I digress.
Prior to this gamer's disappearance I had never heard of him. I listened to a clip of his farewell and can only say that I hope he decided to take a flight to the islands for a few days to get refocused.
I was even more so hopeful that all is well with him; because he is one of those YouTube naturals; you know, those creators that own the camera and have their niche down pact. He's got a huge subscriber base; and, I simply don't want to accept that he'd abandon those who have grown to call him friend. But, to these people he apologized.
I will end this post with a reminder that YouTube is a place where pseudo-friendships are built. These virtual friendships can be hazardous to your emotional health; especially if you lack tangible friends with whom you interact on a consistent basis.
I imagine there are a lot of bummed-out subscribers in Etika's virtual world. I genuinely hope he's alive and well; because, I'm sure he offered a lot of camaraderie to some who might otherwise not have a social base.
Either way, suicide is more common than we'd like to believe. Prayers for his family and vast YT-friend base. I realize that the video was swiftly taken down due to some closest to him might wanting to mimic his action; presuming he carried through.
I hold out hope that he will surface soon with an apology that I'm sure we'd all be glad to accept.
UPDATE: Less than encouraging news as minutes before posting this content allegedly Etika's watch, wallet, i.d., and a few other personal items were found at the Manhattan Bridge…very sad, really. However, at least this confirms my premise that people tend to leave some type of tip letting those know of how they suicided out.
Still holding out hope…
Btw, the number to the National Suicide Prevention Lifeline is 1-800-273-8255.
Peace.