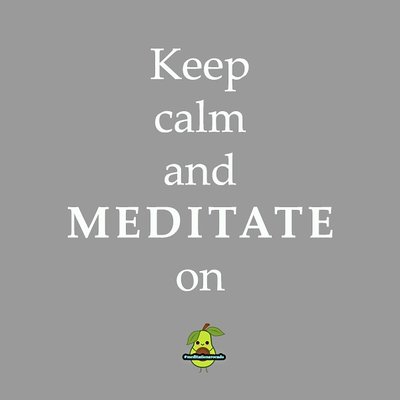 One of my alter egos is an avocado #meditationavocado
There are many different styles and schools of meditation out there.
Find one that works for YOU.
We are a diverse crew,
and everyone's brain/mind works in their own unique way.
Don't panic;
you don't have to try out every single meditation technique out there.
Just pick any one,
dive into it,
and you can refine your practice as you go.
How I got started
A group of friends and I would meet every other Thursday night after work to do a group meditation. It's a spiritual kind of meditation and it's about exploring your inner consciousness. To any "woo-woo" New Age types reading this, what I did was called shamanic journeying. Feel free to research more about it – shamanic journeying is a huge topic which I wouldn't get into today. Drop me a line if you want me to write about it!
When I quit my job in 2016, I had more time on my hands, and no routine. I decided to start a regular meditation practice. Of course, at the beginning it was an on/off thing. I'd be all motivated and do it 3 times a week, then get lazy and meditate only once a week. Some weeks would pass without me doing anything. It was a slow start…
Try an app
Even though I had some meditation experience, it wasn't easy for me to sit quietly and calm my mind, just like that. So in this day and age, I enlisted the help of an app, of course. I used the free version of the app Calm. There are heaps of other brilliant apps like Headspace, MINDBODY, The Mindfulness App, etc.
Guided meditations are the best for beginners, as they walk you through every step of the way. I talk about this in more detail here.
I was starting to see the benefits of meditation. I didn't feel as anxious as I used to, and when anxiety creeps in, it was easier for me to manage.
I feel so much calmer after each meditation session.

Source: My IG
How it helped me
This year, I decided to turn meditation into a daily habit. It's been working out so far! I do it after my morning shower every day. It's only 2 months into the year but I feel great!
(LOL I wrote this piece in Feb 2018 and only published it now because Life happened! I'm afraid I've slipped off the wagon - nowadays I only meditate 4x a week 😔 Oh well, we do our best, I still love me 😇)
My anxiety and depression buddies are making fewer visits, and when they do, it took less effort for me to handle them. My life hasn't changed.
I still don't have a "proper job" or a steady stream of income, and I'm still overwhelmed by money problems, but I feel a lot more relaxed about everything and I definitely don't "sweat the small things" as much as I used to.
I am sleeping better (insomnia + broken sleep are consistent issues in my life).
And there is this general sense of well-being around me.
I cannot recommend meditation highly enough.
It may not solve ALL your problems, but it sure helps you manage them with ease. If jumping straight into meditating sounds too daunting, start with simple breathing exercises first.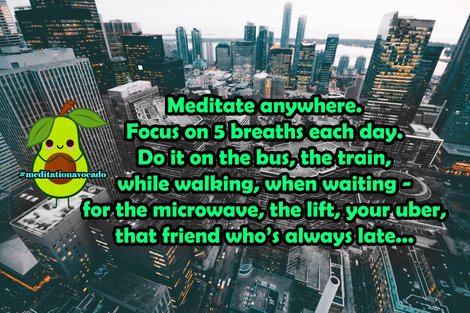 Source: My IG
And thank YOU for reading!
---
The story so far:
10 Things I Love About Your City series:
Mental Health: