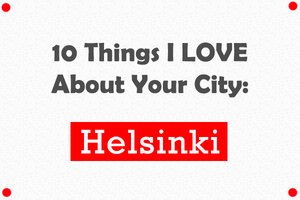 I have a bit more spare time in the next couple of weeks, so I'm gonna start a fun travel series called 10 Things I Love About Your City (10TILAYC? Doesn't sound too catchy hmmmm).
Disclaimer: they're all things I like / quirky random memorable details / apps I find useful. So there're not going to be a bunch of touristy or mainstream stuff on the list, though there will be some!
---
Anyway, let's start with... Helsinki, Finland!
(I was only there for 24 hours so I didn't get to go out of the city)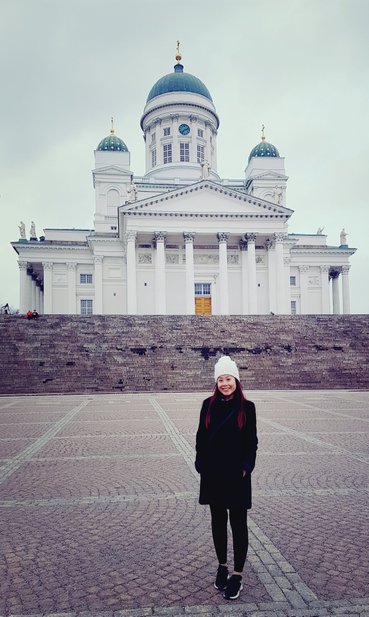 Helsinki Cathedral, April 2018
1. The weather
Yeah I prefer feeling cold to feeling warm. I was born in Singapore, and anyone who's been there / live in a tropical HUMID climate for any number of years will tell you that the heat kills (I don't mean literally, though heatwaves do literally kill people, and I'm sure cold snaps kill people too, but here I just meant that being in >30deg / 86F makes me melt and I feel like dying...wait, why do I have to explain anything?! I just like the weather in Helsinki, okay! Let's move on!
2. The vibe
This is difficult to explain, and you'll see this "vibe" thing appearing in a lot of the future 10TILAYC posts. Every city has its own vibe, and some cities just give me good vibes.
3. HSL mobileticket app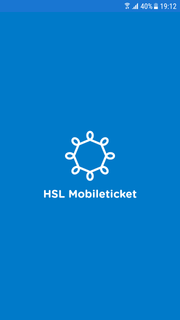 Source's Sauce: Screenshot from my phone
Buy tickets for all transport - bus, tram, train, metro etc. Extremely useful because it's in English and you don't have to wait in line to get tickets.
4. Hesburger
Largest fast food chain in Finland + the Baltics. So Finnish 😁
5. The people!
They may be slightly reserved at the start, but once you break the ice (pun?) they're so friendly and hospitable!
6. Sauna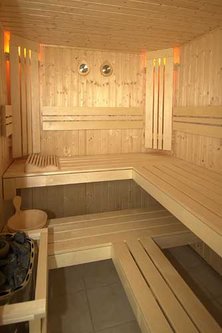 Source's Sauce: Wikipedia
Did you know that saunas originated from Finland, and is a Finnish word?! You do? Okay I'm slow... But did you also know that most households in Finland have their own sauna in the bathroom?
7. The language
Sounds really cute and unlike any other... "Moikka" can be used for hi or bye 😊
8. Ferry from Tallinn, Estonia
Just a 2.5hr ferry ride from Estonia to Finland. Convenient. There are a number of ferry operators with good timings - from early morning to late night ferries. I got my return ticket from Eckerö Line for close to 50 euros. But you could get them for way cheaper if you book during a promotion / travel on weekdays.
9. Esplanadi / The Esplanade / Esplanade Park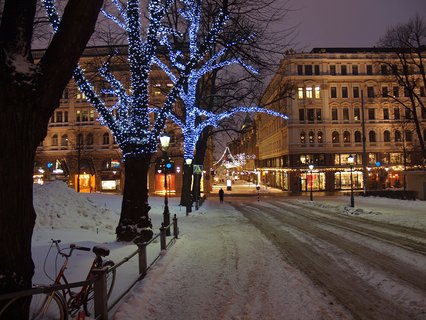 Source's Sauce: Wiki
I LOVE this long, pretty tree-lined street that stretches from the harbor, where you can see the ferris wheel and pier, to the town center. You must walk through the park! 😍 😍 😍
10. Nokia and Angry Birds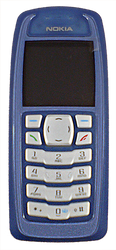 Source's Sauce: Wiki
What do they have in common? They're both created in Finland. Also, Nokia 3100 was my very first cellphone and I've never played Angry Birds lol. Okay, they're both headquartered in Espoo, so nothing to do with Helsinki lol. I got carried away!
11. Tokoinranta Park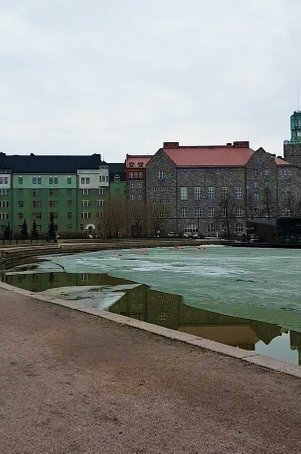 Source's Sauce: ME
Since #10 wasn't strictly Helsinki... Okay, the pic really doesn't do it justice. I SWEAR it's prettier in real life 😅 This park also turns into a place for concerts and festivals in the summer.
That's all! THANK YOU so much for reading! Stay tuned for the next post on... Tilburg, the Netherlands!
The story so far: