If you watch the news, you'd get the impression that everyone thinks the idea of mind control is crazy. This is strange since there isn't any controversy in the "mainstream" about the existence of psychological operations. It's only the degree to which we are brainwashed that's argued about by academics.
It's easy to imagine organizations conduct PSYOPS to sway public opinion. There's no question this takes place. It's much harder to see the effects in ourselves, or comprehend the depth of deception possible. It's clear, the North Koreans are brainwashed, hung, and dried, but North Americans aren't, right? Our minds are free.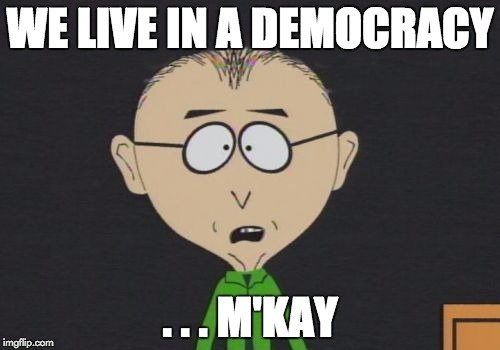 Is deception in media a mild influence used to increase sales? Or is there mind control at work more subtle than the popular notion?
Edward Bernays, father of modern marketing and nephew of Sigmund Freud, thinks "We are dominated by the relatively small number of persons . . . who understand the mental processes and social patterns of the masses. It is they who pull the wires which control the public mind."
He also thought, "People are rarely aware of the real reasons which motivate their actions."
Does the news, social media, TV and film, influence motivations, or even severely affect the mind?
Three warnings from an ex-magician
You might be thinking, "Who are you, dude? Why should I believe you're qualified to talk about deception?"
Excellent questions. I'm @skypal, a nickname given to me in high-school. Assuming you've being paying attention, you may have noticed that news media, TV, and film, are being used to manipulate you.
That's OK if you weren't aware. You have things to do.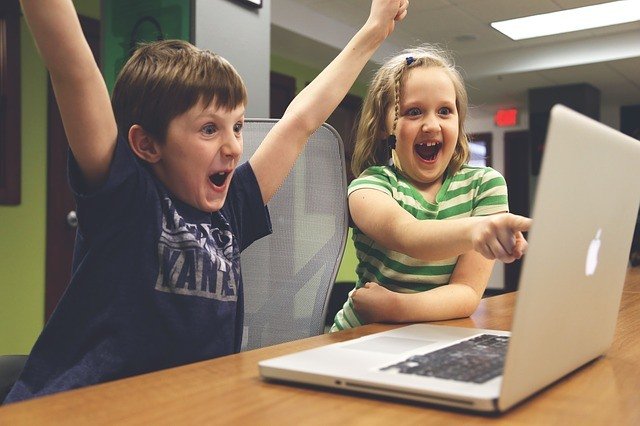 I'm not going to try and argue or convince you of anything because even if you were to believe me, the belief is not the reality. You would still have to discover the truth yourself to understand. You're going to have to make up you're own mind.
I just want you to know that I have a specific skill, and my experience might benefit you.
To answer your second question, I have to tell you a story.
WARNING: Everything I have learned from 1000s of hours of practice and performance is completely subjective and unscientific. All information that follows may be partly fake some of the time, sometimes fake part of the time, but never fully fake all of the time.
At the moment of astonishment, the mind is freed from the weight of memory, and there is joy
When I was seven, my brother showed me the famous cups and balls magic trick. I was astonished and it set me on the path of a magician. When I was twelve, I began taking magic lessons from a national award-winning magician, Jose. By the time I was thirteen, I was performing for money at restaurants, fairs, birthdays and eventually, for crowds of hundreds at hotels, theatres, and corporate events.
People kept telling me I was very talented. I would have been skeptical of the praise, since I was just a kid, if it weren't for regular bookings and the reactions on people's faces at the punchline of an effect.
Here I am with Jose, my first time "table hopping" at the local Whitespot.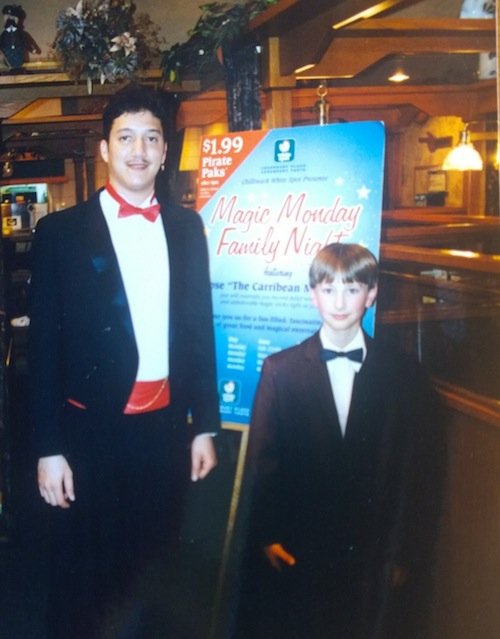 For ten years I was passionate about evoking feelings of wonder and astonishment in people, being fooled by other magicians, and accumulating new principles of the art of deception.
As I got older, I lost motivation. Slowly, I practiced less and less until one day, I began turning down new gigs.
But my relationship with mystery, illusion, and deception remains intimate.
Lessons learned from that time in my life have been invaluable. Here are three things I hope will serve as a warning of the sophistication of deception techniques and the health risk the news, TV, and film industries pose.
1. Anyone can be deceived, easily
I had to deceive the drunk, sober, gullible, skeptical, young, old, smart, and not as smart.
It became clear to me that a janitor and a physicist can be fooled with the same effort. Although the physicist may be less likely to believe it is real magic, he is just as vulnerable to the same principles of prestidigitation.
Maybe you think you're too smart to be fooled. You're wrong.
Even with over a decade of study, testing theories in performance, and watching professional magicians, I am still easily fooled if a magician uses an original method.
In some cases, having more knowledge makes deception easier. There are "magician's magicians," skilled in fooling other magicians by using their knowledge against them.
My question for you is this: If a kid with a deck of cards could deceive intelligent adults, then what could an organization with unlimited resources and money do?
Imagine the sophisticated techniques of manipulation that could be employed with the knowledge from years of psychological experimentation.
You might think I'm fooling myself. I often do, but not in this case. Every one of my audience members knew they were being deceived, that's true, but they weren't aware of the mechanics of the deception. They all knew (I hope) that it is impossible that the card actually vanished and appeared in my sock, but they were never aware of when and how they were duped.
Rather than vanishing a card, what if the desired effect was something that doesn't defy the laws of physics, like making the audience believe a certain group committed a terrorist attack?
In that context, by using the same principles a magician uses, a person would be unaware that a magic trick is being performed on them. It would be a hidden deception potentially casting a powerful spell.
2. Words and conditioning shape perception
Some people are experts without any study. "It's just misdirection and sleight-of-hand" I've been informed. That's true, like carpentry is just attaching wood, or hockey is just putting the puck in the net.
Misdirection is grossly misunderstood. It's not so much "Hey, look over here," but more of a continuous direction of attention with words, body language, and performance style.
Misdirection is also guiding the audience through moments of tension and relaxation, conflict and resolution, creating expectations, and breaking them. This rhythm naturally occurs in any good story. Whether the words in a magic effect make up a story, or explicit exposition, the magician takes the audience on a journey of guided attention through ups and downs and a diverse set of emotions, keeping the audience focussed and entertained, and therefore easily deceived.
You can't relax and focus at the same time. Your eyes can't focus on two things at once.
Here's a simple example of conditioning and misdirection. I place a coin in my hand, then with a wave slowly uncurl the fingers and . . . it's still there. This breaks the expectations of the audience that it will vanish. There is tension in my shoulders, then relaxation when the fist is opened, inspiring the audience to feel the same. In the precise moment of relaxation, I place the coin back in my hand, but this time, do a false transfer, secretly retaining the coin.
Not good enough.
There has to be motivation for each movement. Why did I take the coin out of my hand just to put it back in the hand? It feels unnatural. There has to be a reason. I could take the coin out of my hand after the failed attempt, confused as to why it didn't vanish, hold it near an audience member, and say, "What would happen if you snapped your fingers over the coin?" They snap, I compliment their ability, which gets a giggle, then, in that moment of decreased expectations, I do the false transfer. After defining the moment of magic with a squeeze of the fist, the fingers slowly open to show the coin has vanished. It's stronger, but still child's play compared to a pro.
The audience expected the coin to vanish, was conditioned to seeing what it looked like to actually put the coin in the hand. When the vanish fails, expectations are broken and they relax. There was a natural motivation to remove the coin, allowing me to do the false transfer.
Even still, you could add more layers by wrapping the effect in context, within a story or conceptual framework.
Notice, if I say, "snap your fingers," it's bossy and boring. If I say, "what would happen if you snapped your fingers over the coin," it inspires curiosity and the participant will snap their fingers without being explicitly asked to.
Words are incredibly powerful.
Deception can be more subtle. With carefully crafted scripts, assumptions and expectations can be implanted in the spectator's mind.
If I say "It's real magic, folks," I might get hit with a tomato. It would work much better to create an implied association between idiots and people who think it's all just sleight-of-hand.
In a magic effect it might go something like this, "Some people might think I'm hiding the card in my hand." I show my hand empty and say, "Some people think the Earth is flat." It's funny, so the audience relaxes and expectations decrease, but the implications in the spectators mind go beyond the revelation that the card wasn't in the hand. There is a sense that believing any method other than real magic was used, is equivalent to believing the Earth is flat, ie. that's impossible! Obviously people won't actually believe that it is real magic (one would hope) but for the moment, it allows people to suspend disbelief and turn off the puzzle solving part of the brain, giving them a psychological permission slip to enjoy the magic.
What if a corrupt government wants to keep the population's unquestioning loyalty? Create the term conspiracy theory and associate those who investigate crime in the highest echelons of power with cranks, and tinfoil hat wearing dumb dumbs.
These are very simple examples. You can literally spend a lifetime learning this stuff.
3. Deception can be layered to create the perfect illusion
When working on a new effect, I would ask myself, "how would this look if it were real magic?" Sometimes it's possible to make it look exactly like real magic.
With enough practice, you can craft an effect in such a way that it becomes impossible for the audience to work it out after the fact.
The memory of a magic effect is as important as the initial reaction. When someone describes a magic effect they just saw, they always exaggerate, forget certain parts, and make up details without even knowing it. It's well known eyewitness testimony is unreliable. "But my memory is accurate," says the fool.
If you're aware of this phenomenon, through testing for different audiences you can sculpt the desired memory of an effect. People would describe magic effects I did, and without knowing it, make them seem like more impossible feats than I could ever do. I took advantage of the opportunity.
"And you were holding the cards the entire time?" I say to the participant with a stunned face. "Yes, I was. That's impossible," she says, even though it's not true.
I held the deck for a split second, as I asked her a question, so it will never be remembered. In the minds of the audience, I truly never touched the deck of cards. It's a perfect deception, impossible to unravel without a videotaped copy of the performance.
The performer's tone of voice, words, body language, and actions all have implied meanings. Add to these, physical methods like sleight-of-hand and prepared "gimmicks," and a deception can be built up with many layers of depth.
There are endless methods with varying degrees of sophistication, and certain techniques juxtaposed become stronger.
By alternating between techniques and layering deception, you can create flawless illusions, impenetrable after the fact.
Get with the program! Implied truthiness in media
The advertising agencies have their tentacles in the news, film, and TV shows and their campaigns are much more subtle than product placement.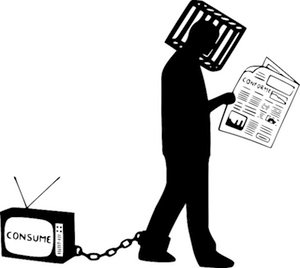 Their goal could be to convince young men that they need to dress in the latest fashion in order to be liked by an attractive lady (or vice versa with young women of course). Even more subtle and pernicious, anyone who doesn't conform is perceived as the eccentric loner, inadequate, unwanted, and condemned to economic failure.
In Mr. Robot, the hero who tries to buck the system turns out to be mentally ill and an outcast. In True Detective, the story ends abruptly with the capture of the mentally ill patsy, without pursuit of the deeper conspiracy of those with power.
Love is never portrayed as something other than attachment and lust. The people always trust authority figures, governments always exist, war is for the "greater good," patriotism is honourable, teachers are assholes, high-school kids are worse, nobody eats healthily, alcoholism/addiction is common . . . you get the picture.
I know, I know, "art is a reflection of life, man, like, it's not mind control."
Is this some grand conspiracy, a plan devised by the 1% to divide and conquer? That's a waste of time to try to prove.
The fact that can be seen by anyone who pays attention is we are sold beliefs implied by the behaviour of the attractive stars. Since everyone watches the same movies, social feedback serves to confirm the beliefs.
Programming is standardized, organized from the top down, if not intentionally, then it is an expression of our natural tendencies, or a feedback loop between the two. Either way, media has an incredibly powerful influence and children are the most vulnerable.
What should we do?
Shoulds and shouldn'ts are self-induced mind control. Why should I do anything? Saying I should, or must do something implies I am in conflict. If I understand myself, correct action comes naturally and unenforced.
The real secret to being immune to mind control is understanding how we deceive ourselves. A real revolution will occur when the masses turn their attention towards the underlying structure of their behaviour.
Magicians have an important role in society. They teach us how easily we can be fooled to protect us from the evil magicians, who deceive for personal gain.
Most importantly, they remind us that real magic isn't the impossible things we imagine.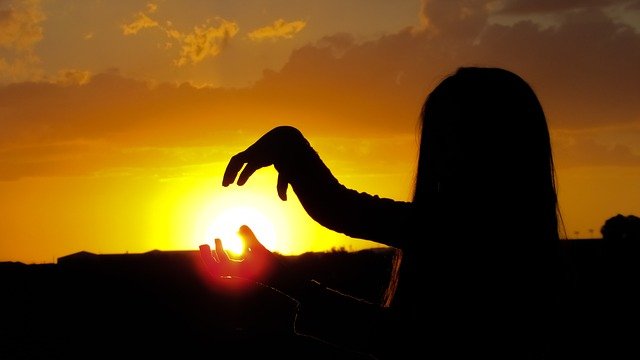 It is said that being a magician is the most honest profession. First, they tell you they will deceive you. Then they proceed to do exactly that.
---
---
Sources: skypal's brain, except for the Bernays quote which was found here. All images are owned by skypal or are from pixabay.
---
@skypal writes about topics that interest him like financial markets, psychology, and true life stories. When promoting his Steemit account, sometimes he writes about himself in third person.